I'm guessing that most people here have at least heard of
Super Smokers BBQ
in the St. Louis outlier of Eureka, MO. Steven wrote about it in
BBQ USA
and over the years it's had lots of exposure. Since I'm now in St. Louis rather often for my job, I recently made the short drive to go check it out.
The inside is typical barbecue joint. Ordering is done at the counter and the food is delivered to the tables, and of course there's a carry-out option.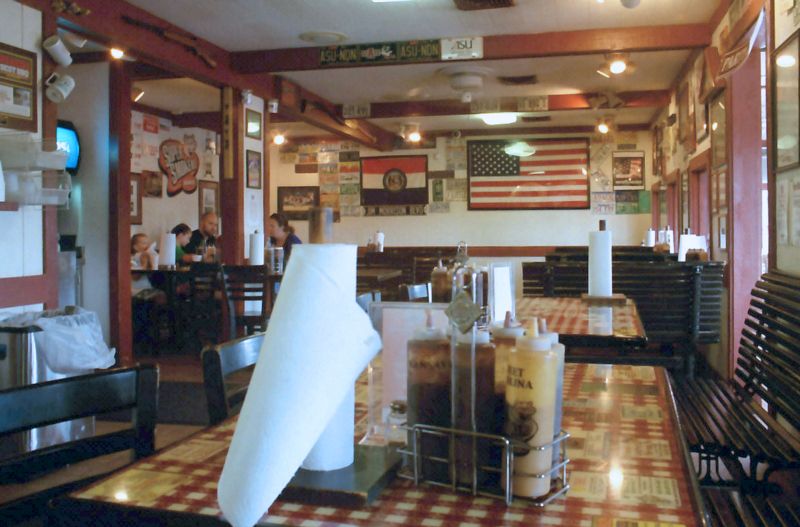 Pork, brisket, and 2 kinds of beans. And I was very happy with this plate of food as everything tasted good! The brisket is sliced thin as if it came from a grocery store deli counter but it had good flavors of beef and smoke.
However, I was a little disappointed in my 1/3 rack of back ribs (as well as this photo, but those red plastic baskets and tissue-style liner paper give my scanner fits). I actually did like the rub and the sauce/glaze that were used but IMO shiners like these are better off in a pot of beans or chili.
But Super Smokers has been around for a long time and I'm certainly willing to eat there again...and give the ribs another shot!