Double S BBQ
has been around for awhile but they only recently (May) opened an actual restaurant, so last Saturday I took a drive over to Cambridge.
One of the well-known local businesses is Rowe Pottery Works.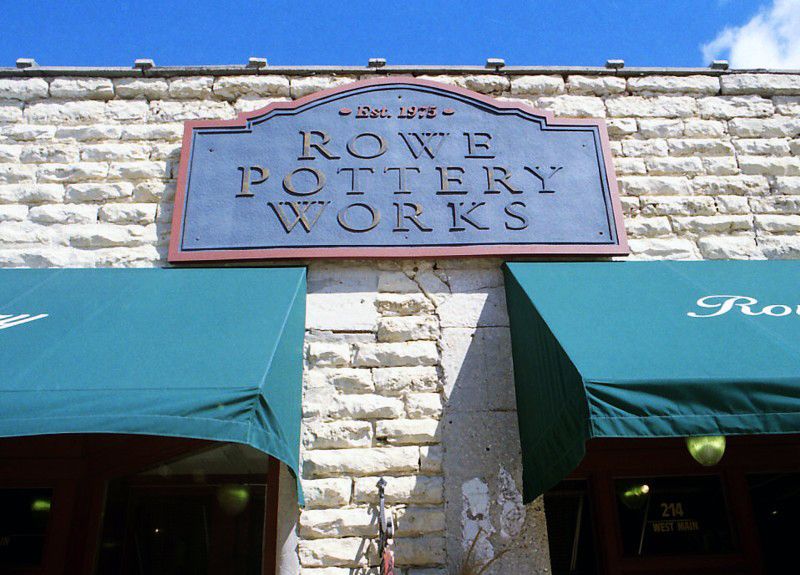 Boaters, fishers, and Lawn-Boy enthusiasts might be interested to know this little bit of Cambridge history, posted in Ripley Park. Lake Ripley is in the background.
Double S is located in a small strip mall on US-18. While waiting for the door to open at noon I sat at one of the picnic tables and enjoyed the smoke. And every barbecue joint should be located next to a beer store!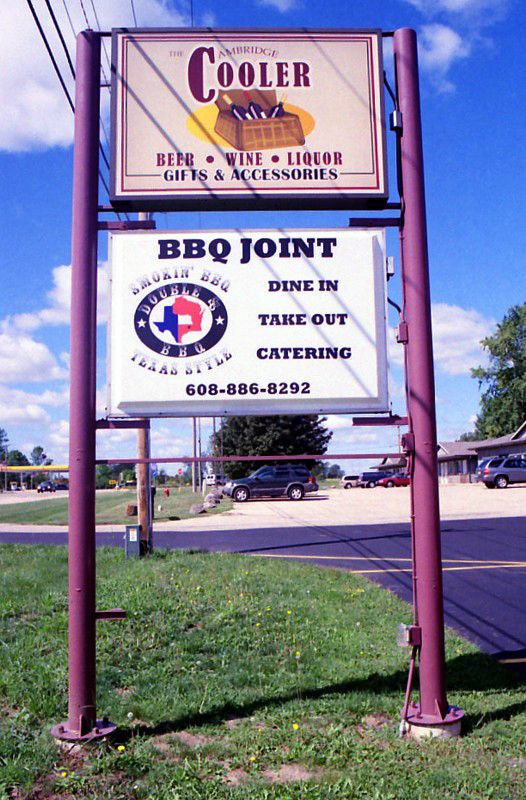 There are only a few tables inside.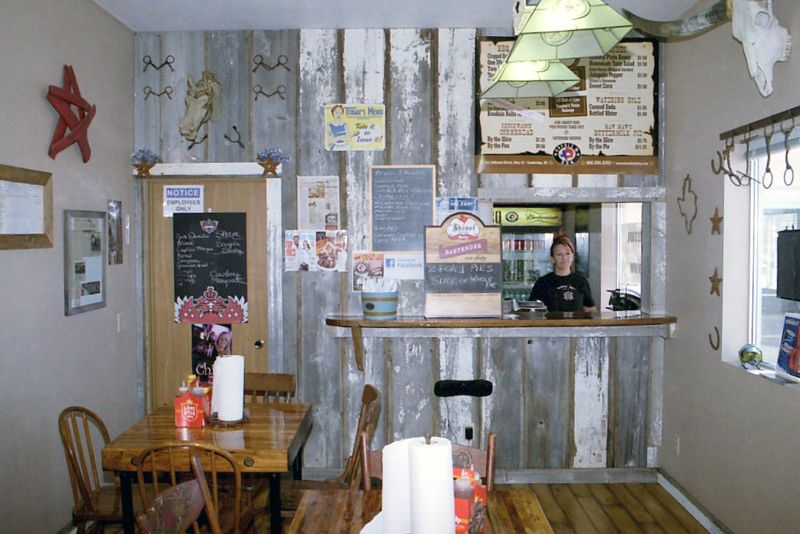 I was a little disappointed that the Cajun specialties were unavailable but the Taste of Madison had been held the previous weekend and they hadn't restocked yet. I wonder what was under the piece of paper...pork, maybe? Double S is licensed to sell beer, which is listed on a separate board. And yes, they sell Shiner.
I decided on the 2-meat plate and since ribs weren't going to be ready for another hour I chose brisket and sausage, and added sides of beans and cornbread.
The brisket had a light smoke flavor and was pretty good, but I really liked the spicy smoked sausage from Beasley's.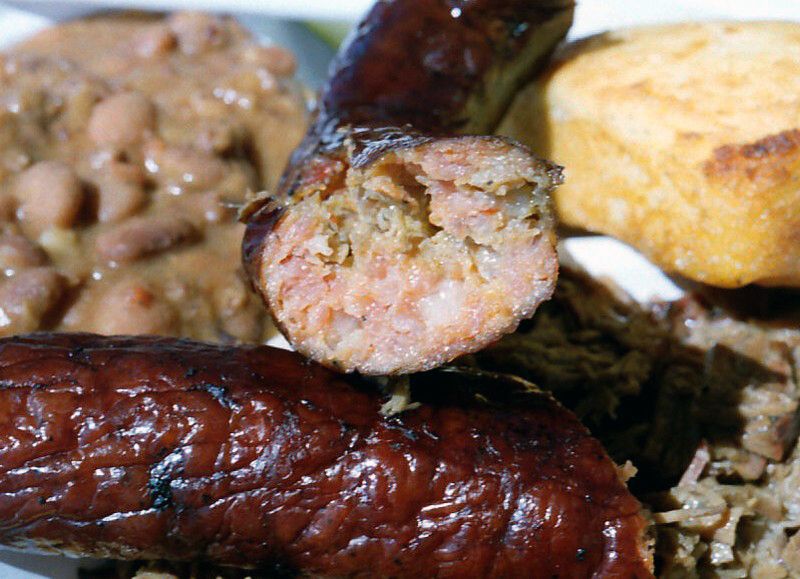 The cornbread had a light, mild flavor that I liked but according to the owner's wife it doesn't seem to be very popular. It wasn't sweet or cakey and while a dollop of butter certainly wouldn't have hurt I thought it was fine as it was, but it was also fresh out of the oven so maybe that had something to do with it.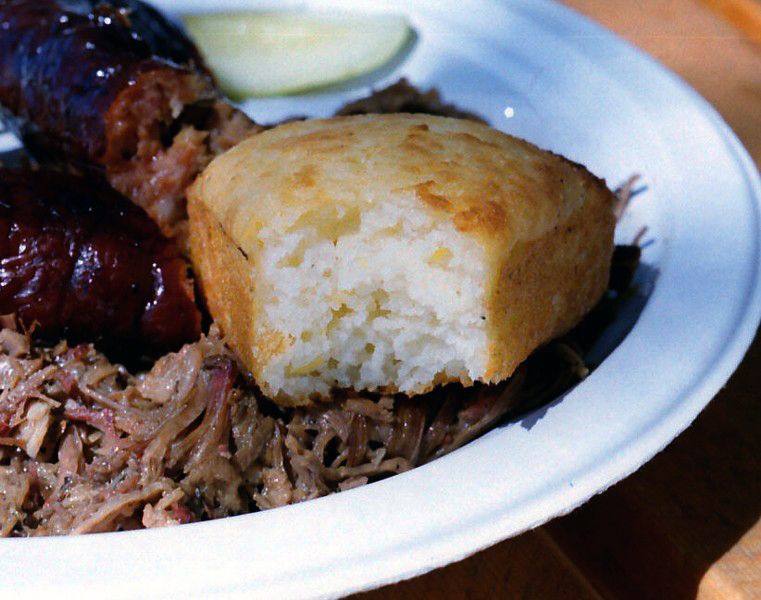 The beans tasted beany, meaty, and slightly smoky without any sweetness, which was a nice change from baked beans.
I'm looking forward to another visit so that I can try the boudain links and balls.
Brad