This weekend I grilled some Fillet Mignons up at the cabin with some veggies. They are super lean and I just added a Montreal Steak rub to these guys.
I did some snooping on the origins of this stuff and what I found was that the Montreal Jewish community (specifically Schwartz's Deli) created a pastrami rub that got adulterated for steak which became extremely popular and the rest, as they say, is history.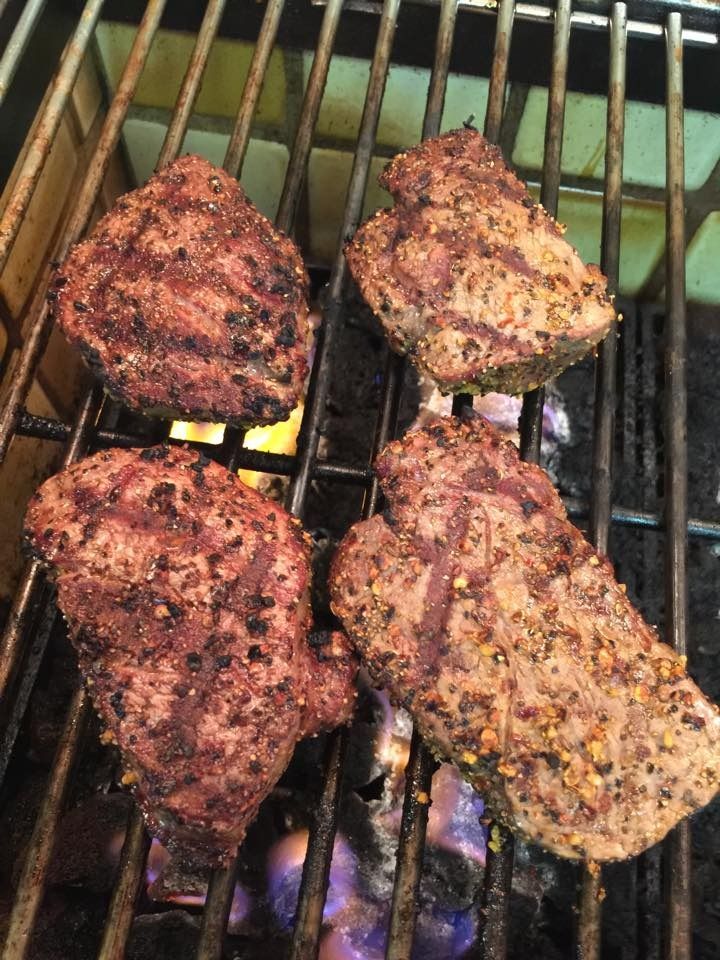 Of course heavy on the veggies. I sliced some Zucchinis about a half inch thick and got some of those small colorful peppers you see in the store these days. They grill up nicely and they are sweet like bells. I'm going to try and pickle some of these this week.
I hit my first goal and I'm down 30 pounds as of Tuesday morning and I am !0 pounds from my wedding weight! My wife hit her first goal too (Though she didn't have that much to lose).