Recently I was visiting some friends out of town when the host asked me to make a grocery run to the local Hy-Vee. We didn't need anything from the meat counter but I decided to check it out anyway, and came across tomahawk ribeye steaks for $9.99/lb. We were expecting 16 for dinner that night and the plan was to grill turkey tenders but I just couldn't resist getting a steak to share with everybody.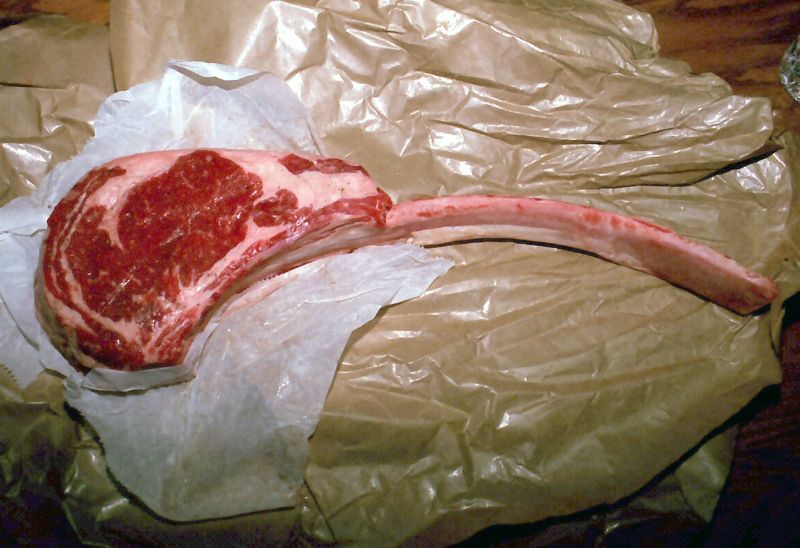 Jeff has a gas grill but I wasn't going to let that stop me. First step was to get a sear on each side.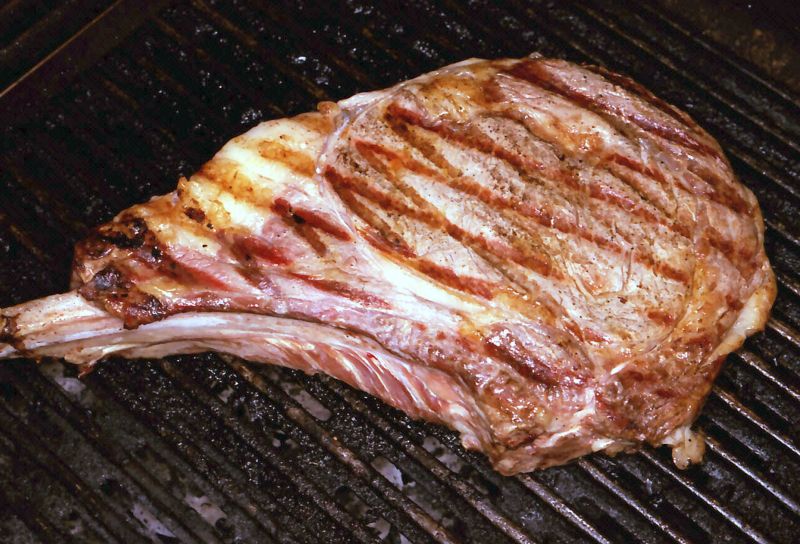 That's when I made a critical mistake. I turned up the burner under the bone to get some good heat for indirect grilling but also left the burner under the meat on low as people were waiting to eat. The steak
barely
fit on the grill so I didn't have much in the way of a safety zone, and even with the lid down I managed to start a grease fire in the grill and actually had the steak itself on fire at one point. Eventually I got things under control and finished the job but the steak wound up with way more char than I wanted.
Jeff has very good knives so he handled the carving.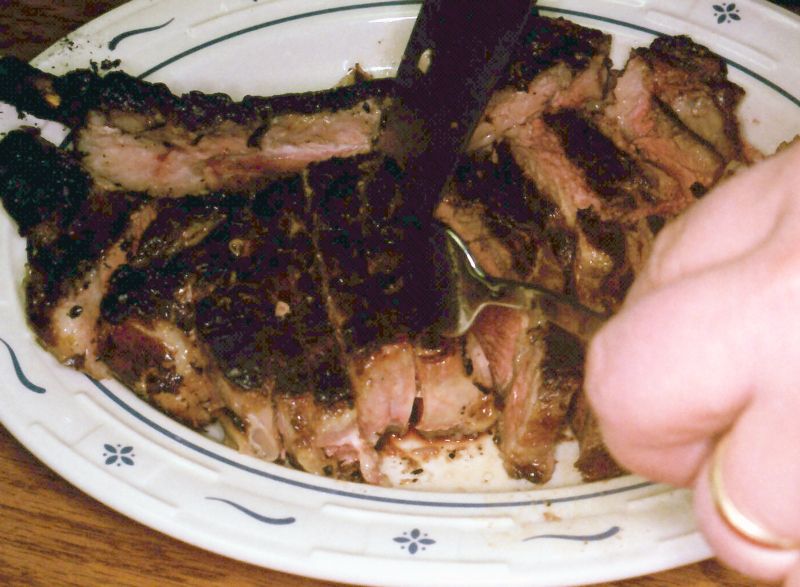 Fortunately only a few very small pieces were too burned to eat and overall the steak was a hit, but next time I'm using charcoal in a grill with plenty of space!
Oh, and as the cook I did get a little reward.