I don't know how many of you are familiar with these, but I just thought I had to share them with you. Exceptionally delicious and recommend them if you spy them at your grocer. Wild caught even, if truth be told.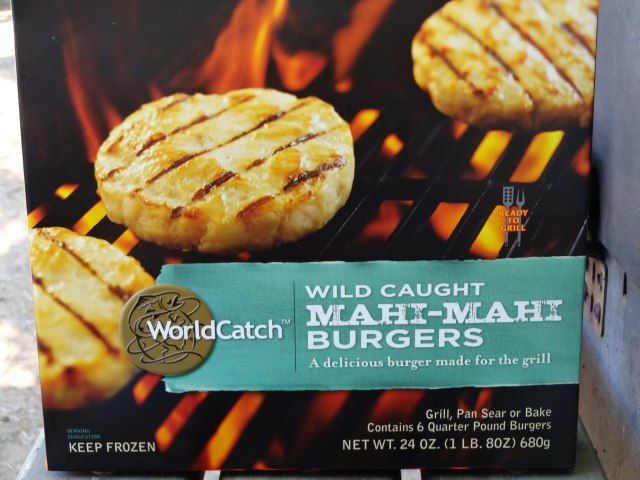 I'm anxious to cook these too. Let's go out to the pit and go indirect under the nuance of mesquite.
Turn them over, do the other side: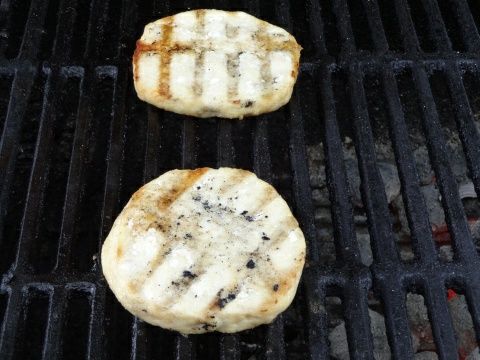 Brush the buns with olive oil, toast them, melt the cheese, place a grilled red onion on one
Let's build it now. From bottom up on the bun goes chopped cabbage with a touch of cilantro, patty, deluxe American cheese, beefsteak tomato, patty, cheese, grilled red onion, and Thousand Island dressing.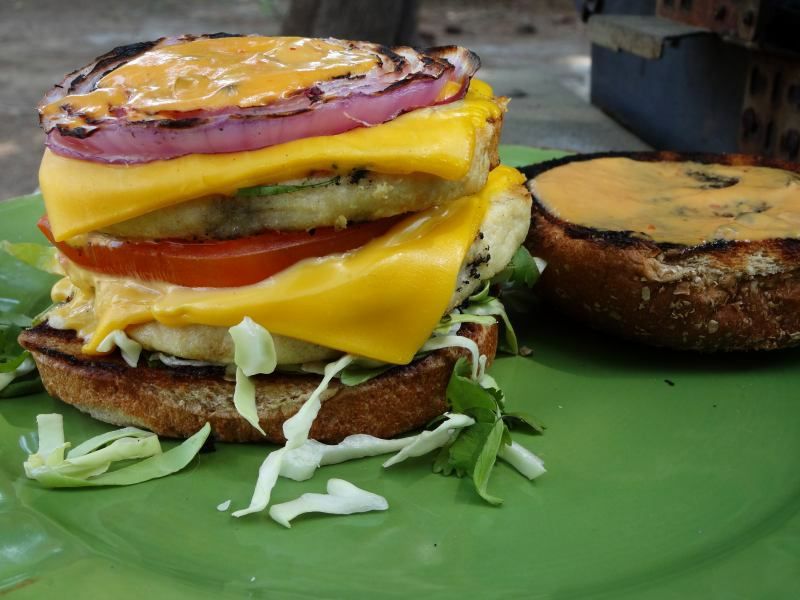 Plated with sweet potato fries.