It's all Sroach's fault everybody... His posts made me realize how much I luv "seafood." So when I spied these wild caught little neck clams, how could I resist, right? Besides, my butt had a loooong way to go. Off to the pit we go with these 7 beauties. They already came quite clean, so I had no need to clean them, and neither did I shuck them so as to not lose any of the clam liquor.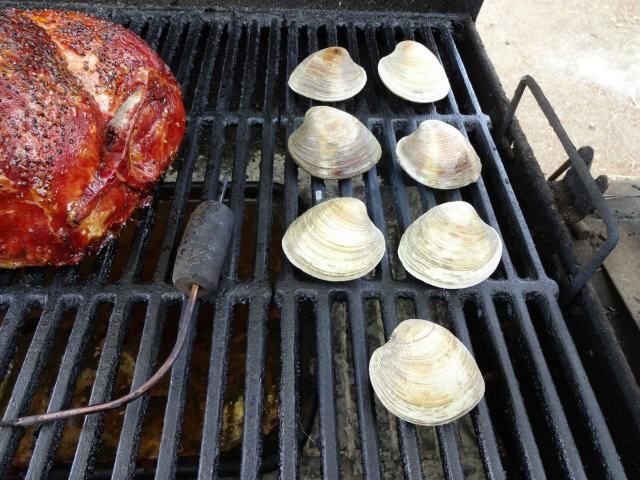 Here you can see them just starting to open...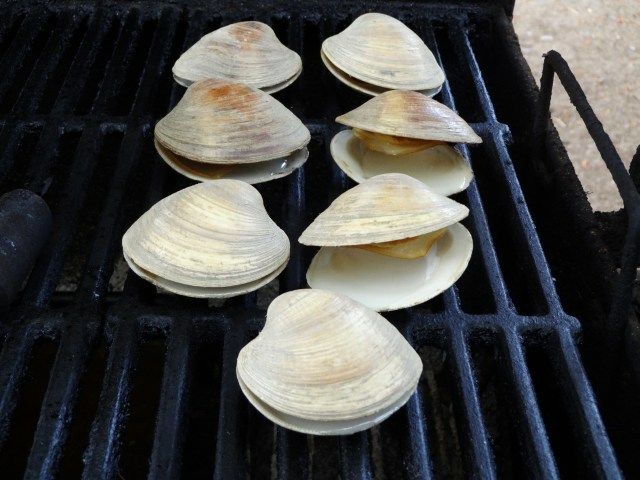 All opened now... smoked, too:
Let's put these happy smiling clams on a bed of whole wheat linguine with white wine sauce, yum-yum.