Is it okay if I make this one a little bit differently this time? I wish to go somewhat Mexican style. This means we are going to swap out the usual pizza sauce and replace it with hot enchilada sauce, and include chorizo as one of the toppings. First we get to roll out the dough. In the interest of saving time, I picked up this garlic herb dough from my local Trader Joe's. It's actually quite good. Here it is rolled and fitted to my GraniteWare pan.
Next comes that sauce. I added a touch of masa harina, much like one would for chili, to thicken it up just a tad and enhance the flavor.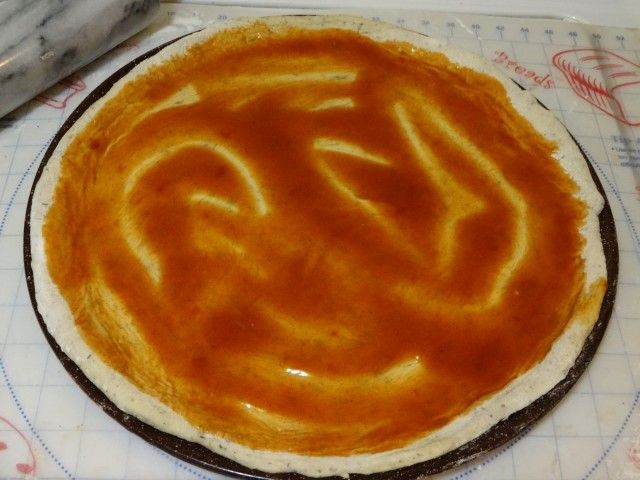 Next for the cheese. Shredded moozarella and a touch of cheddar: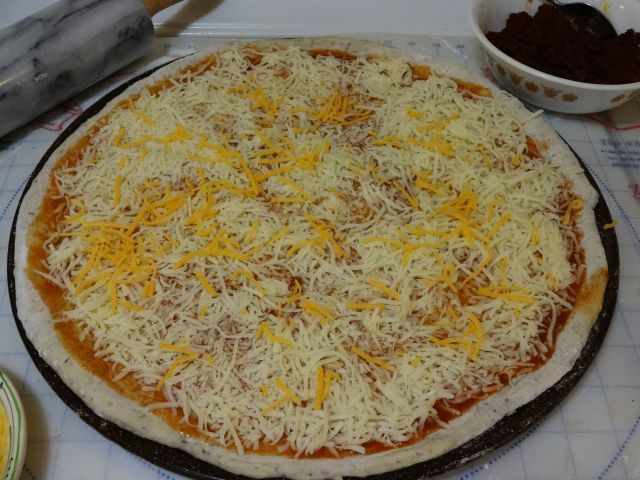 And the toppings-- fried chorizo, pulled chicken, sliced red bell pepper, black olives, garlic, and pineapple: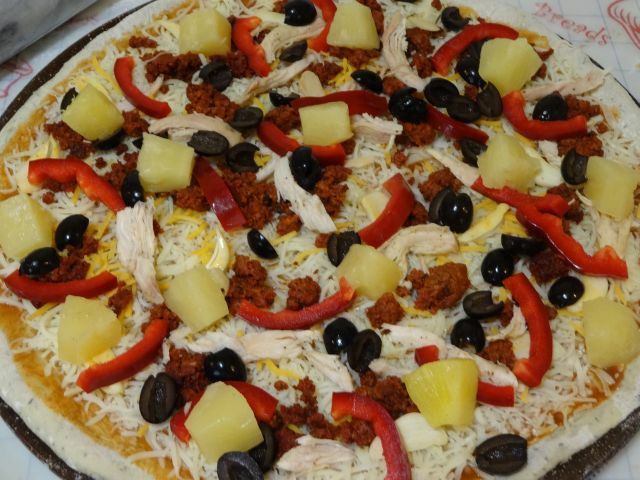 Out to the pit: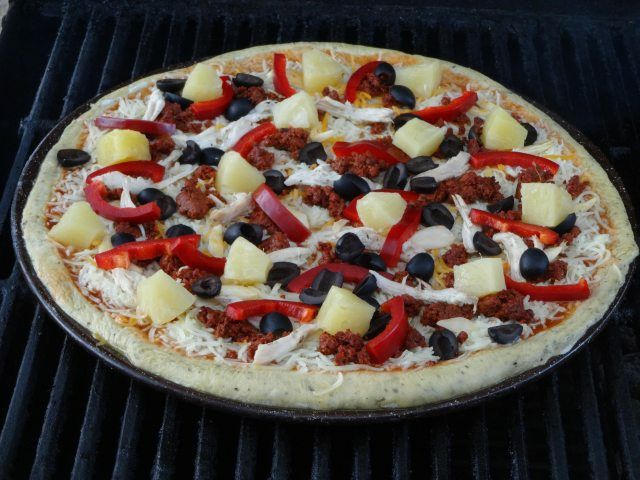 Going indirect this time to let the dough slowly bake to a delicious bready goodness. And we're gonna blast it with heavy mesquite smoke for the short time it's on there. Look!-- We have a pope!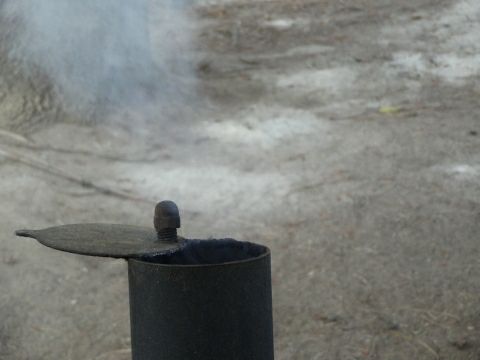 Let's see what we got, how it turned out. Yeah, I guess that looks about done.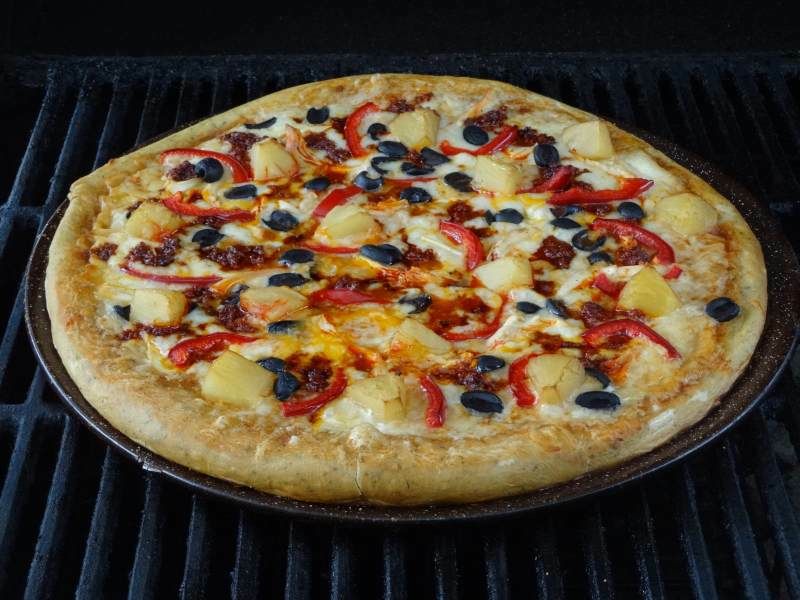 Enough let's plate it and eat it. Muy sabroso, delightful to me!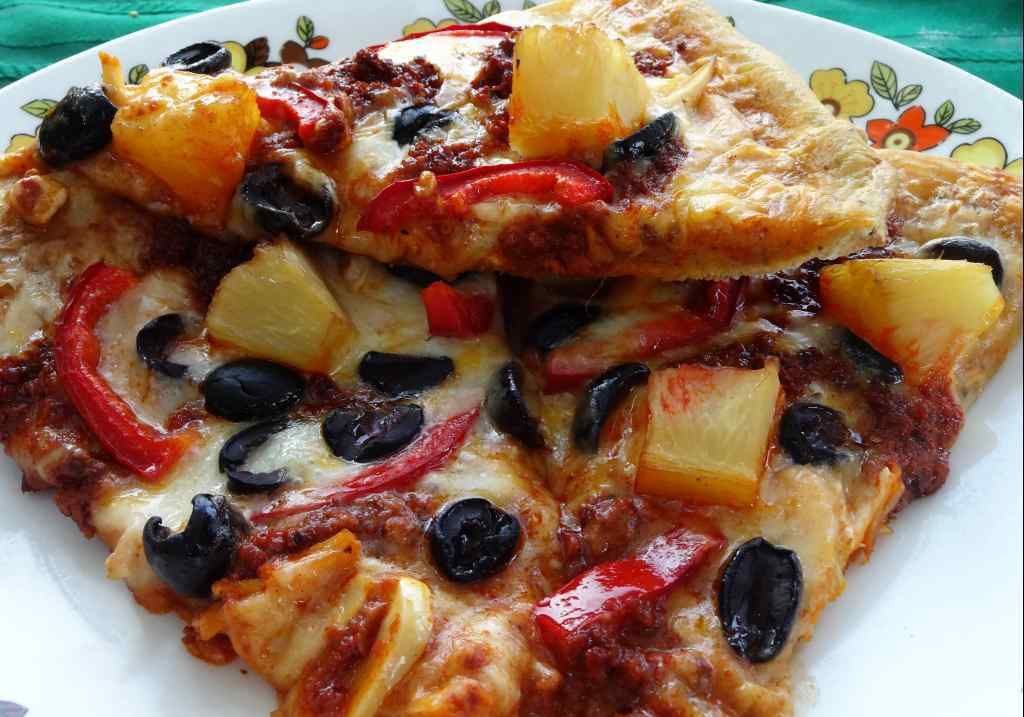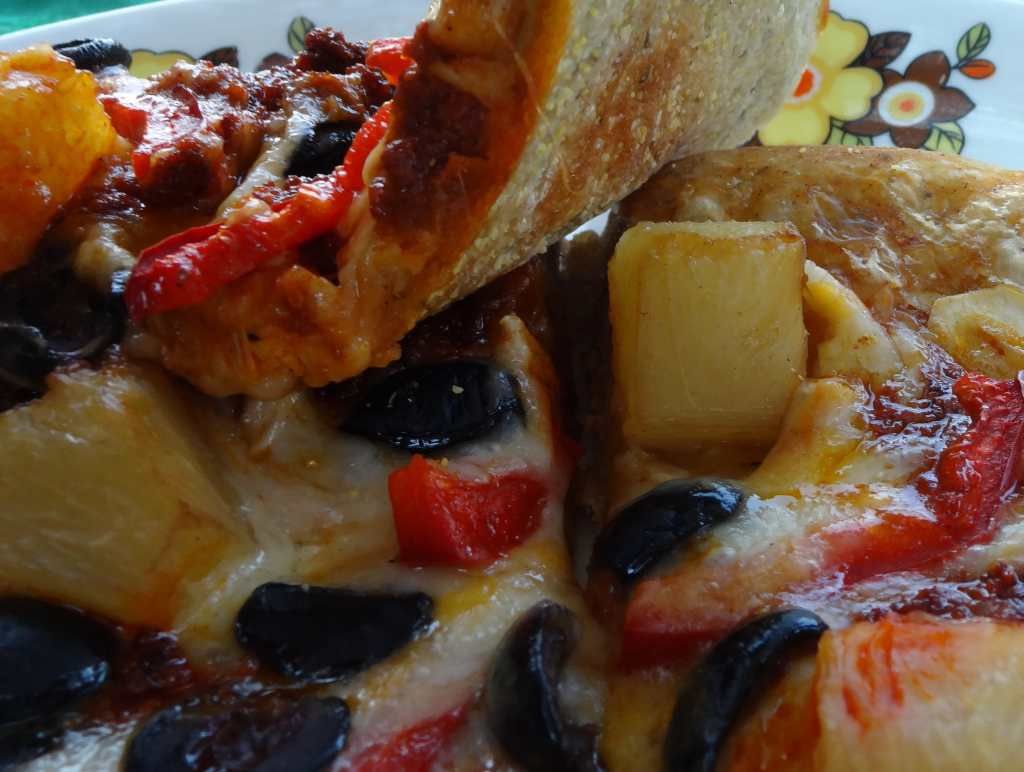 Oh yeah, here you can see I incorporated a little corn meal on the bottom of the crust.