I do a lot of straight grilling and smoking, but I haven't had a rotisserie for 5 years since I couldn't find one for the CG Outlaw at a decent price. I also picked up a small rotisserie for $5 at an auction, but it was too small to fit the big Outlaw either.
Because we get a lot of fire bans up here in Alberta, that also means that sometimes during the year we can't grill on charcoal, either, so I bought a MasterChef gas grill at the end of last season. Since I already has a rotisserie I figured I might try it out on the new grill.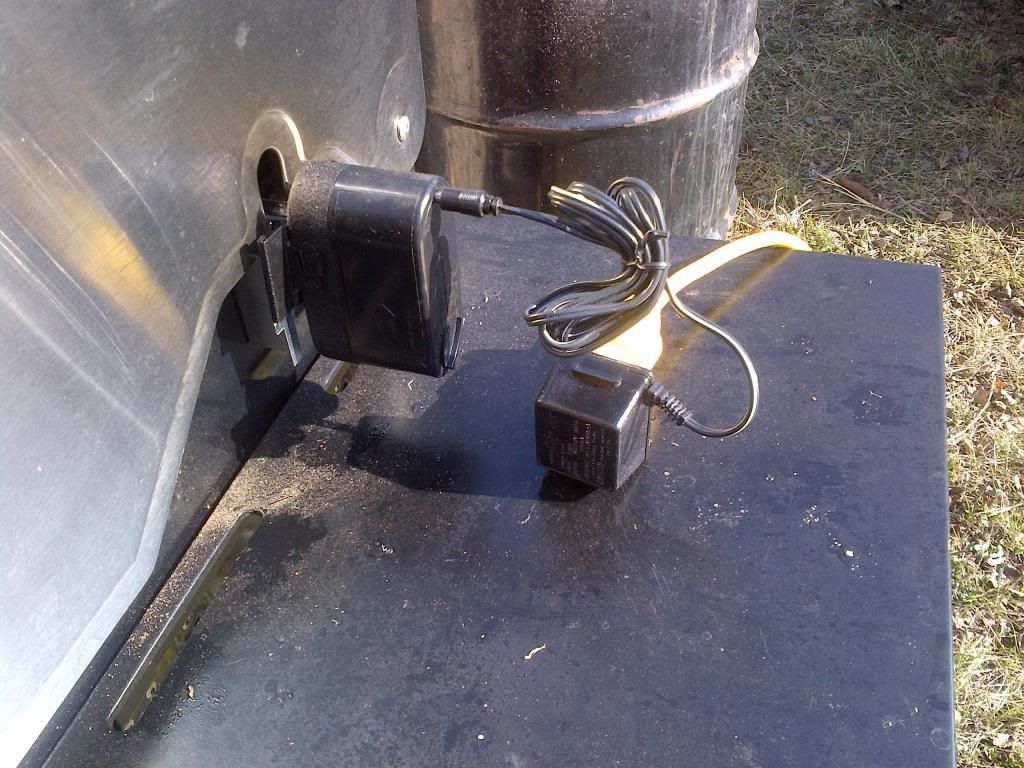 I was a little concerned because the motor seemed a bit puny for a big roast, but for $5 there was no harm in trying.
This is just a basic 3 lb. sirloin roast. I rubbed it with Steven's Lone Star rub and studded it with garlic slivers.
Here's another angle. It was a really nice-looking roast before I got my paws on it.
Rotisserie cooking is almost "set and forget" cooking. I left the outside two burners on medium heat and left the inner two burners off. I also kept the rotisserie burner on for the first 30 mintes to develop a sear on the meat, but turned it off afterwards.
That's the thing about rotisserie burners - they're a nice feature on a grill but they should be used in addition to the regular burners. They're excellent for crisping up a chicken skin or searing the outside of a roast, but I've found they cook the outside too much while leaving the insides raw if you use them by themselves. That's why I only use a rotisserie burner at certain times in a cook rather than all the way through.
You could also use a weed torch for the same effect, though.
I left the roast on the spit for 1 hour and 45 minutes. I turned the rotisserie burner back on for the last 15 minutes but that's all that was needed. It turned out very nicely done.
In fact, it was almost too nicely done. This is the internal temp after a 15-minute rest on the spit with the burner off. It should be roughly medium-well, which is a tad more well-done than I normally like but still fine.
As it happens, the roast turned out fine and the drippings made a nice gravy. For most of the roast I let it cool off and sliced it for sandwiches. The crust on this roast was unbelievable, though - lots of taste.
A lot of grillers overlook the rotisserie as a great way to cook big hunks of meat, but I will be using mine a lot from now on.