Lucy( my dog) & I were the cooks for Saturday of our work weekend.
The gang was clearing trails & I don't do chainsaws.
Two 8 lb butts cooked old style .
Mustard base , homemade rub, cooked indirect temps ranged from 225-275F
Charcoal to get started & oak chunks every couple hours for the cook!
Low on wood chunks ,had to split my own
No meat thermometer , panned @ 7 hours & took off @ 10 hrs.
Smoked beans , two cans bushes baked , two cans pork & beans , large red onion
Bell pepper, some BBQ rub, two pieces smoked pork neck bones.
Before serving added a big ladle of the dripping from the butt
Few pics.
Cooker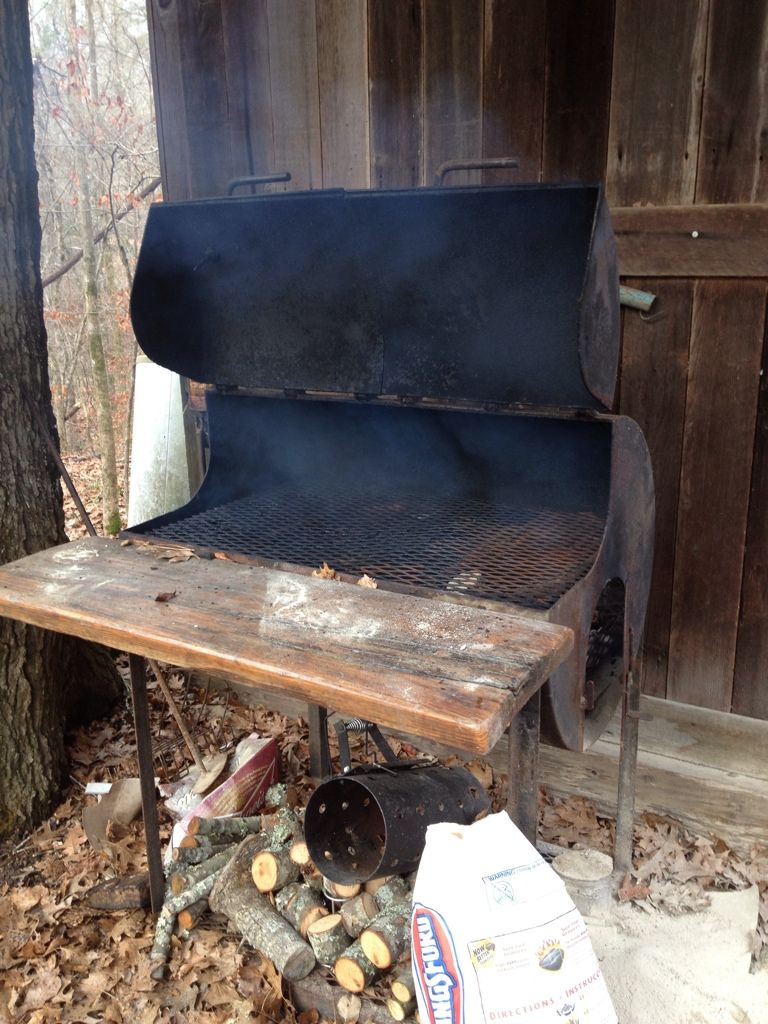 Butts on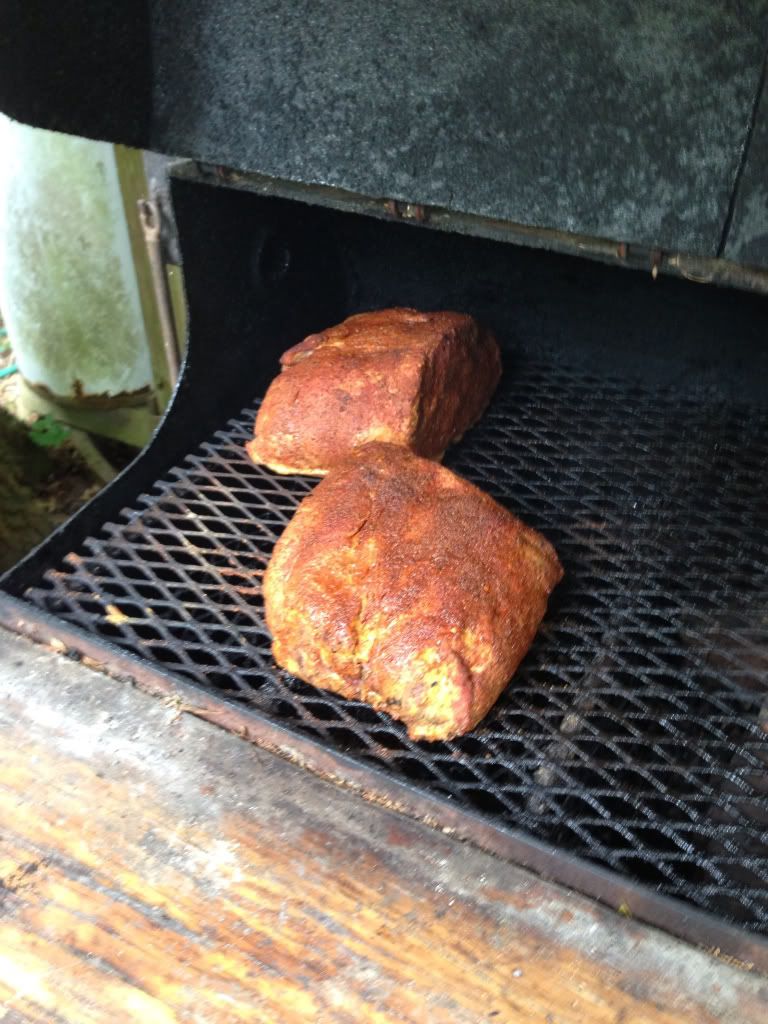 Splitting wood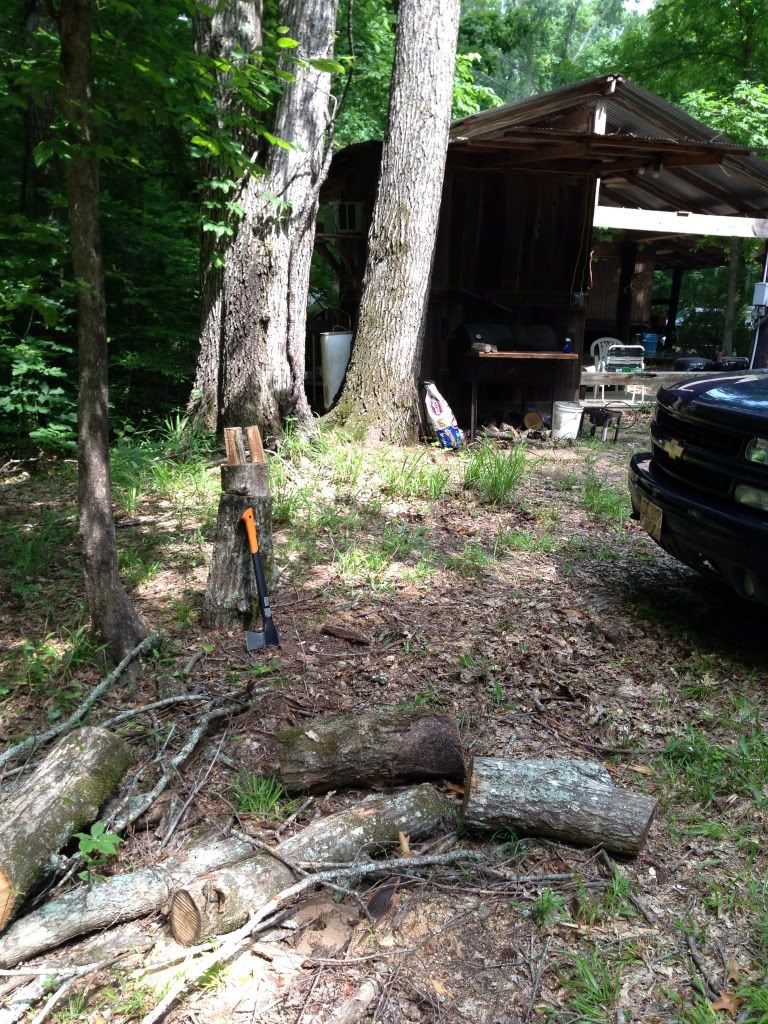 Got my fuel
Boys at work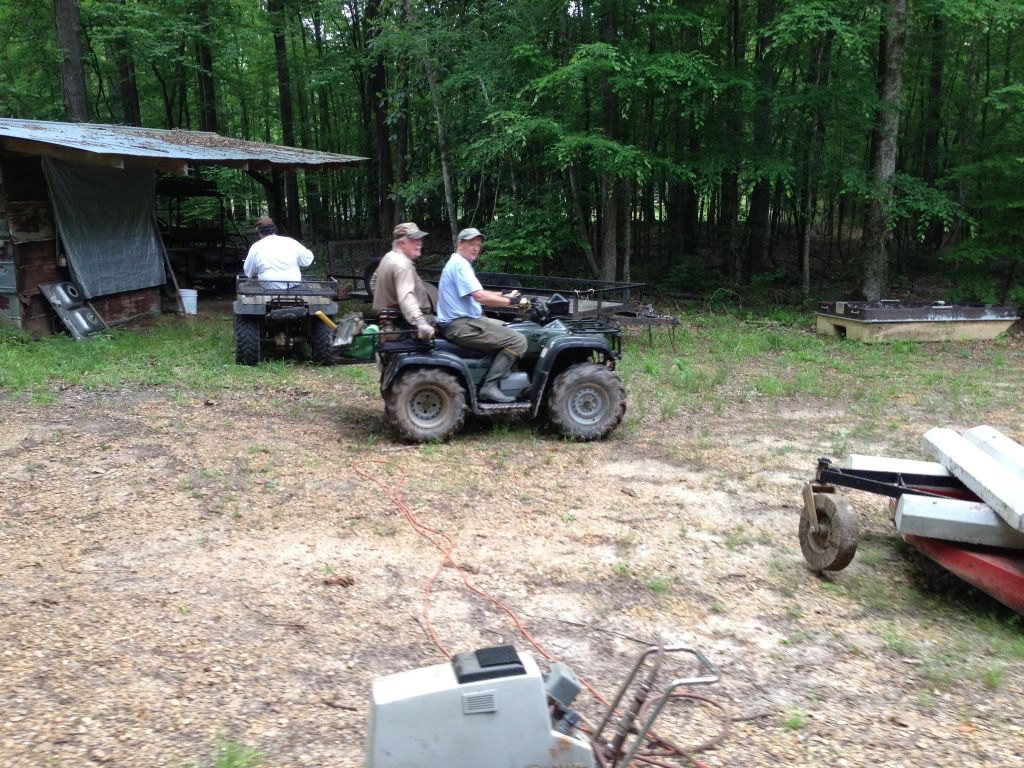 Lucy