After taking care of various family and holiday activities last Saturday and Sunday we were able to spend Monday at home, so I grilled some Jucy Lucys for lunch and a couple of porterhouse steaks for dinner.
For the burgers I started by lightly cooking and then cutting up some bacon, which then went into the burgers with some garlic & dill cheddar cheese. Each Jucy Lucy was made from 8 ounces of ground beef and after pressing the patties together I wrapped them with bacon strips.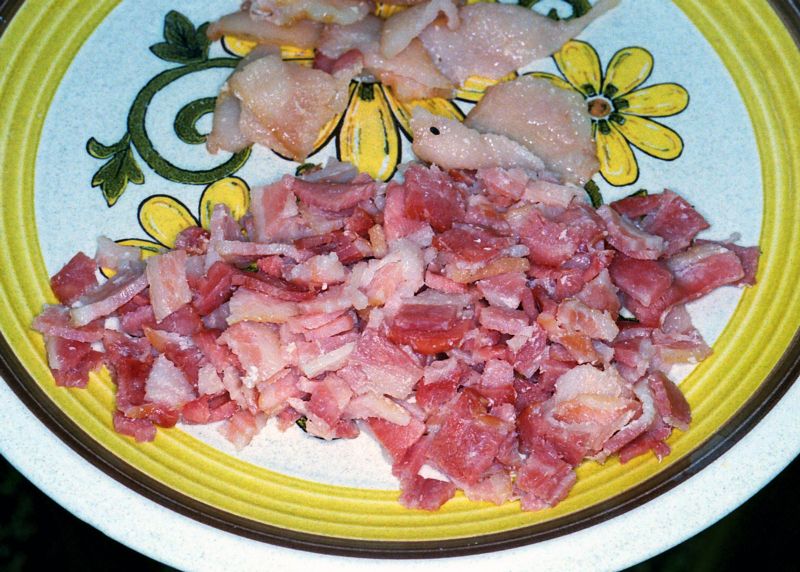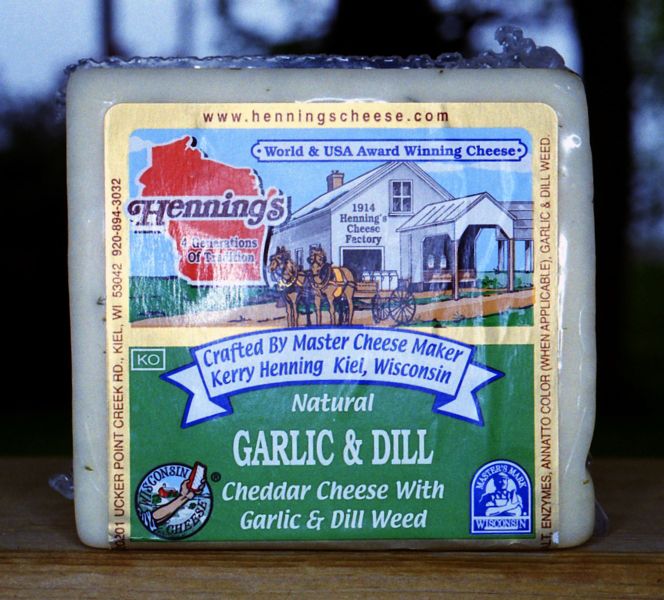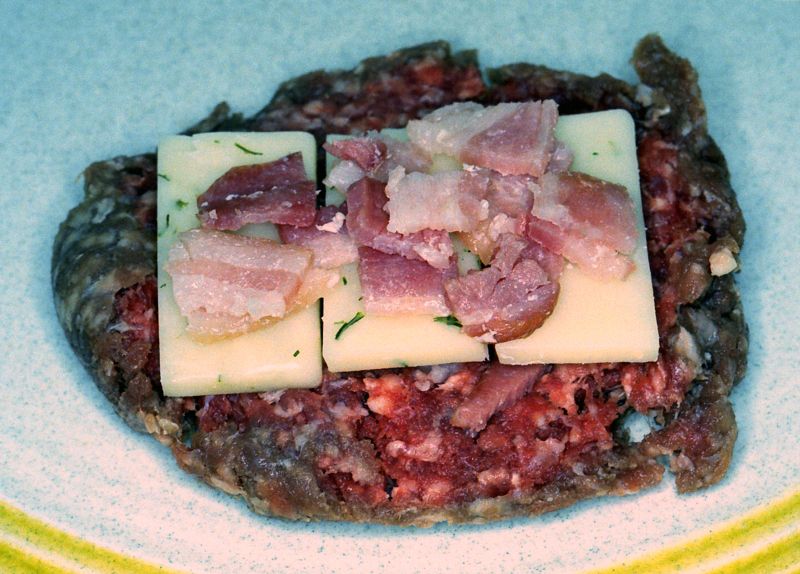 Then it was off to a hot grill. Too bad the nice grill marks got covered by a piece of cheese!
I was very happy with the results but a little surprised that the cheese, which has good but not overpowering flavor by itself, wasn't as noticeable as I thought it would be. I guess I should've used more!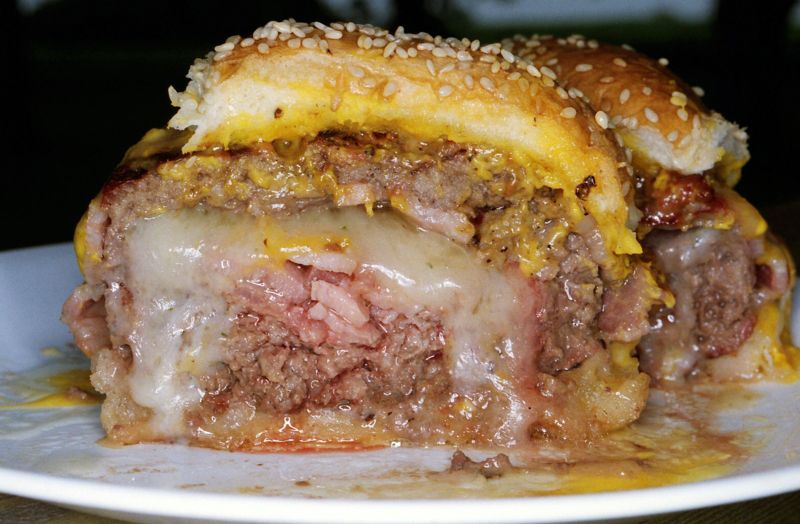 After lunch we worked up our dinner appetites by mowing the lawn but it still took until almost 7pm to be hungry again. The night before I had seasoned the steaks with salt, pepper, and some garlic powder.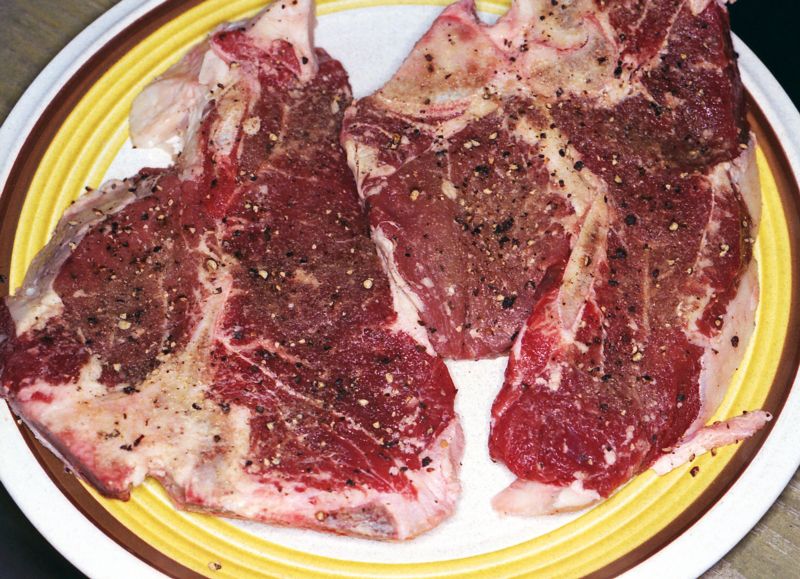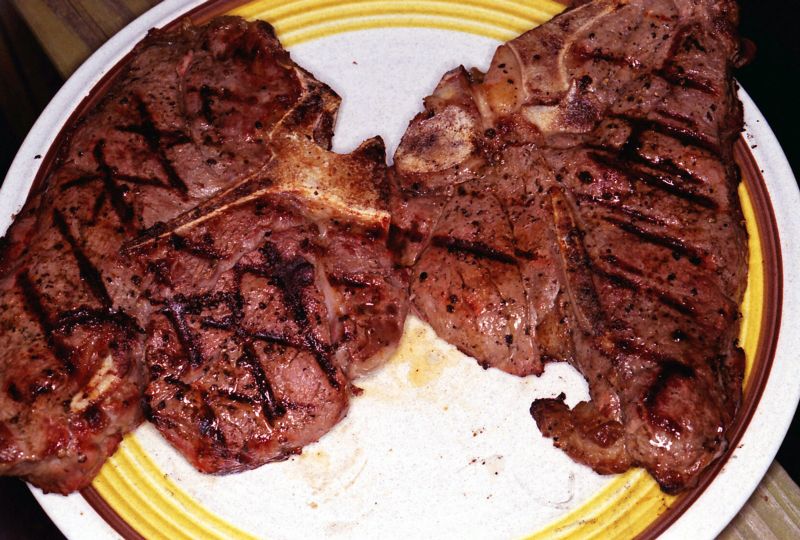 The steaks were a nice end to the weekend and there were even enough leftovers for lunch the next day.