I was in the store awhile back and found a perfectly cut turkey: 1 drumstick, 1 thigh, and 1 wing in each of 2 packages and the breast halves in a separate 3rd package, which meant I could have the parts I like without having to put up with the breast meat!
2 pieces of each meant that I could use 2 separate seasonings:
Black Forest
on 1 group and
North African
on the other. I put the spices under as well as over the skin and the turkey went into the fridge overnight.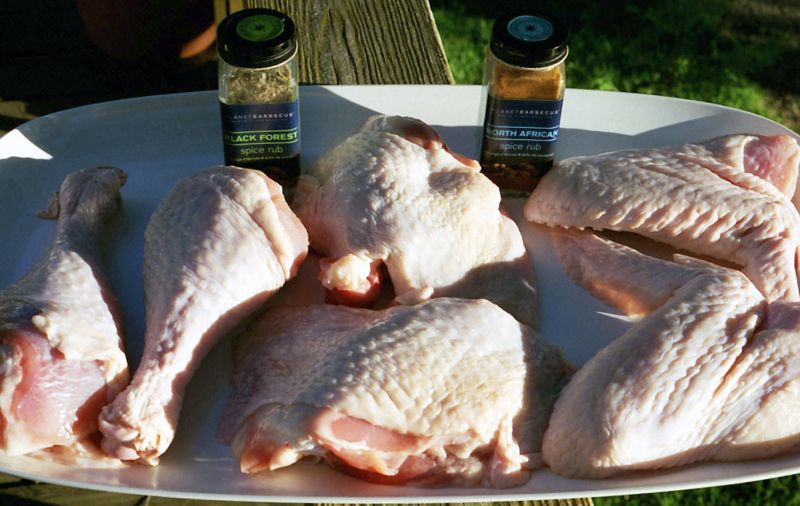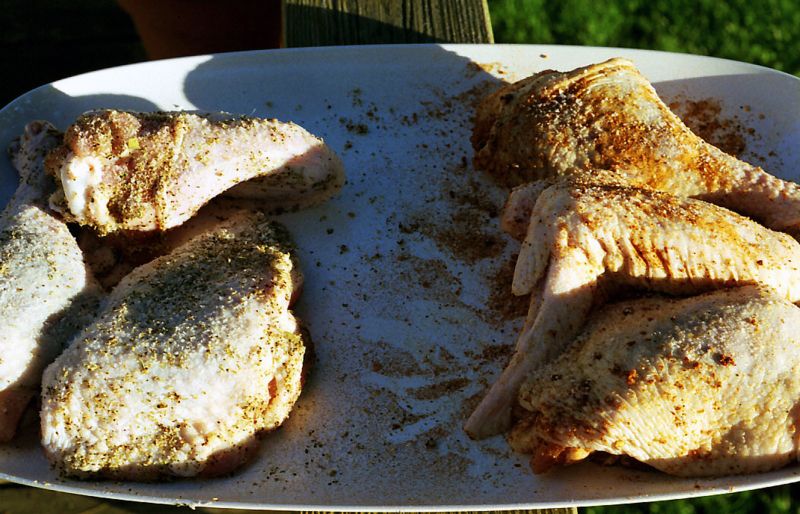 I put them on a 350-degree briquette fire with a big chunk of apple wood for smoke, and grilled them indirect until the drumsticks hit 180, which meant that the thighs weren't far behind and the wings, farthest from the fire, were done as well.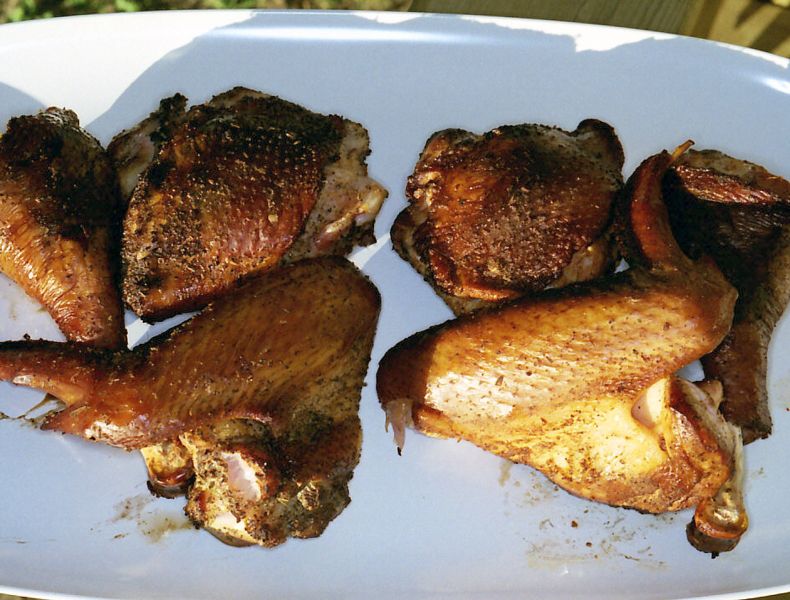 Big time great flavor and awesome skin to boot! The North African spice mix contains ginger and it helped add a nice underlying spiciness that the Black Forest doesn't, but it was great in its own right, too.
Cooking the parts separately is definitely the way to go. Everything gets done just right without worries about overdone breast meat and underdone dark meat.