Had a pork tenderloin in the fridge that I had to do something with last night, didn't feel like grilling it whole so I decided to treat it like a filet mignon. Sliced and wrapped in bacon and then dusted with Salt Lick Rub.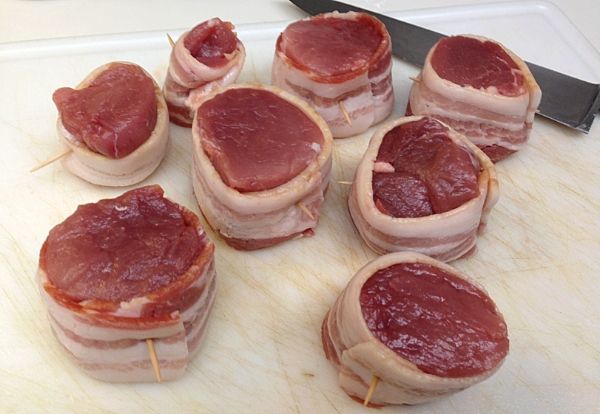 Tossed it on the Egg at 400F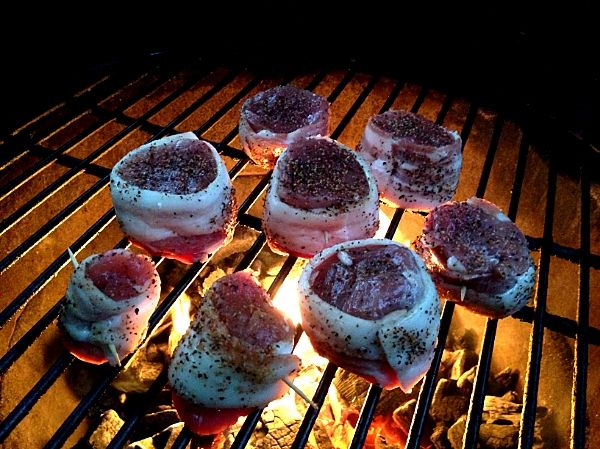 Started pulling them when they hit 135-140ish, let rest for 5 minutes, then topped with a garlic mustard compound butter I whipped up earlier.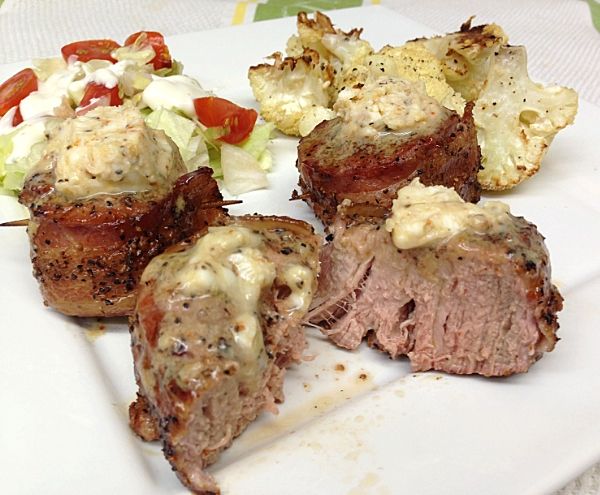 Pretty darn tasty even if that one sliced open was a bit more done than I would have preferred. Salty from bacon, peppery from the Salt Lick and a rich depth of flavor from the compound butter. Simple and quick weekday meal. Compound butter was 1/2 stick of butter softened at room temp, 2 tsp Dijon mustard, 1 tsp of Salt Lick Rub and one clove of garlic pushed through a garlic press. Whip together, roll into a log with plastic wrap and placed in refirgerator to chill until needed.