Last week Mrs. Chicken and I visited her parents and pork tenderloins were on the menu for one of our dinners. Originally Mrs. Chicken's mom was just going to put them in the oven but I volunteered to grill them instead.
The in-laws try to cut back on the salt so their preferred seasoning is Mrs. Dash, so I loaded up one tenderloin for them and used salt, pepper, garlic powder, and dried rosemary on the other. I added some olive oil for good measure as well.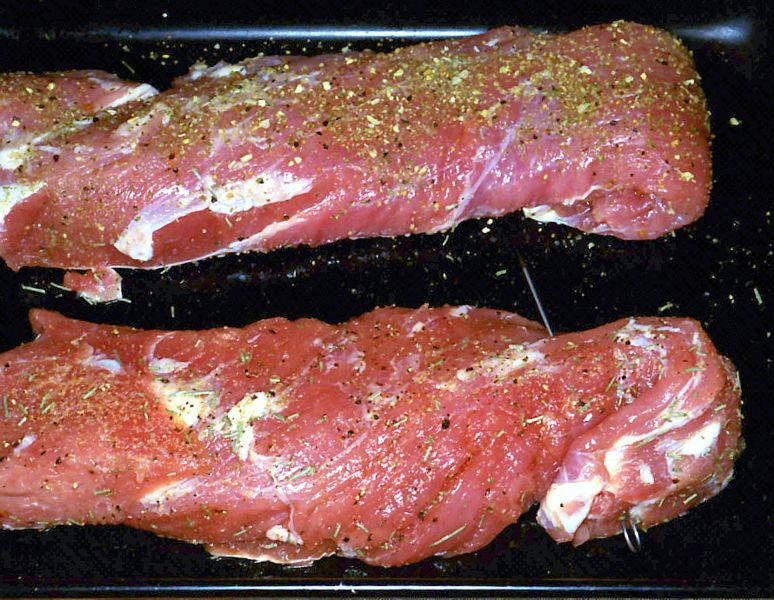 I knew I'd have to use an older gas Weber but since the plan was to sear the tenderloins on 2 sides and then finish them indirect I figured I could manage.
After searing (or trying to) I cooked the tenderloins indirect at pretty low heat until they reached about 140. There's no way my parents would ever eat pork this pink but at one time my FIL was a meatcutter and understands the new guidelines.
The tenderloins turned out pretty good for an improvisational cook. Garlic and rosemary are always a good combination and for a sodium-free seasoning Mrs. Dash does a good job.