Every so often I look through my lesser-known books when I'm hunting for a recipe, and this one sounded pretty good for pork chops. In fact, I think I might've used it before but can't remember for sure.
Some boneless "America's chops" were just the ticket.
The marinade is pretty quick and whips up in no time. 2 of the ingredients are oil and vinegar so I colored outside the lines and added some Dijon mustard to turn it into a vinaigrette, and mustard makes everything better anyway.
Here's where I deviated a bit. Those of you who're familiar with spiedies know they're actually small cubes of meat so I was supposed to cut up the chops, but I figured I'd get just as much flavor if I left them whole and they'd be easier to deal with.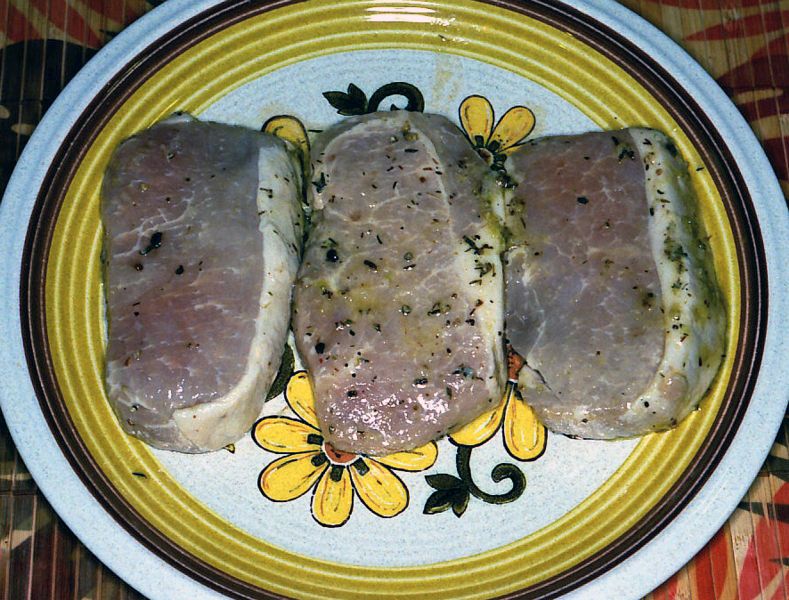 Here's where they speedy part comes in - over a hot charcoal fire they cooked fast, and smelled really good doing so!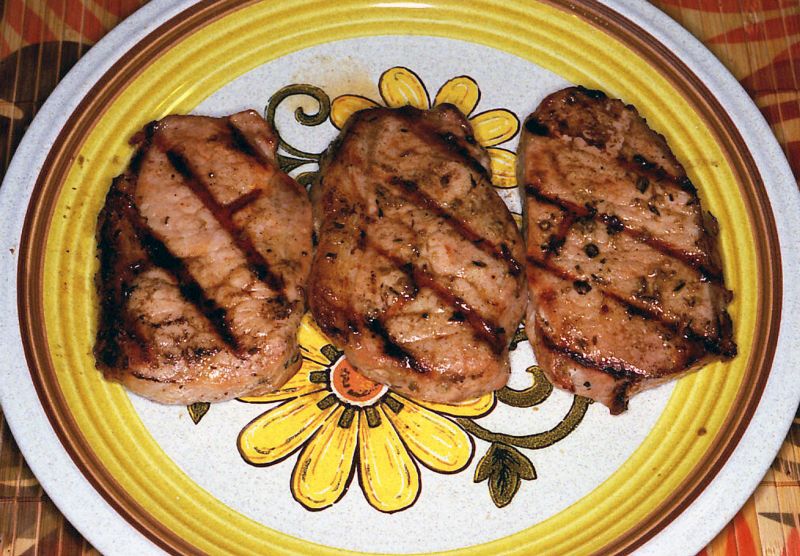 Since it was a weeknight meal it was a good chance to finish off a bag of shoestring fries. We both agreed that the marinade added a lot of flavor and by keeping a close eye on the meat temperature I made sure to get the chops off the fire before they got too done.