I had a pork steak that needed to be eaten and I thought it would be interesting to prepare it as if it was a
bistecca alla fiorentina
. I started by using coarse salt and fresh pepper on the pork.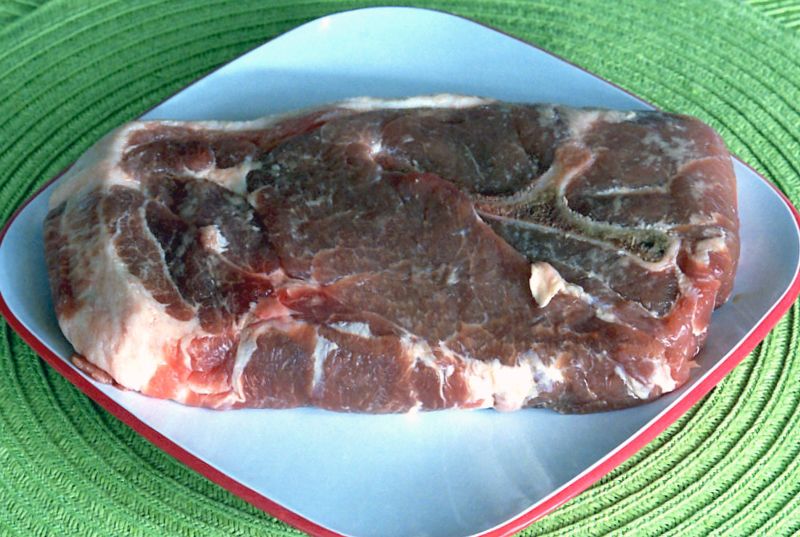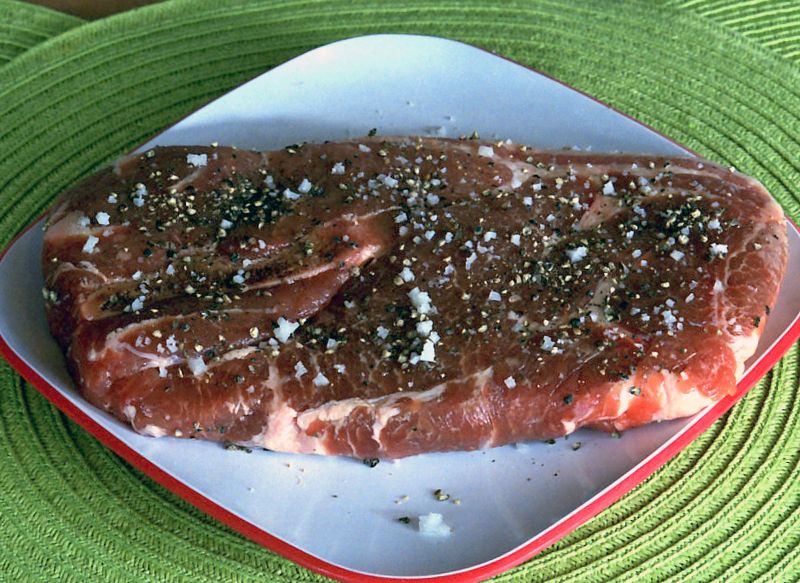 The recipe calls for olive oil to be drizzled over the meat when it's done but I decided to do it a little bit different. I chopped some fresh rosemary and put it on a plate, added olive oil to cover, and let it steep while set up the grill.
I started the steak over indirect heat and then finished it with direct heat on each side. When it came off the grill I put it directly in the oil (and got a little sizzle), turned it a couple of times, and then spooned some over the top.
I thought the steak really turned out well. It had plenty of flavor from the pork and the oil and the rosemary wasn't at all overpowering, perhaps because I used young leaves. I'm definitely going to do this with beef sometime.