Last weekend I tried something a little different with some chicken thighs. I started by toasting some sesame seeds, roasting 3 small heads of garlic, and mixing them together.
Then I added some softened butter and let the mixture harden in the refrigerator.
I cut the butter into quarters and put each under the skin of a thigh, and then toothpicked the skin in place.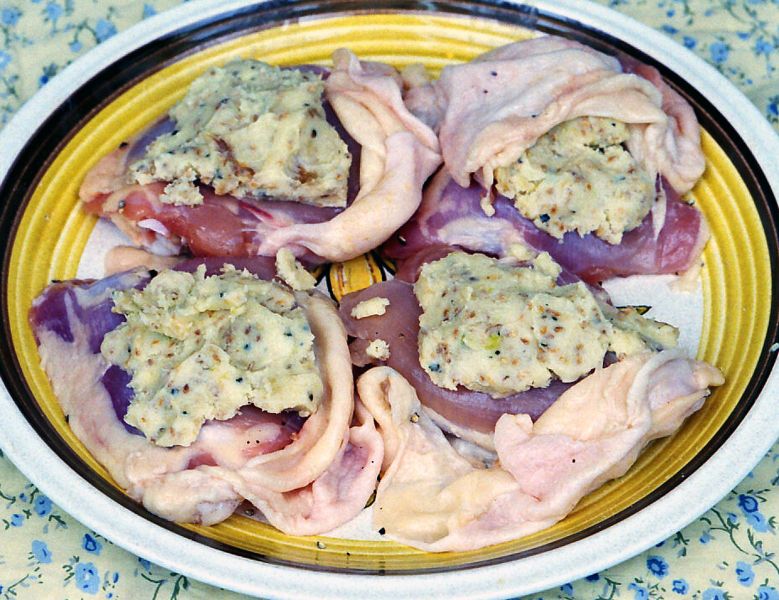 They went over a hot (400F+) indirect fire and finished earlier than I had planned, as the internal temperature was easily over 180F when I took them off.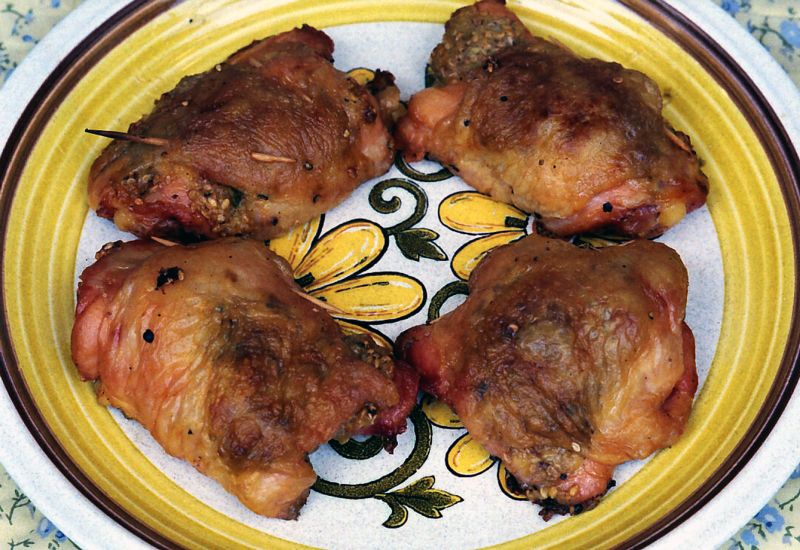 The meat was still moist even though it was quite done, and the skin was nice and crisp. The sesame garlic paste added a mildly nutty, mellow flavor without the strong taste of raw garlic.