For some reason the processor cuts my short ribs into squares instead of leaving them English or flanken style.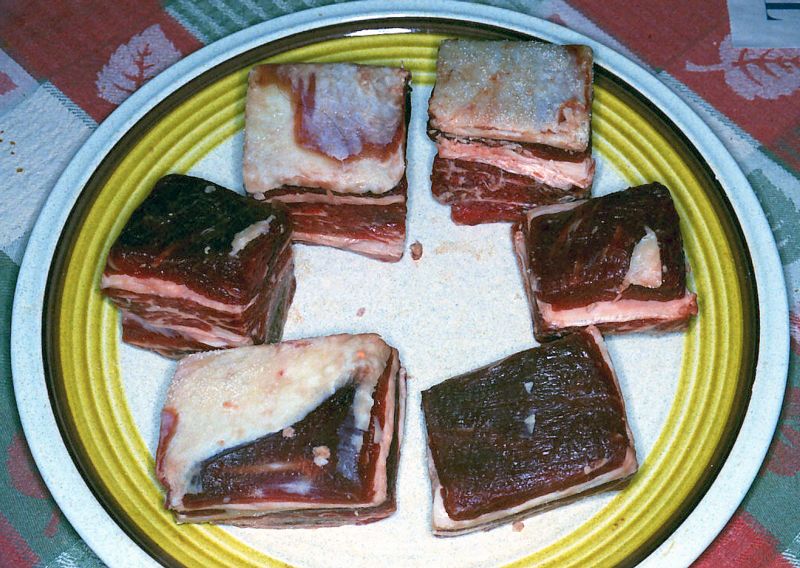 Since I was going to grill them indirect I set up a drip pan and filled it with some Johnny's Au Jus, some mirepoix, and some limp herbs I found in the fridge.
After they were done they reminded me of Lyle Lovett.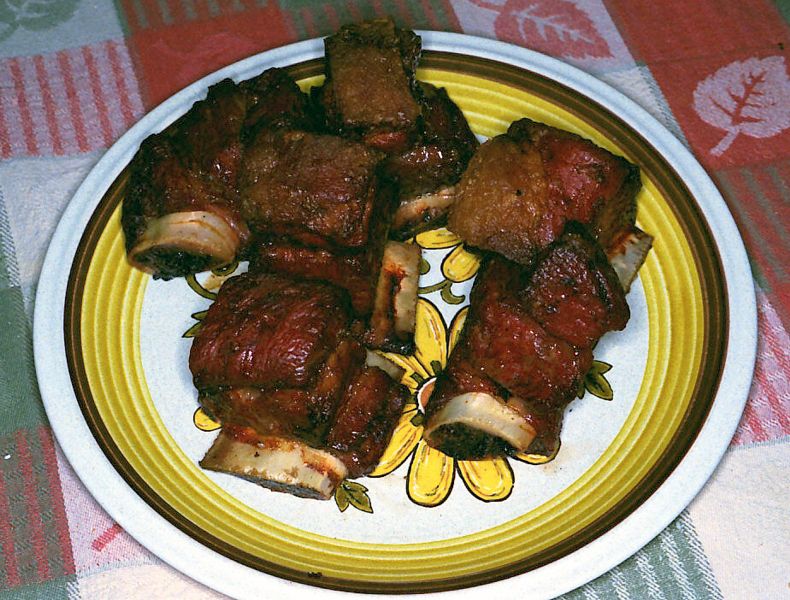 I thought the sauce would reduce more but I still had lots of liquid so I strained it into a pan and reduced it that way. The vegetables and herbs were quite spent!
The sauce was already seasoned and flavored so the ingredients I added boosted things up a bit. In retrospect a little less tarragon would've been good, as it was almost too noticeable in the end product. More noticeable than even the rosemary.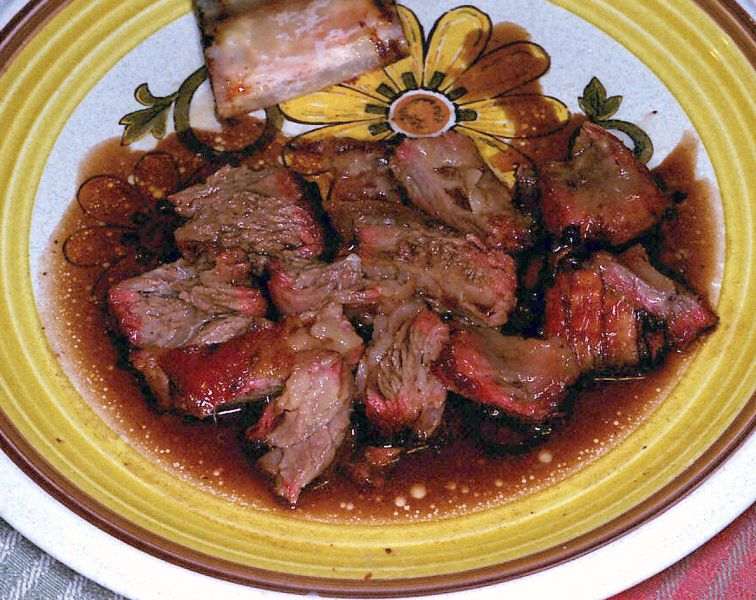 Overall the short ribs were very good. I didn't season them with anything other than salt or pepper and because of the sauce I didn't use any smoke wood, but they still picked up a little bit of a smoke ring and had a good beef flavor. They did keep a little bit of chew but they definitely weren't tough, nor were they overcooked to the point of falling apart.