When I was in Appleton (WI) last weekend I stopped in at
Haen Meats
to see what they had. The building is pretty modern and nicely organized.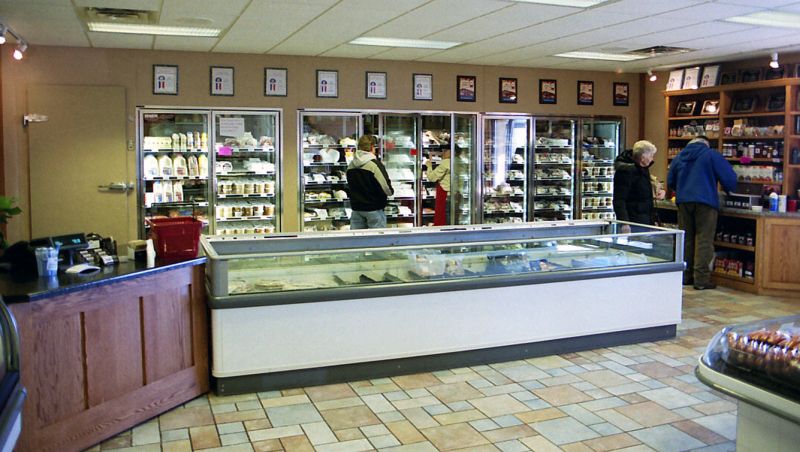 I picked up some brats, brat patties, andouille sausage, ribeyes, and twice-baked potatoes. The sausages went into the freezer but a couple of nights ago I grilled the steaks.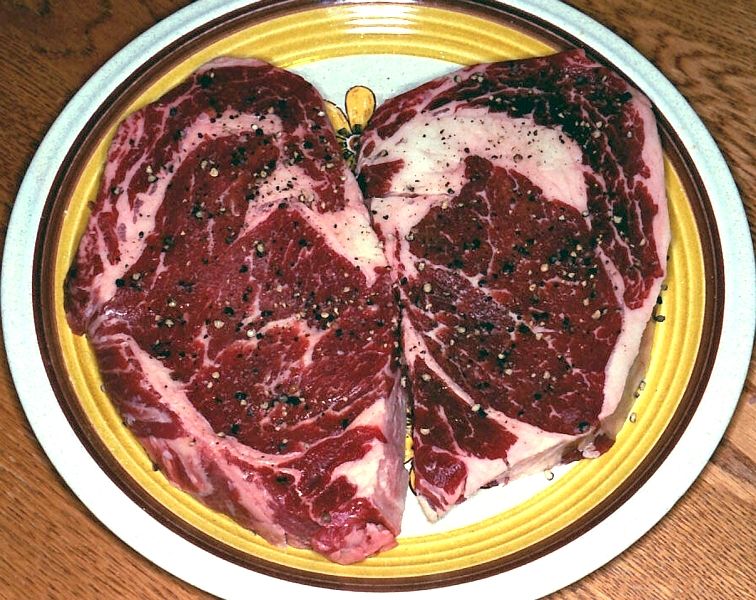 At first I was going to use just salt and pepper but decided to add some soy sauce and garlic powder because I hadn't seasoned any steaks that way for awhile.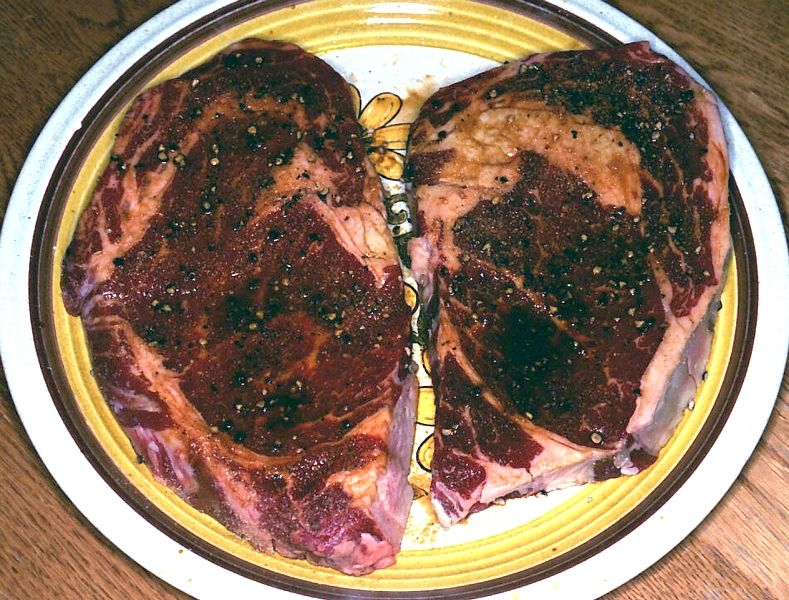 The potatoes were made with bacon and cheese and I added a little more cheese and some butter. I used one of those individual American singles and in hindsight it was a bad choice because when the potato cooked it became very gooey, and while Mrs. Chicken likes it for her grilled cheese sandwiches she didn't like it in the potato.
I cooked them by color instead of checking for doneness, since I'll eat beef anywhere from raw to medium.
The beef was of very good quality and I'm looking forward to cooking the sausages. I like to check out local products when I'm away from home and Haen's was well worth the stop.