One of the things I picked up at
Haen Meats
awhile back was a package of andouille sausage and last Sunday I finally put it on the grill.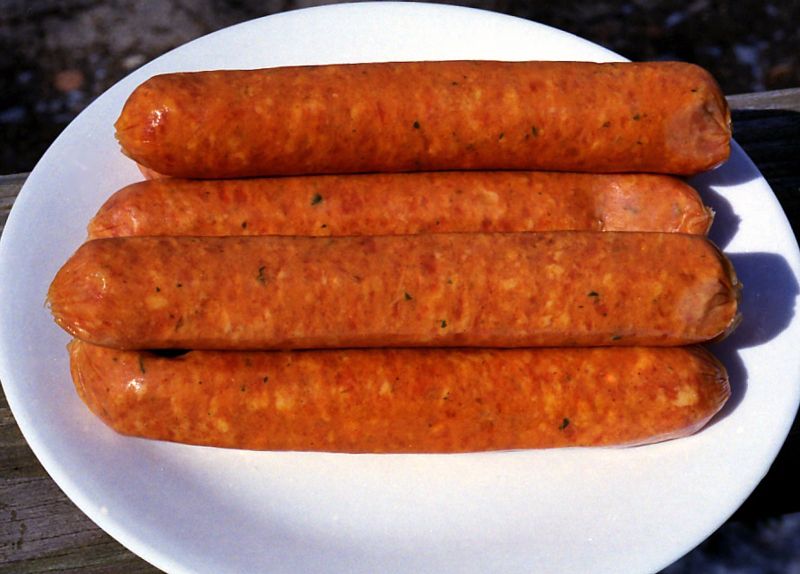 Even though it was already cooked I kept it on the grill long enough to brown and split the casings. It smelled pretty good.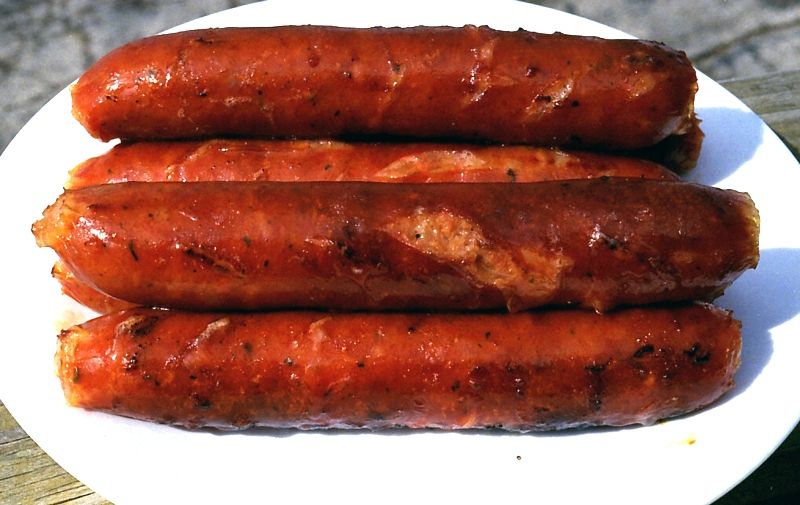 I don't know how authentic andouille from Appleton, Wisconsin is but this was some good sausage. It had lots of flavor and plenty of heat (which is why I grilled it when Mrs. Chicken wasn't around), and while it might not be 100% correct to serve it on hot dog buns with yellow mustard I thought it was just fine that way. However, after eating 3 of them for supper I paid for it the next day...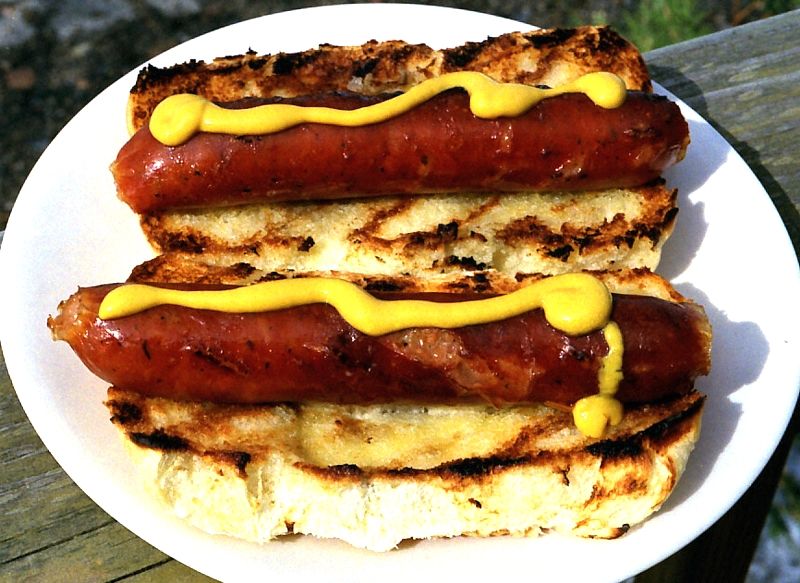 One of these days I'll pry open my wallet and have the real thing shipped up from Louisiana.