Sometimes I like simple chicken glazed like I made it years ago, except now I don't cook it over direct heat and burn the sauce.
Seasoned with just salt, pepper, and thyme.
A few years ago someone gave me this glaze so I figured it was about time to use it.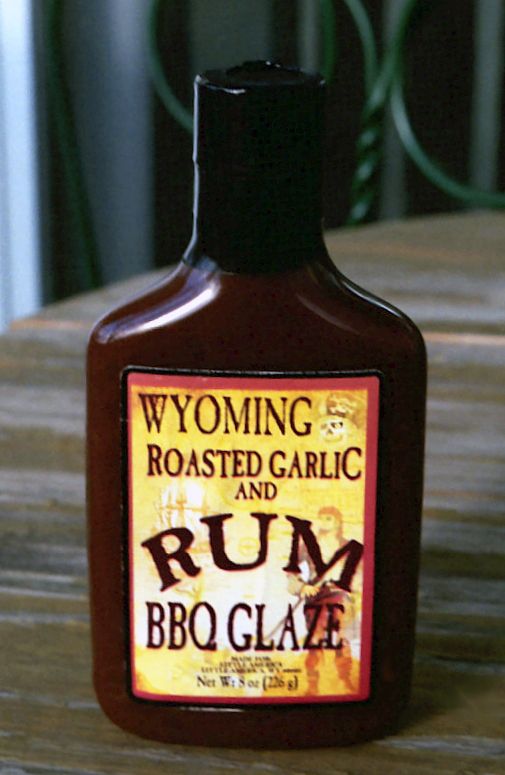 Indirect heat until the meat was done and the skin was nice and crisp, and then the glaze went on both sides.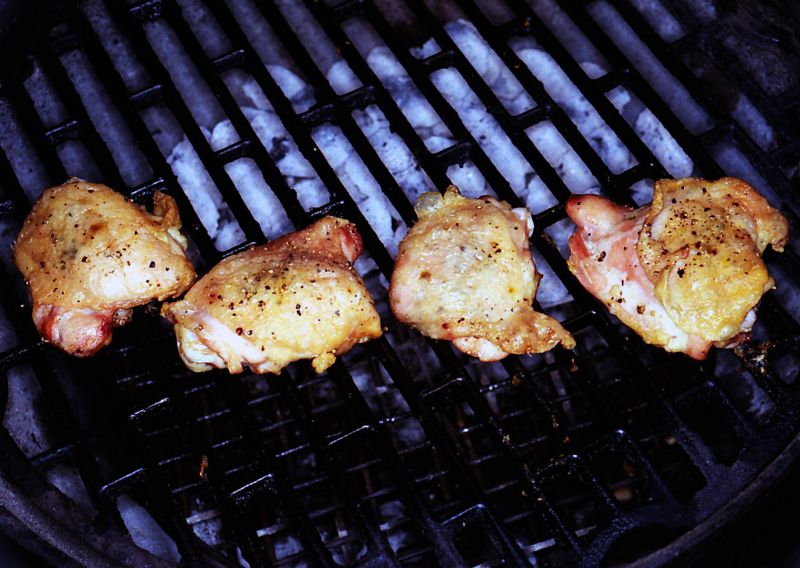 I was worried that the glaze was going to be too sweet but it was actually pretty good.
I hadn't smoked any chicken for awhile so I got creative with the next batch of thighs, which were seasoned with just salt, pepper, and some butter under the skin. I also let them air-dry in the fridge for about a day.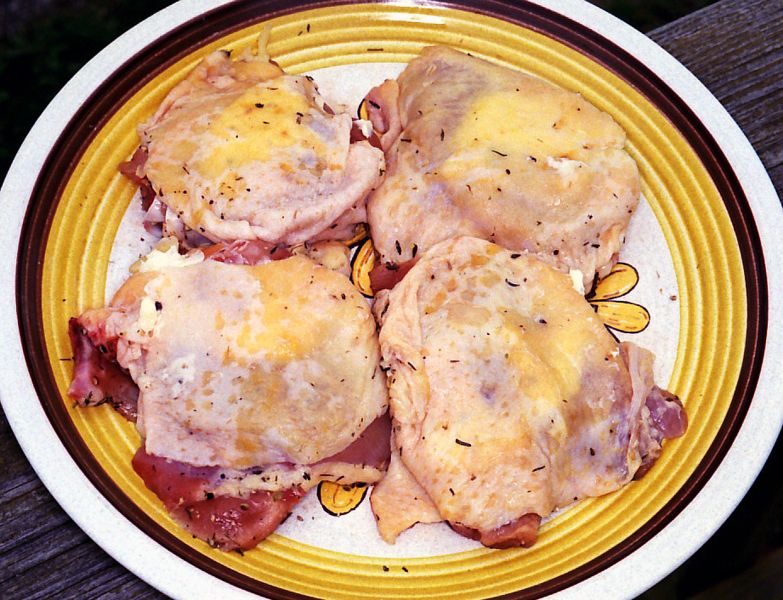 Next I put a pound of sliced mushrooms in the drip pan and added chicken stock, broth, milk, and some butter.
I set up the Weber for indirect grilling and put a nice piece of hickory on each mound of coals.
After the chicken was done I emptied the pan into a pot and reduced it a bit, and then added some cornstarch for the final thickening. When it was ready I stirred in some leftover spaghetti and added the thighs.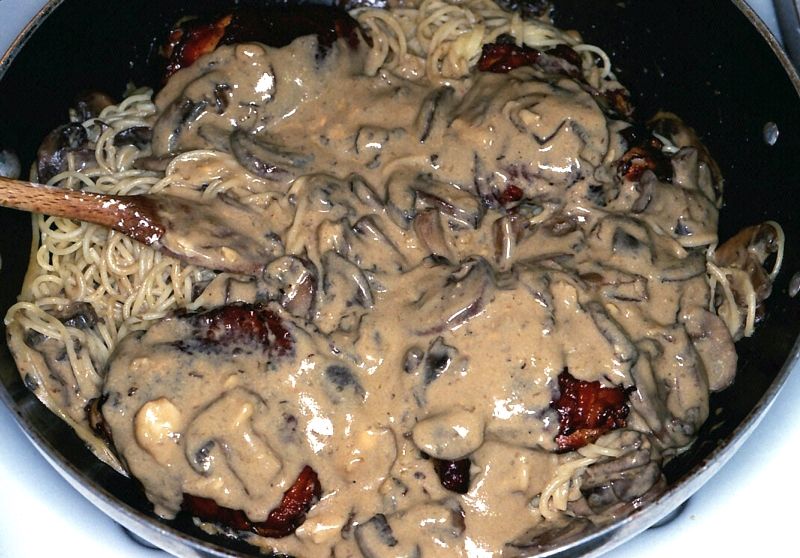 Everything had a nice hickory flavor and it was a good change of pace for both the chicken and the spaghetti.