Wondering about everyone's take on the lesser loved cuts - you know the ones - Offal, variety meats - whatever you want to call them. Personally, they are tops in my arsenal. I've tried cooking them all - Kidneys, Rocky Mountain Oysters, Intestines, Liver, Sweetbreads, tripe, haggis and even udders (In Argentina).
My personal favorites are blood sausage and sweetbreads. Both are super easy to grill and fun to find. For me it's mostly the journey rather than the destination. Especialy with blood sausage because there are so many recipes and types. Check out the Biroldo (Italian Blood Sausage) I just had at Birrieria in New York City (Manhattan - Atop Mario Battali's Eataly in the flatiron district on 5th between 23rd and 24th). This was fantastic. Blood sausage is already cooked, so it's usualy a matter of crisping it up over a nice wood fire.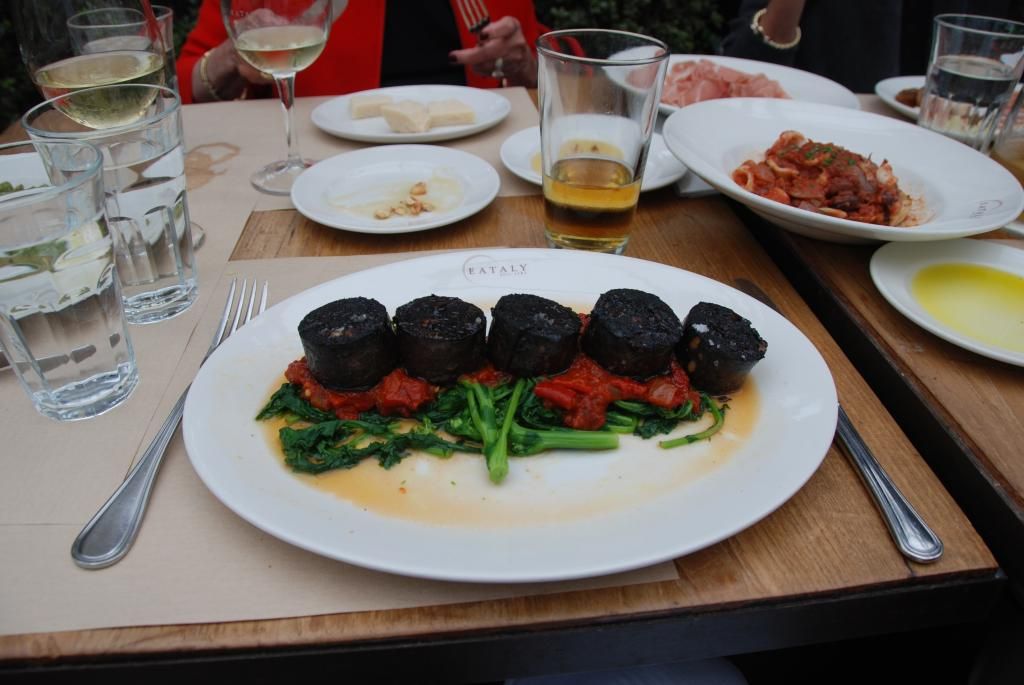 What have you tried that surprised you lately?