Last week I heard about a method of making burgers that involves mixing softened cream cheese with the beef, so I gave it a try. The person who told me about the recipe didn't know the exact measurements so I mixed 4 ounces (1/2 brick) of cheese into 1 pound of hamburger. Also, some form of seasoning is included as well so I added a healthy shake of Weber Steak & Chop Seasoning into the cheese before adding the beef.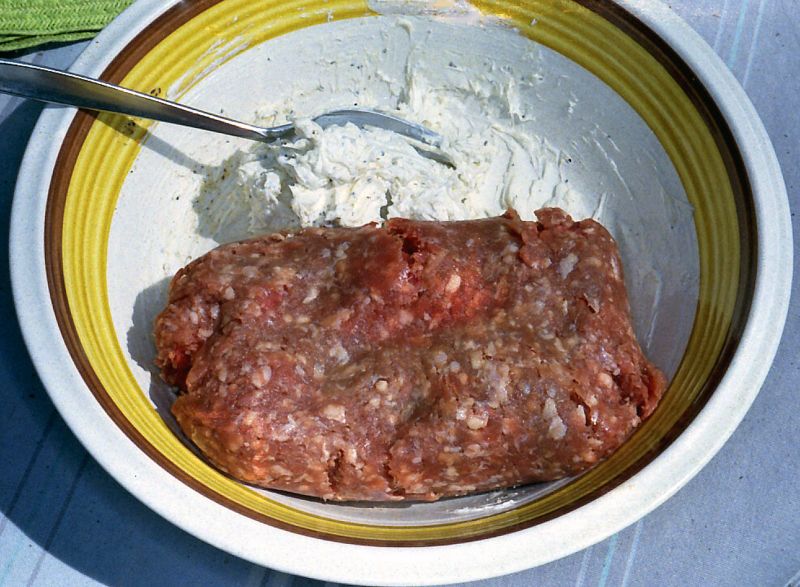 After forming the burgers I just couldn't resist adding bacon girdles and shaking a little more seasoning over the top. Then they rested in the fridge for 4 or 5 hours.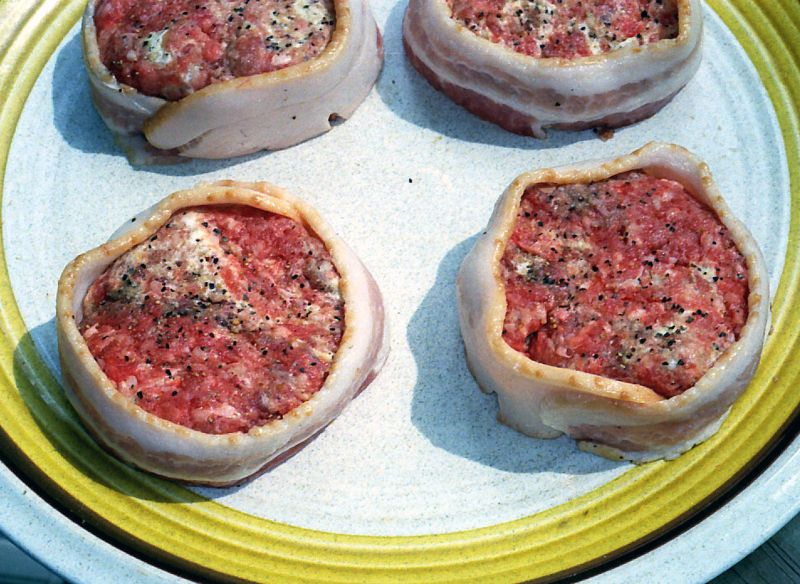 I grilled them direct over medium-low heat and toward the end I topped each one with a slice of American cheese.
I thought for sure that most of the cheese would leach out but to my surprise there was still quite a bit in each burger, and it really added moisture and a smooth texture. Perhaps a chemical reaction caused the cheese to somehow bind to the beef and salt? I can't say, but what I can say is that these were really good burgers and I'm absolutely going to make them again!