Two of Steven's spicy steak recipes are
Hellfire Steaks
from
BBQ USA
(I think) and
Tubac T-Bones
from
Primal Grill
, and last weekend I went from meory and combined the 2 for a t-bone that needed to be eaten.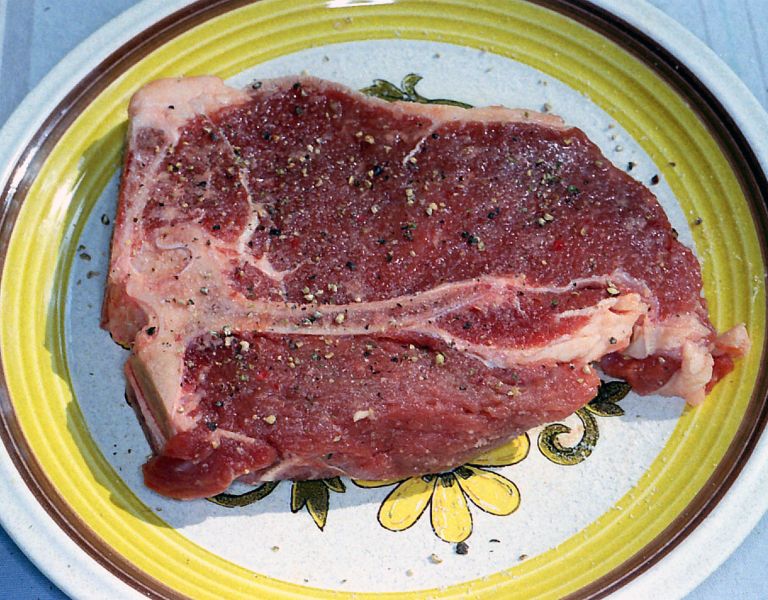 I didn't know that I was almost out of ground mustard so I had to stretch what I had by adding garlic powder, onion powder, cayenne powder, and ground mustard seeds. After coating the steak I splashed it liberally with
Panola Extra Hot Sauce
and let it sit in the fridge overnight.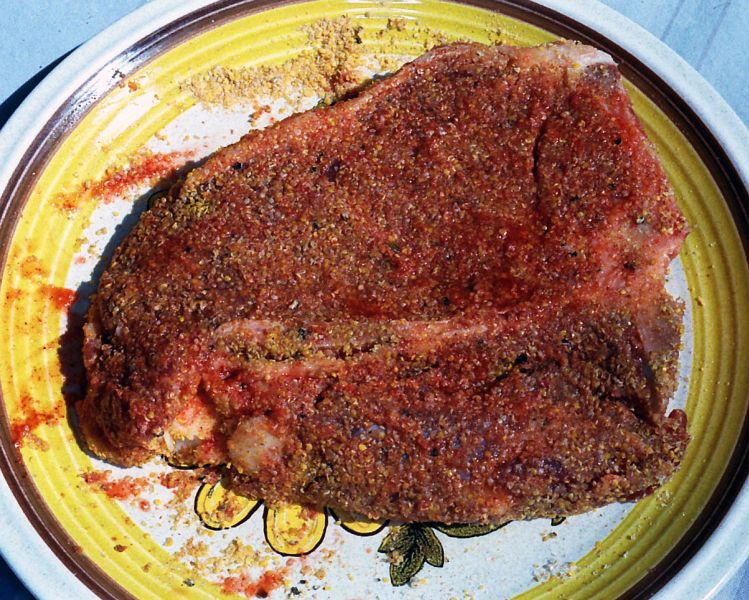 The "Tubac" part of the recipe calls for jalapeno slices to be sizzled in butter and poured over the top of the finished steak.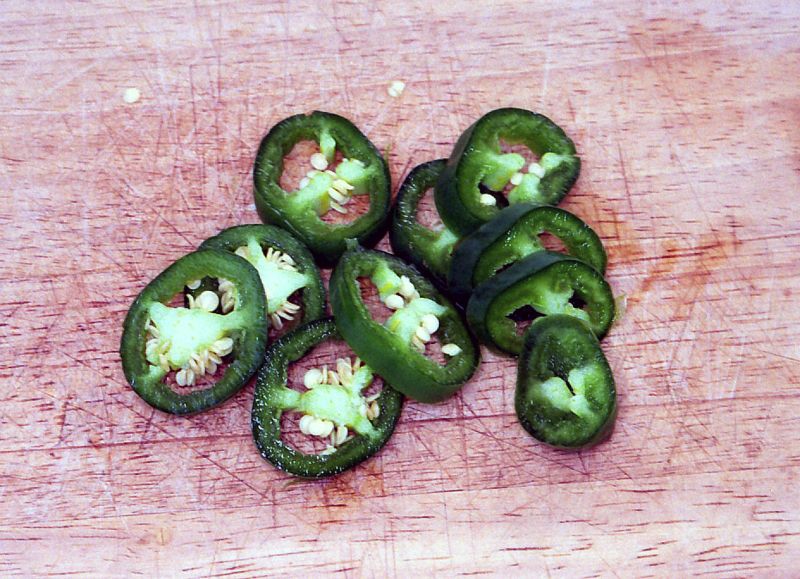 Since I like my steak fairly rare I lost some of the crust, which hadn't fully hardened by the time the meat was done. Plus I got the jalapenos a little too done, but the butter was plenty spicy.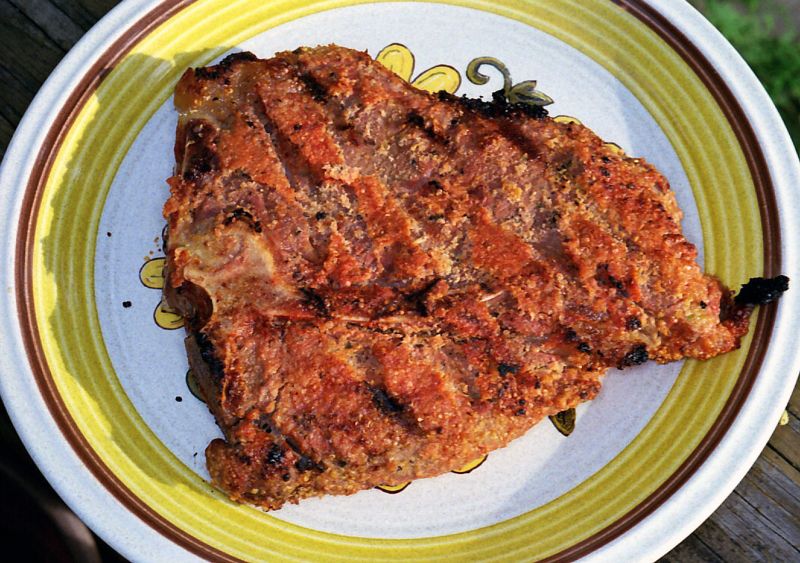 Whoo-wee! The steak definitely had some heat; in fact, maybe it had too much because the other flavors were rather muted. A regular-strength hot sauce probably would've been better as well as eliminating the cayenne from the rub. But when it came to heat it didn't disappoint!