Last month I was at
Miesfeld's
in Sheboygan and I picked up some "Irish Style Potato Sausage". Mrs. Chicken is Irish on her mother's side and German on her father's, so this seemed like the "food of her people".
They looked and grilled like kielbasa...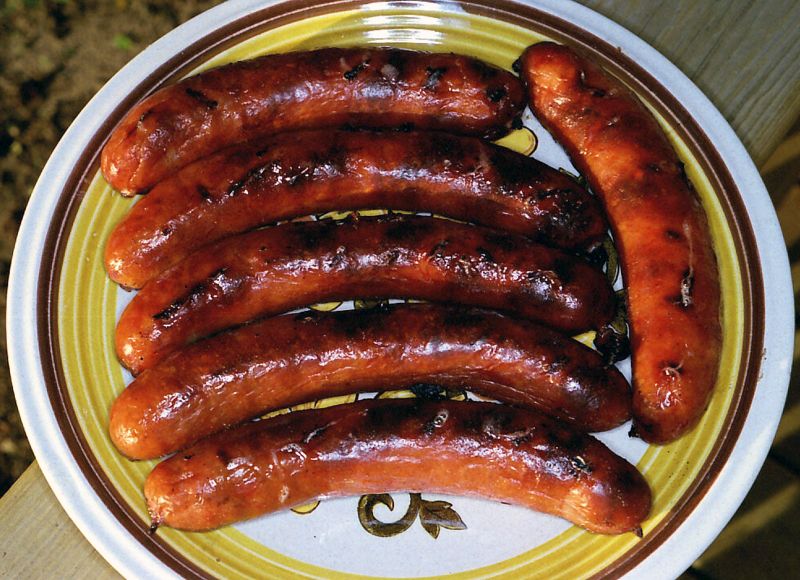 ...and tasted like kielbasa, too! We had no idea what to expect and "potato sausage" had me thinking that the meat might be coarse or a little mealy, but the salty, meaty flavor really did remind us of the precooked kielbasa from companies like Hillshire Farm, etc. - and not in a bad way.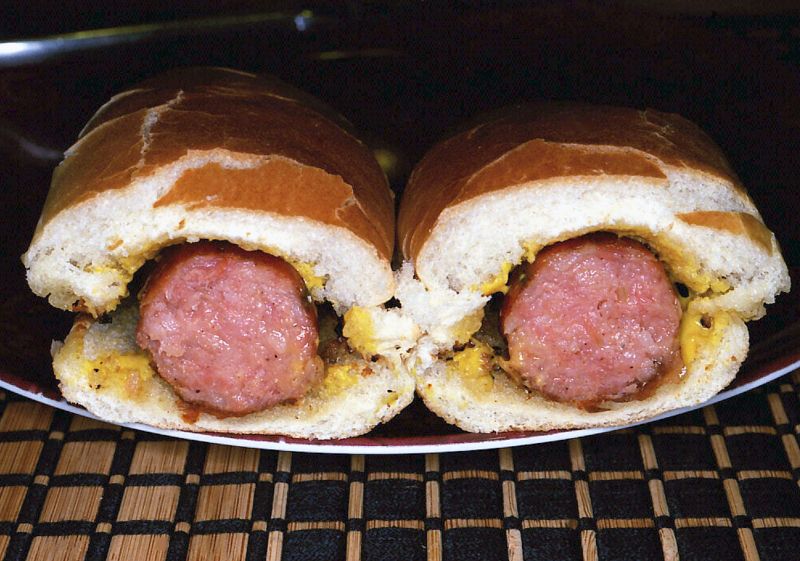 Miesfeld's has been around for over 70 years and consistently wins awards for its products, so it's no surprise that the sausage was good.