When ribs are $3.99/lb and more and I'm grilling for one the $1.99 trimmings sold as "riblets" are a great alternative.
Once I open a jar of commercial seasoning mix I try to use it fairly often so that it doesn't migrate to the back of the cupboard for a few years, so I sprinkled the riblets with some Weber Steak & Chop Seasoning. It'll likely show up in some more threads this summer.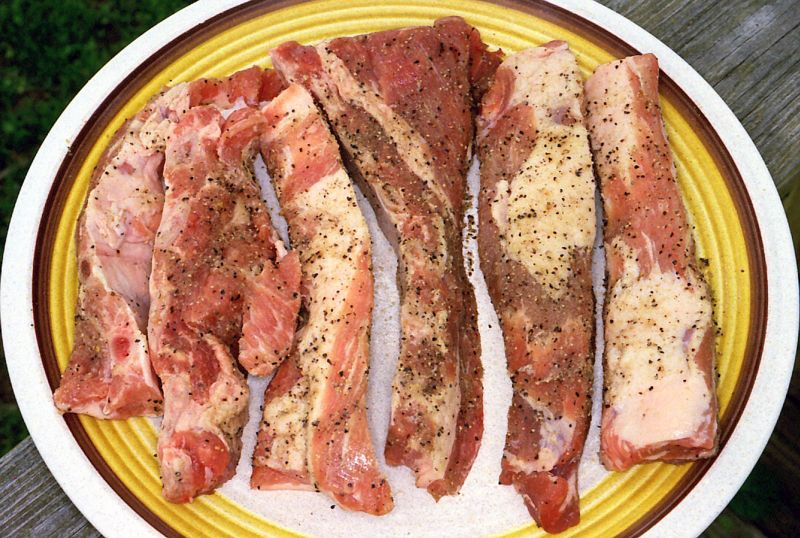 I set up the grill with an indirect charcoal and hickory twig fire and while the riblets cooked I mowed some of the lawn. After about 2 hours they looked done enough to me.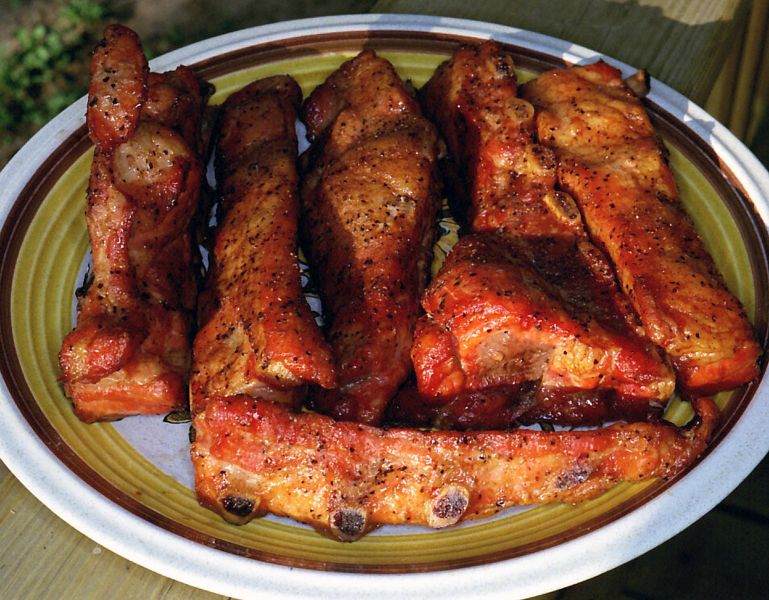 The Y-shaped riblet was almost like a small pork chop so I went for it first. I thought that it might be a little dry but it was just fine, and had some nice smoke flavor.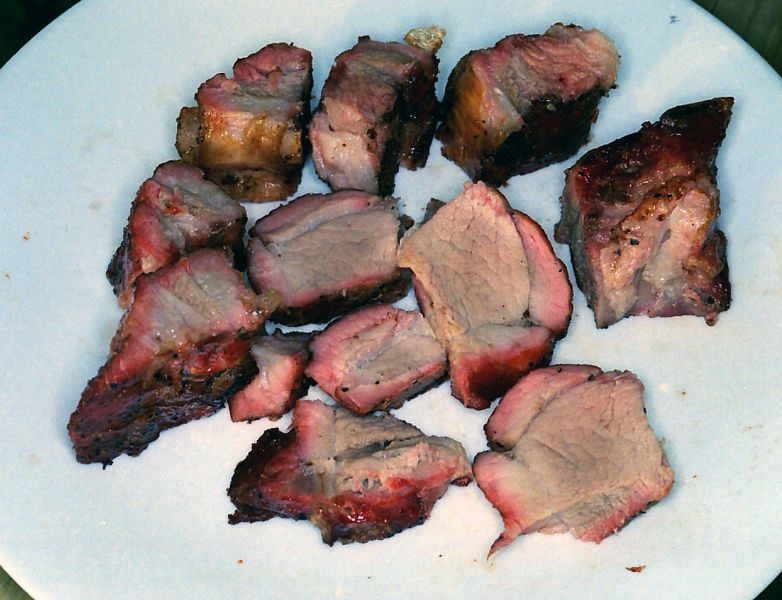 Wisconsin Brewing Company's a relative newcomer, at least to the bottled microbrew scene, and so far the beers I've had have been pretty good.
Big Sweet Life
is a nice maibock that has a little more body and sweetness than a typical lager, so it can pair with food as well as stand on its own. The sauce is from some guy who's been around awhile.