About a week ago I was looking for a quick weeknight meal so I stopped at a local meat market/deli shop (Jacobson Bros. for those of you in the area) and picked up 2 stuffed (1 cheese, 1 mushroom) chicken breasts and a big ol' twice-baked potato. They were already bacon-wrapped, too.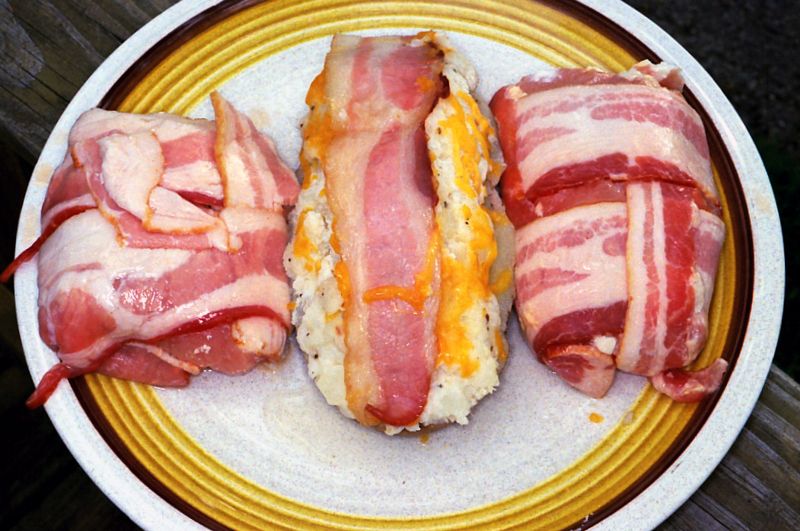 Not much to it...just put everything over an indirect fire (about 350) until it temps out OK. In fact, the directions say 350 at 1 hour will do the trick.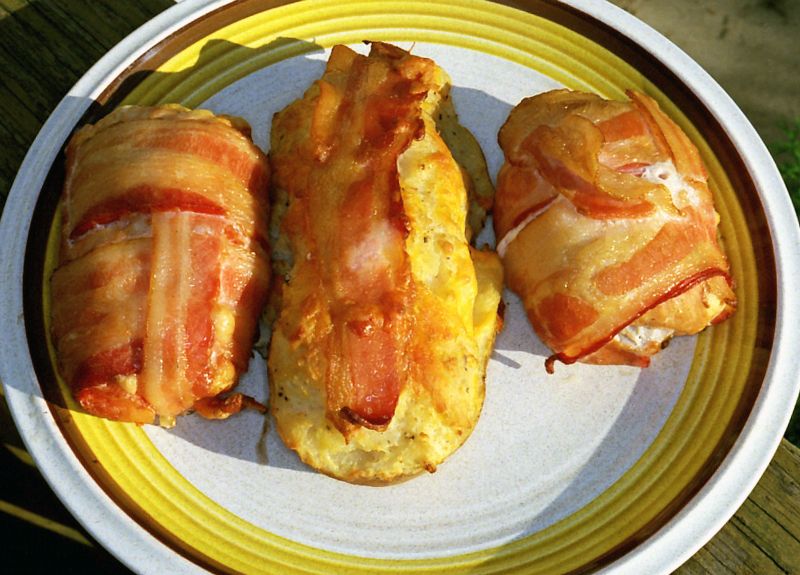 They and the potato were all pretty good and I didn't realize it until I looked at the photo, but don't those striations make you think that the breasts were tenderized prior to stuffing? I'd never thought that much about it even though I've seen it done on TV, but it does seem like a good way to even out the meat and have it still be reasonably tender and moist after cooking.