S-A-TAY-DAY...NIGHT! S-A-TAY-DAY...NIGHT! Good grief, I think I might be getting old...
Last weekend I had an itch to make some satays and decided to give them a try with some boneless short ribs.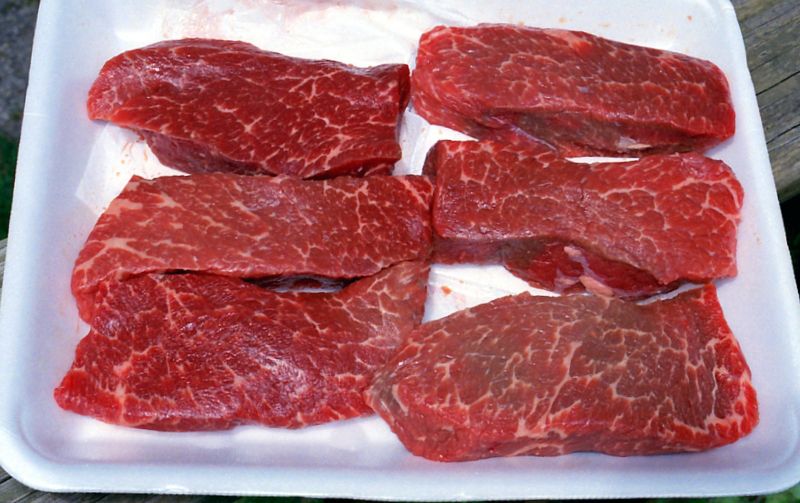 I started by chopping the garlic, scallions and ginger and then I added soy sauce, lemon juice (lime would be more appropriate but I had none), and creamy peanut butter to create a marinade.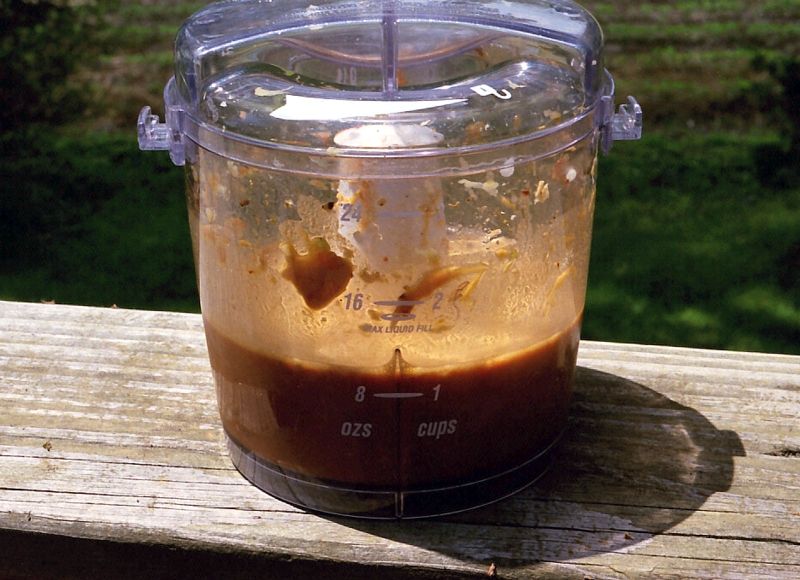 [
After they marinated about 5 hours I skewered them up. I cut the ribs horizontally so they'd be just as long but only half as thick so they wouldn't take a long time to cook.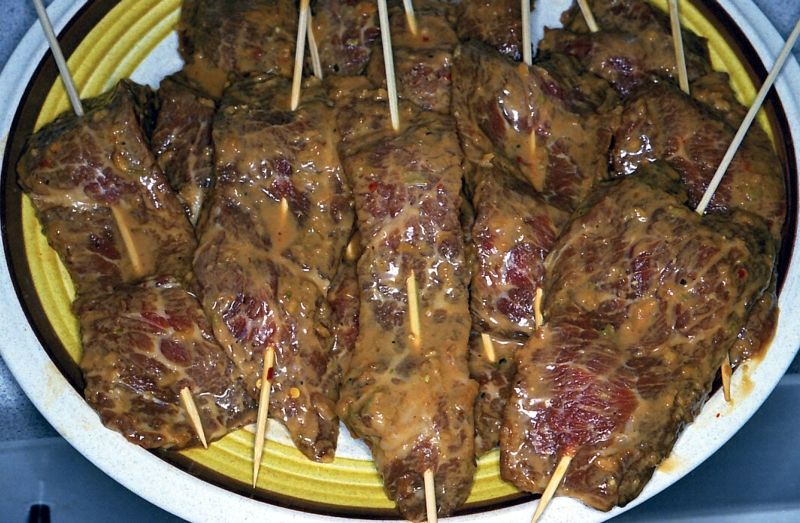 Setting a 22" grate on an 18" kettle gave me a nice flat working surface.
I suspect they were definitely thicker than traditional satays but the longer cooking time helped with the fat and connective tissue within the short ribs, and by the time they were done they were quite fragrant and tasty. This was the first time I'd used peanut butter as an ingredient and it really helped add an authentic Asian flavor...well, at least compared to the restaurants around here.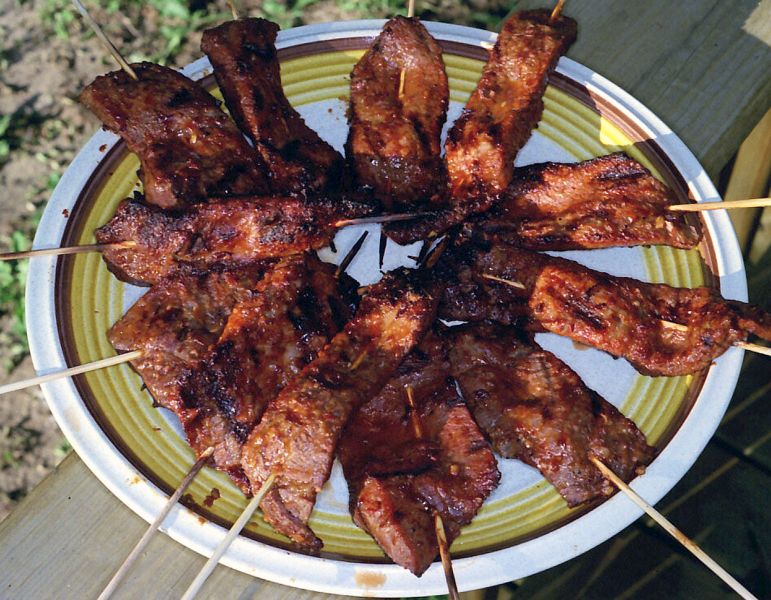 Gonna keep on grillin' over open coals, on Satayday night, Satayday night,
Eat up all the short ribs 'fore they get too cold, on Satayday night, Satayday night.
I-I-I-I just can't wait,
I-I-I-I need a plate...