The first Philadelphia sandwich non-residents think of is usually the cheesesteak, but because The Interwebs expose all secrets apparently there a roast pork sandwich that the locals appreciate just as much. Last weekend I found a pork loin roast on sale so I grabbed it and decided to put together my version of Philly roast pork (that sounds like an America's Test Kitchen promo).
I seasoned it all over with Weber Steak and Chop seasoning.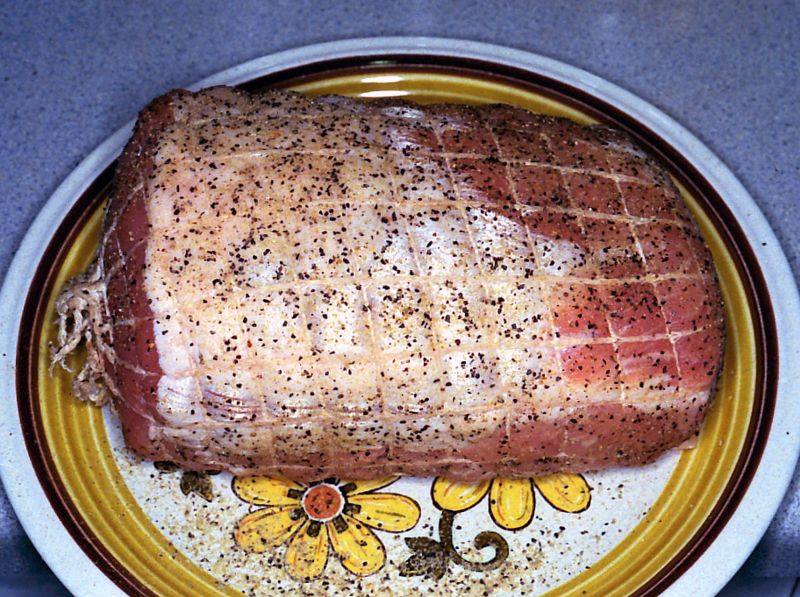 Any excuse to use the rotisserie, right?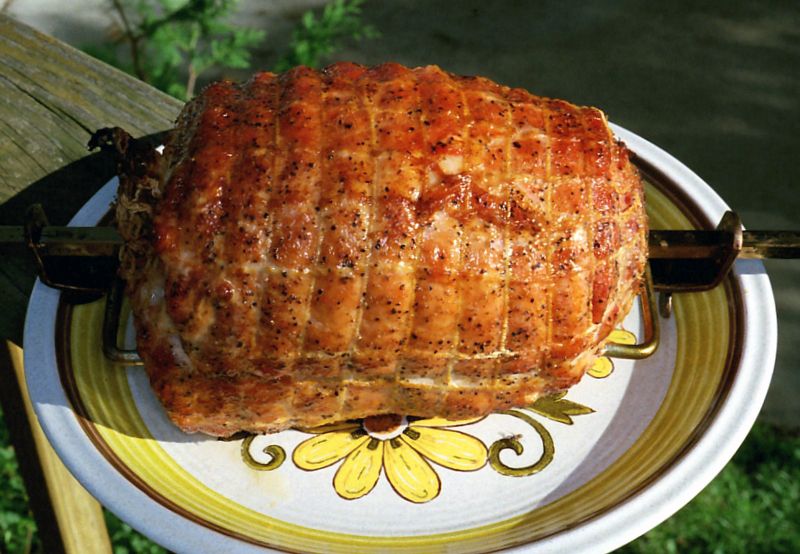 I used sesame-seeded sub rolls from the local grocery store, home-shredded provolone cheese, and a 50/50 mix of beef and chicken broths to approximate pork broth. The authentic version includes broccoli rabe but I couldn't find any at the store...but that didn't bother me too much. Less veg means more room for meat and cheese.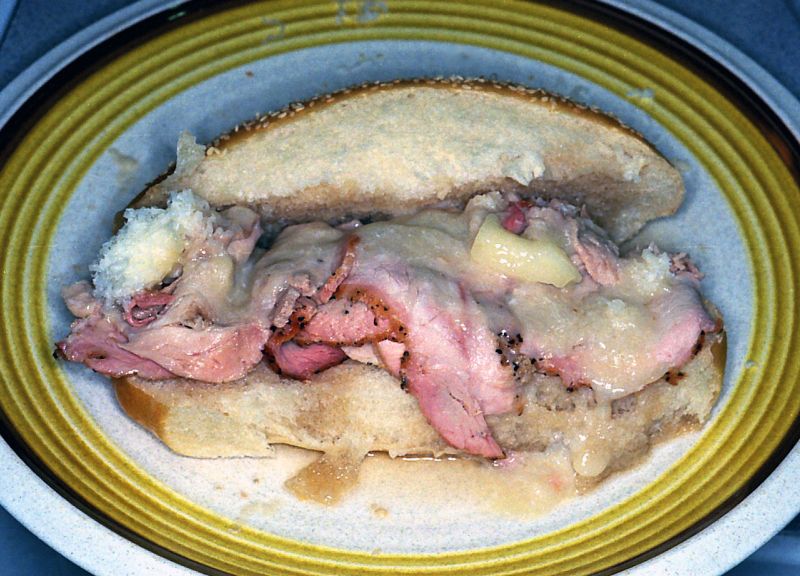 Winner winner sandwich dinner! As you can see I like my dip-style sandwiches on the wet side and this one was really good, with flavors from the seasoning, cheese, and broth. And because of the size of the roast I had enough leftovers for several lunches, and with one I substituted Swiss cheese for a different but equally good taste. Frankly, the next time I grill a Baltimore pit beef I just might serve it French-dip style as well.