Friday after work I took out my old sauce stained, dog eared copy of Steven's BBQ Sauces and Rubs - I think this was my first of his BBQ books. It brought back so many fond memories of discovery when everything was new. Years (and many Raichlen books) later I'm still at hard it and everything still seems new, but in an even better different way. So I was thumbing through it and remembered how awesome his Pastrami cure was. So I picked up a nice big Turkey Breast and went to work.
Turkey Pastrami, ready to cure overnight in the fridge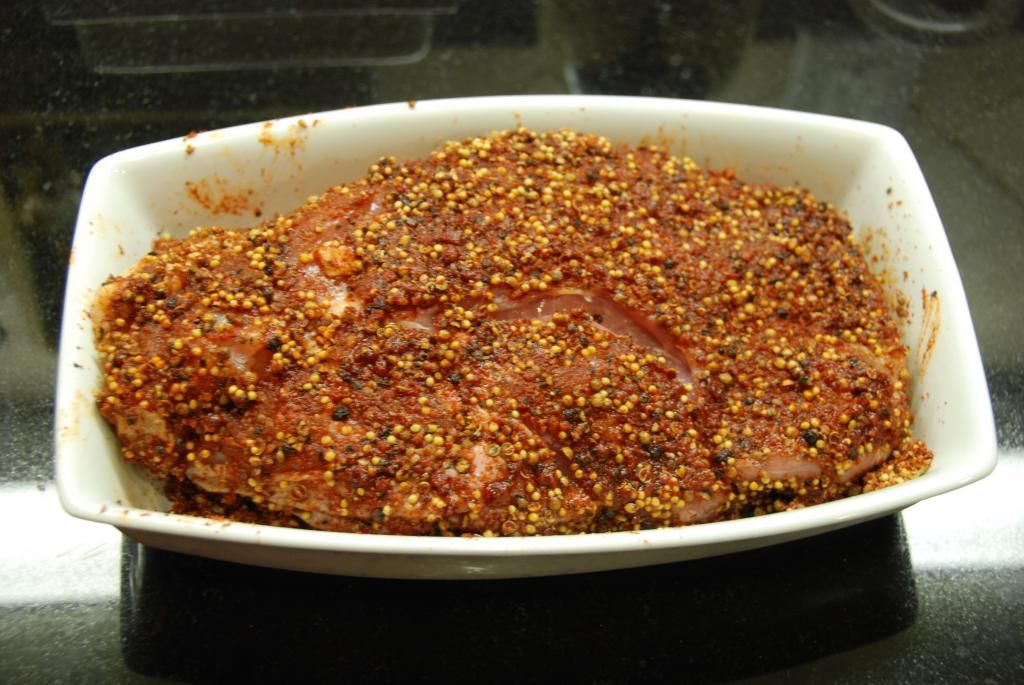 Saturday morning, I smoked it over alder wood to about 180. And sliced it with a deli slicer. That should hold me for this weeks sandwiches. The taste was out of this world. I may never buy cold cuts again.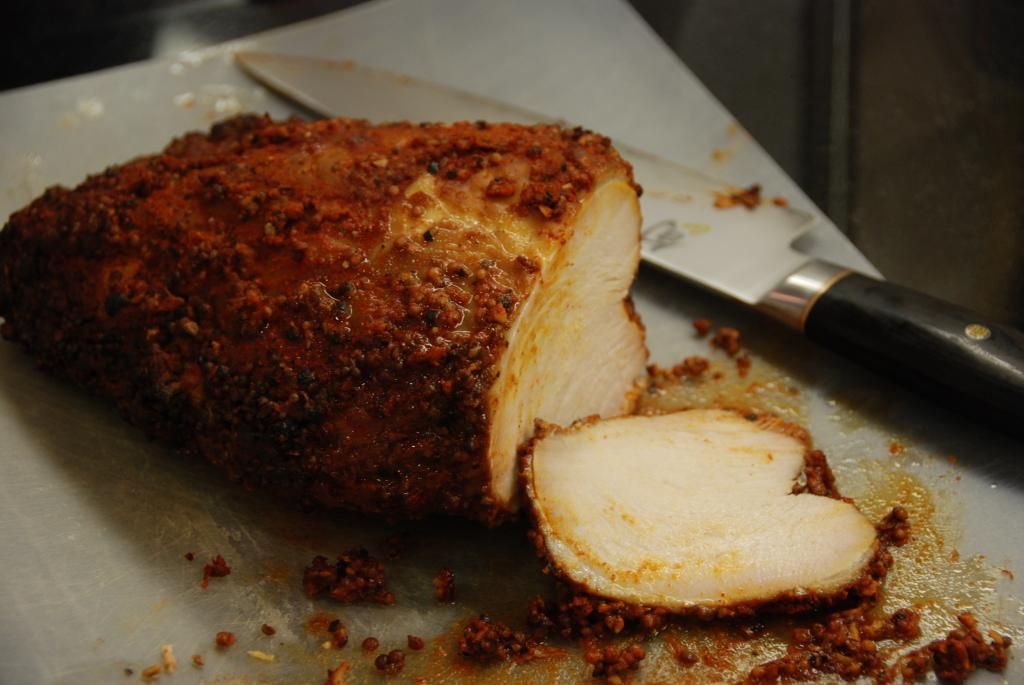 But wait, there's more! After I sliced it and put it away, my wife smelled all that nice smoke and says "We should BBQ tonight". Needless to say, that was music to my ears. Out came the book again and I looked up the fresh herb Tuscan Rub. I smeared it all over a tri tip and fired up the grill. Since I had that big old grill going, I figured I'd throw some peppers on there and grill a couple ears of corn. I vacuum packed the peppers and put them in the freezer (they freeze well and they are there when I need them). We feasted al fresco on that tri tip, corn and a green salad with two nice glasses of Malbec. Summer has officialy arrived at my house!