For Father's Day my kids gave me one of those presses for making stuffed burgers so I put it to use not too long ago. The directions call for putting 8 oz. of ground beef in the press and then using 4 oz. for the cap, but my beef comes in 1-pound tubes so I made a pair of 8 oz. shells after salting the meat.
I made the mushroom stuffing backwards: instead of chopping the mushrooms and then browning them I browned them and a little garlic first so they wouldn't cook down to nothing and then ran them through the food processor.
Will there be cheese? Of course there will be cheese!
In this case it was provolone and Colby-jack cut into small cubes.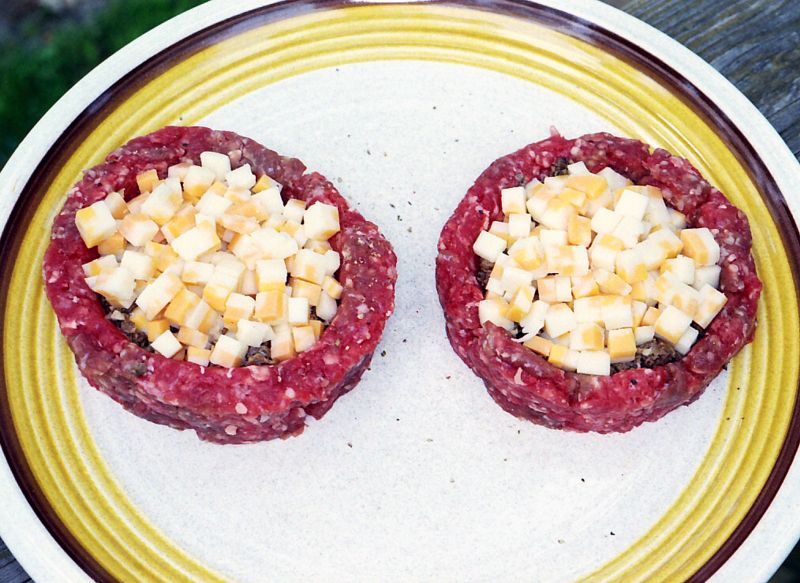 Then I put the 2 halves together and added a bacon wrap to help seal the seam.
Uh-oh...cheese blowout! Fortunately that was the only breach and not all that much was lost. Plus it gave me a little advance tasting opportunity.
Anyone want to guess what might be inside?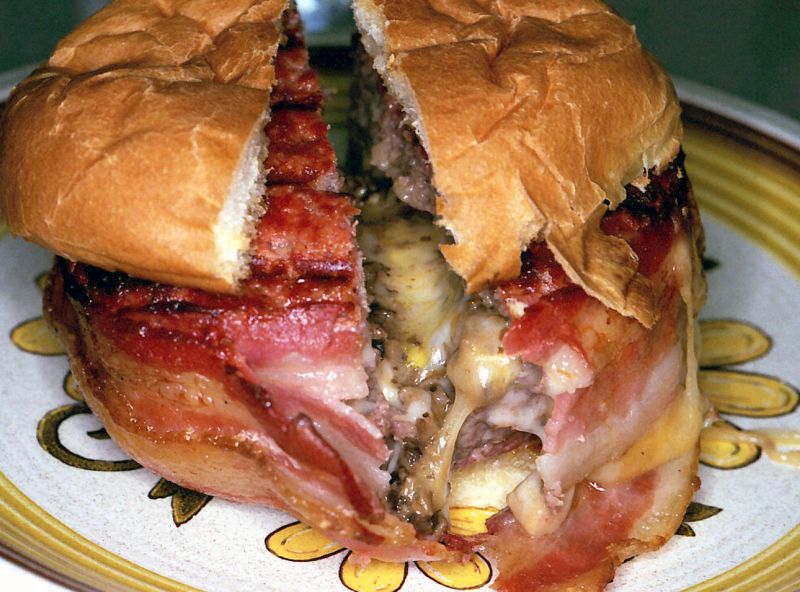 Was your guess correct?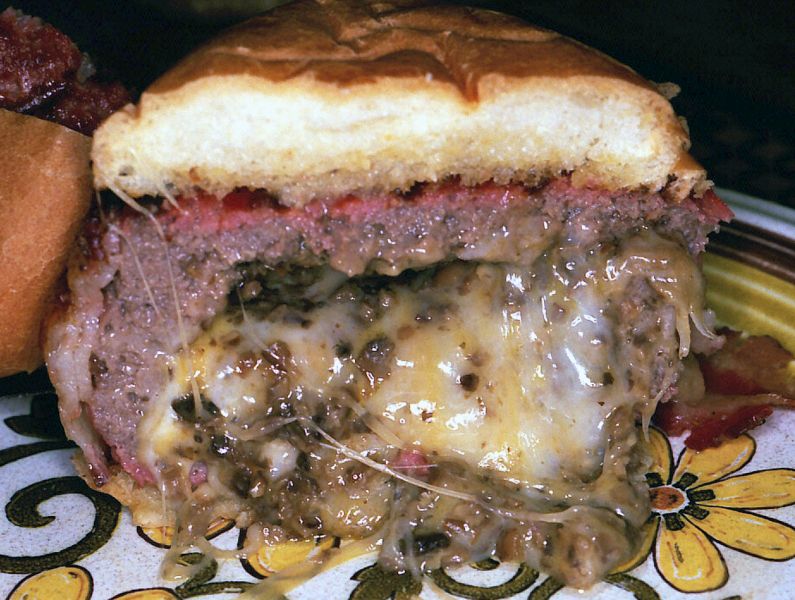 This was by far the best stuffed burger I've made. The pockets created by the press allowed for plenty of filling and we actually set the burger halves on edge so that all the cheese and mushrooms wouldn't run out onto the plate.