"Cousin Dave's Chocolate Chipotle Ribs", to be precise. The recipe's in "Ribs Ribs Outrageous Ribs" (sometimes referred to as "Raichlen on Ribs") and on the Primal Grill website.
After reading the recipe I honestly didn't have much interest in trying it. Chocolate and brown sugar? Surely those ingredients must produce a sweet rib...something that doesn't interest me
at all
.
But then I happened to catch the episode of Primal Grill where Steven makes the ribs, and they didn't look that bad. So feeling somewhat daring I decided to give them a shot this past weekend.
I chose a rack of back ribs a little over 2-1/2 pounds and cut it into 3 pieces.
The minimum marinating time is 4 hours so I gave them 6.
I cooked them with hickory, oak, and briquettes on my Weber kettle at around 325-350 until the meat pulled back and they were dark and smokey. The recipe calls for 3 to 6 chipotles and originally I was going to use 2, but they looked so small and harmless that I thought another 2 would be fine, even though my wife has no tolerance for spicy food. This is known as a "mistake".
They definitely had some noticeable heat and while she liked the tenderness of the meat the bark was way too hot for her.
I have to admit that I was pleasantly surprised. The ribs had a dark, earthy, smokey flavor and I couldn't taste any obvious chocolate or brown sugar flavors, which made me happy. The results are quite different from what one might expect from reading the recipe.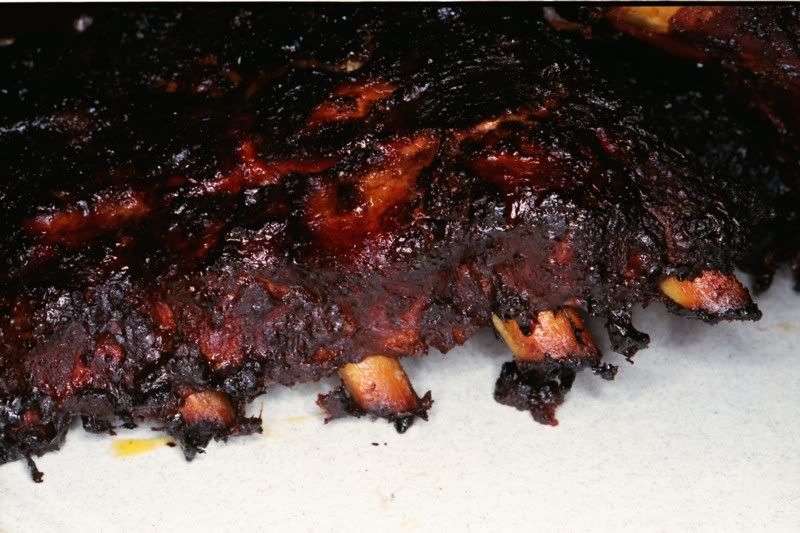 The one thing the recipe doesn't tell you is that Cousin Dave won't be coming by to help clean up!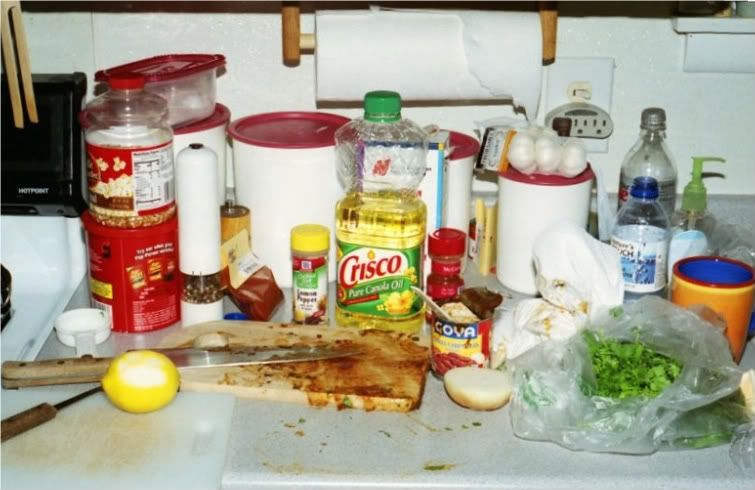 Since I knew the ribs might not appeal to everyone I grilled a small salmon fillet as an alternative. I don't have a lot of experience grilling fish and I thought I overcooked it just a touch, but those who ate it said it was fine. Works for me.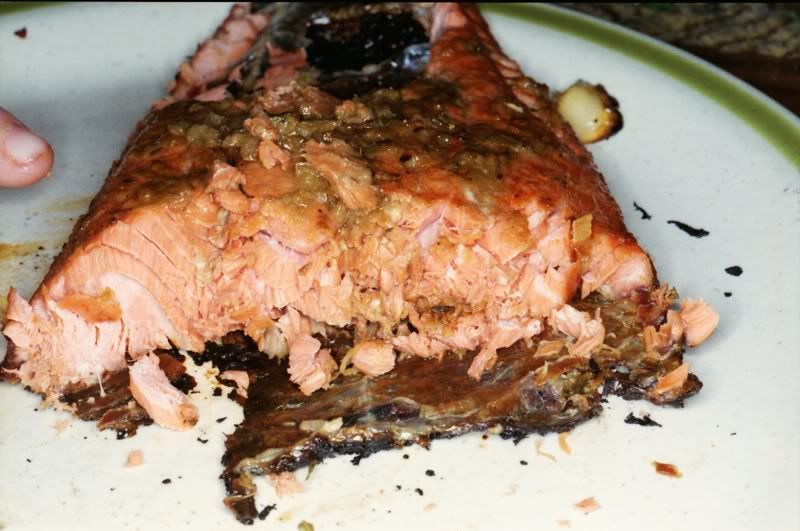 Brad