A couple of weeks ago I was passing through the small town of Olin, Iowa when
Ol'Town Eats
caught my eye. At first I was going to pass it by as I'd eaten lunch shortly before but when I spotted the smokers I went back around the block and stopped in.
The restaurant sells other items besides barbecue but was there any doubt about what I would order? Of course not.
Even though they were open the dining room was dark and empty (possibly because 1:30pm is after lunch and well before dinner) so I got my sandwich to go, which worked out well because there's a little park just down the street and I was able to sit at a picnic table to eat and relax for a bit.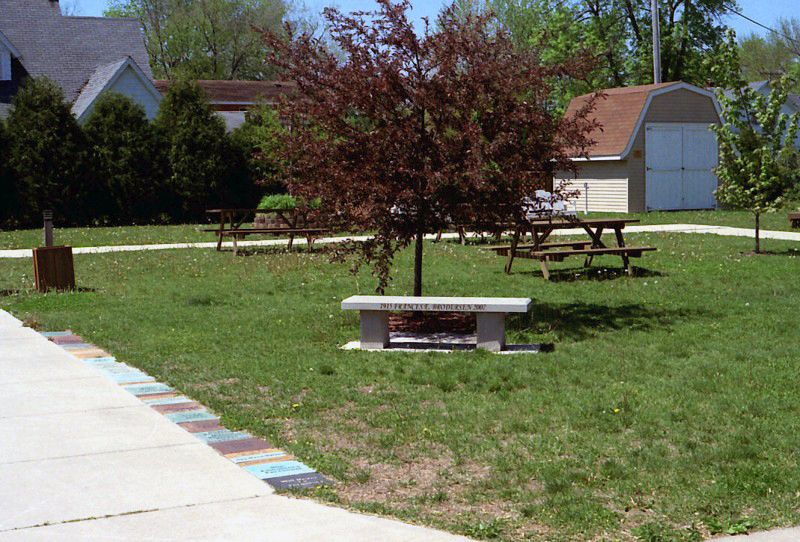 And the sandwich was pretty good, too! It had a fair amount of smoke, the sauce wasn't too sweet, and while the slice of smoked provolone isn't traditional it was a nice complement to the meat.
Brad