While it's not a barbecue restaurant,
Bombfire Pizza
in
Sabula, Iowa
has a hand-built wood-burning oven so I thought I'd post about it.
A couple of weekends ago we made a trip to Iowa for a friend's birthday and on the way home Sunday we stopped at Bombfire. I discovered it online early last year and had been trying to plan a visit without actually making a special trip. It's in what used to be a general store years ago.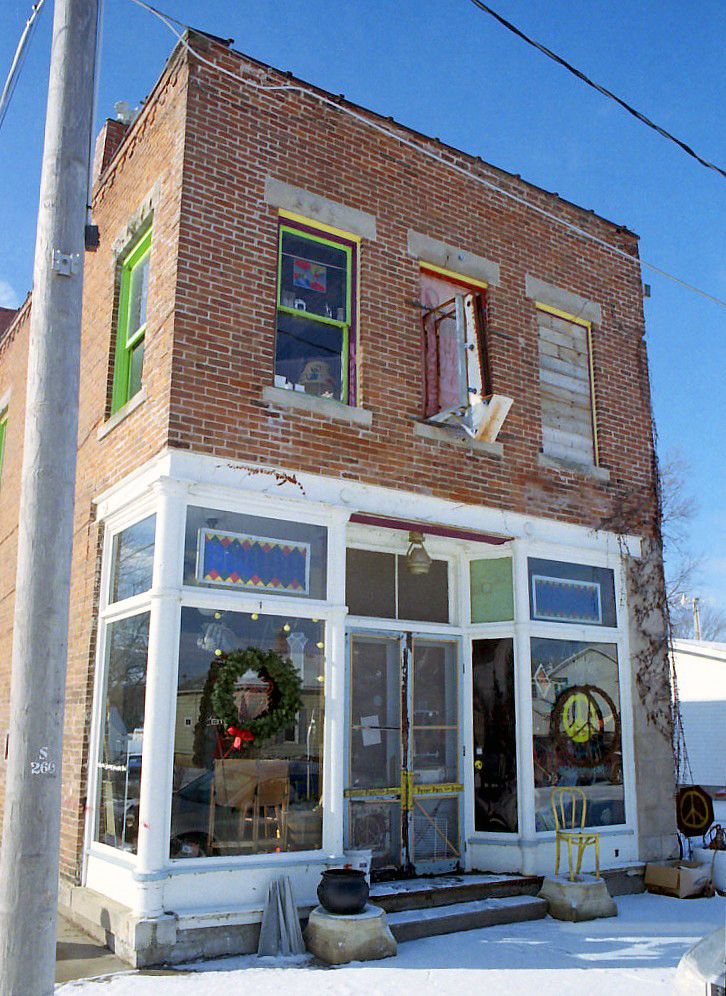 The menus and newspaper clippings are housed in recycled album covers - an interesting touch!
The pizza was quite good; ours came with sausage, portobellos, and black olives. The edges were nice and crispy and the crust was softer in the center because of the cheese, and if (when?) I return (a summer trip via the
Great River Road
would be fun) I'll request that my pizza be kept in the oven longer in order to get a little brown on the cheese even if it means sacrificing the edges a little bit.
Now as far as Bombfire itself goes, it's without a doubt the most funky, off-the-wall place I've ever been in. It would be tough to do it justice using just words, so check out the video (about 10 minutes long) on the website and these photos.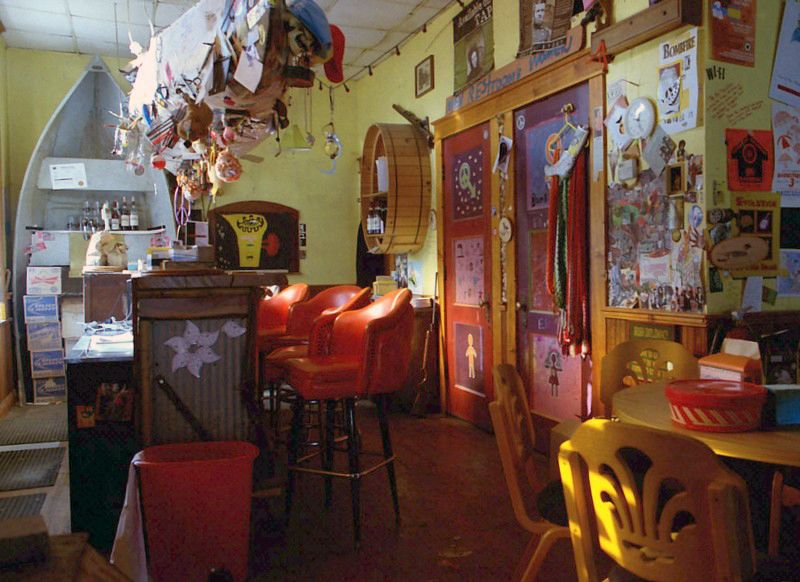 Yes, that woodstove and box fan are the heating system.
"If a man does not keep pace with his companions, perhaps it is because he hears a different drummer. Let him step to the music which he hears, however measured or far away." is a famous quote of Henry David Thoreau and I think it's extremely relevant when it comes to Bombfire. And as owner Tom Holman says, "I used to be weird. Now I'm eclectic."