Got to cue another meatloaf on Sunday, and this one I opted to go German style. I was most looking forward to trying out a mustard that was new to me (which I posted in Qjuju's mustard thread), and duplicate here. It is French's Horseradish Mustard. All thumbs up by the way for me.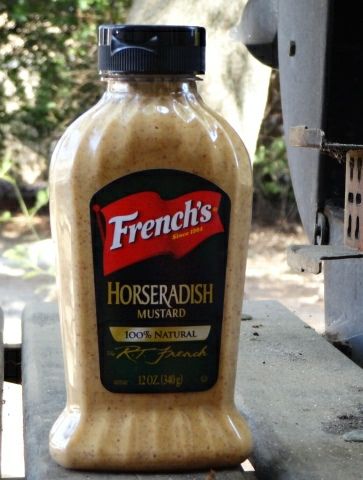 Some of the ingredients that went into this loaf include ground pork, chopped onion, lotsa sauerkraut, beef knockwurst (yes indeed), Bavarian rye breadcrumbs, caraway seeds, celery seed, Worcestershire, eggs, black pepper, etc. Took it to the pit to go indirect under the nuance of mesquite smoke.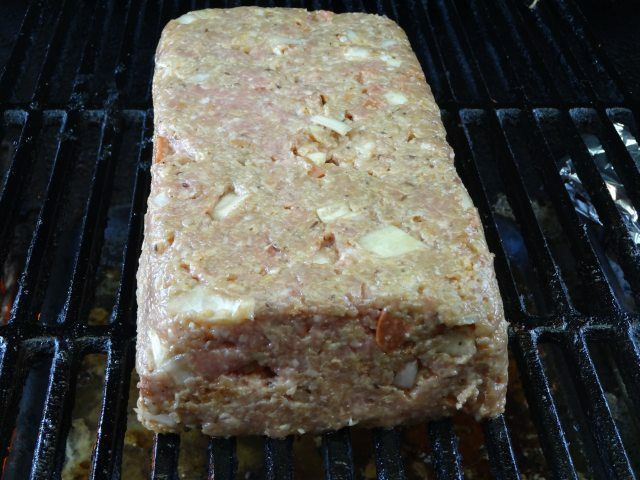 And here is the finished creature: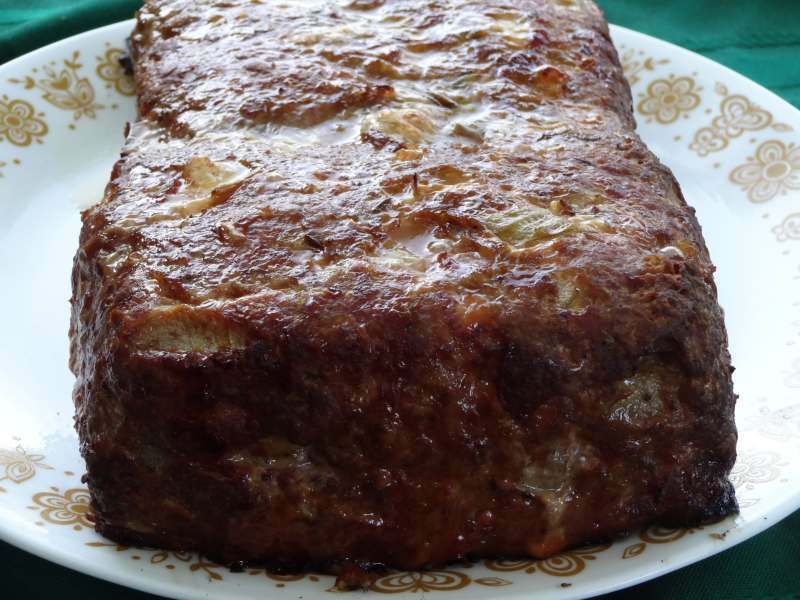 And here she be plated with my ham colored parboiled potatoes and brussels sprouts, with that mustard for dippin'.
A little bit closer look...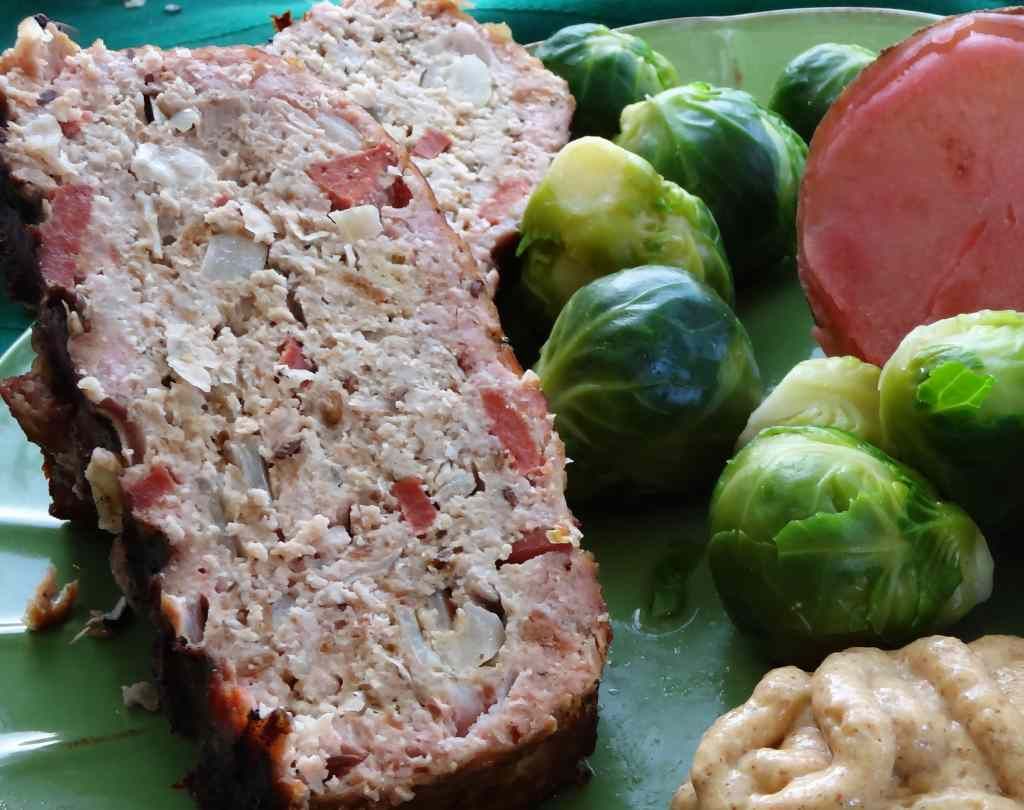 And..., we must not forget the leftover sammich I made with the mustard again, of coarse, but piling on the Monterrey Pepper Jack cheese, sliced tomatoes, and more sauerkraut, on a Bavarian rye bread.
Oh yeah, I'm ready for Octoberfest with this one!