I had to cook for just myself Saturday night so I tried to come up with something that would have a little bite, and settled on chicken legs with a marinade/paste made from German mustard, garlic, hot sauce, and red pepper flakes.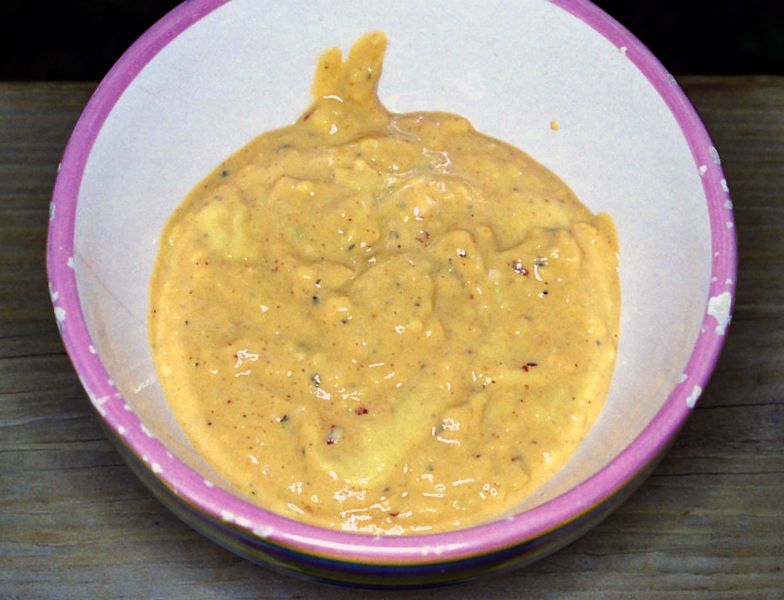 The legs marinated for 9 or 10 hours and had a nice pungent aroma. I built a hot indirect fire and added some pieces of an old hickory log for smoke.
The end result was pretty good for something that I basically threw together without much regard for measurements. There was definitely some heat and garlic flavor, and even though I couldn't really taste any mustard there was a pleasant vinegary tang. What I wasn't expecting was how much the skin would shrink!