Last Friday I was sitting at my desk and got a hankering for something involving noodles, meatballs, and gravy so I hunted around a bit and came up with
this recipe
from
A Taste of Home
.
I started with the onion and since the goal was to grill as much as possible I gave the pieces a nice char.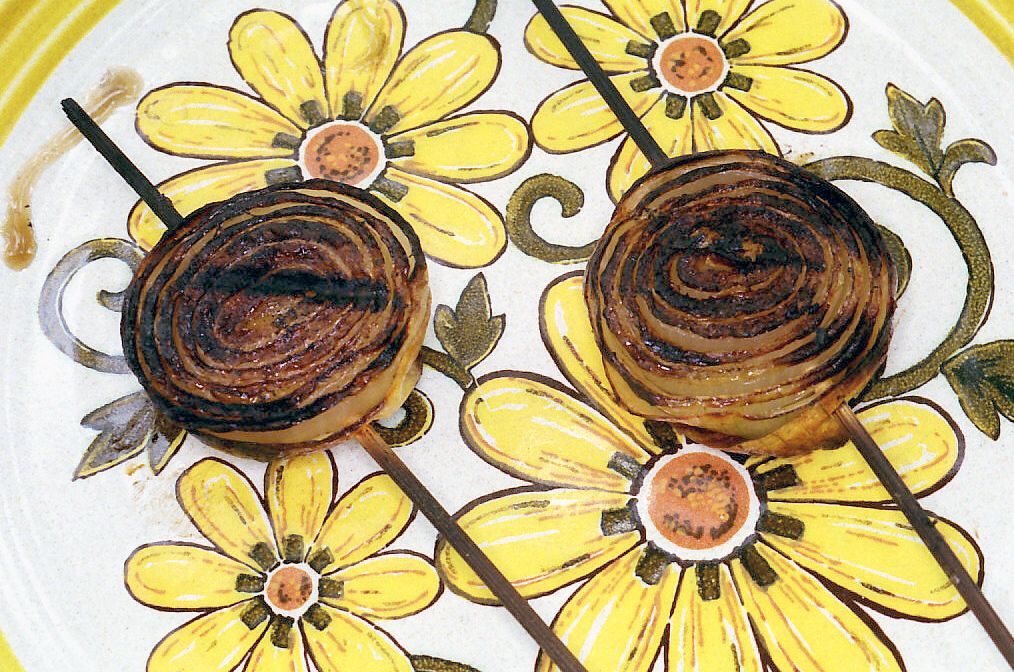 After it cooled a bit I ran it through the food processor and mixed it and the rest of the ingredients into the beef. At this point the thought occurred to me that I could save myself a little labor and make a Swedish meat
loaf
instead, but I stuck to the plan.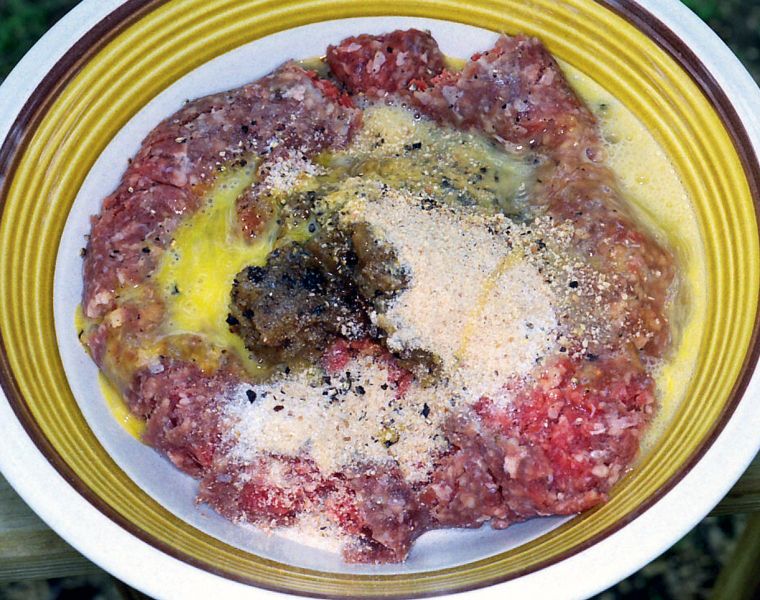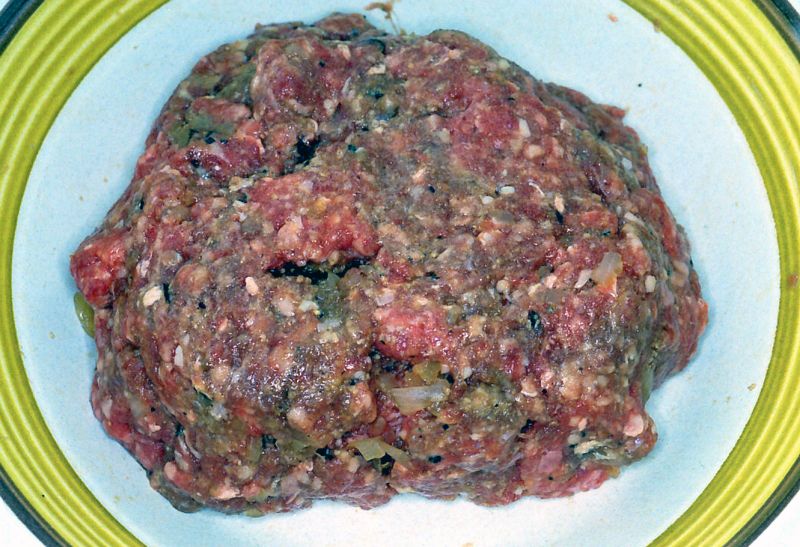 By now it was time for an early lunch since Mrs. Chicken wasn't going to be home for awhile, so I just before I made the meatballs and put them into the fridge I put a chicken leg on the grill as it seemed wasteful to light a batch of charcoal just for 1 onion. The chicken was seasoned with salt and pepper, cooked over a medium-low direct heat, and then glazed with some Stubb's for the last 10 minutes on the grill. It was very similar to the chicken my dad would grill when I was younger and was a nice, simple change of pace.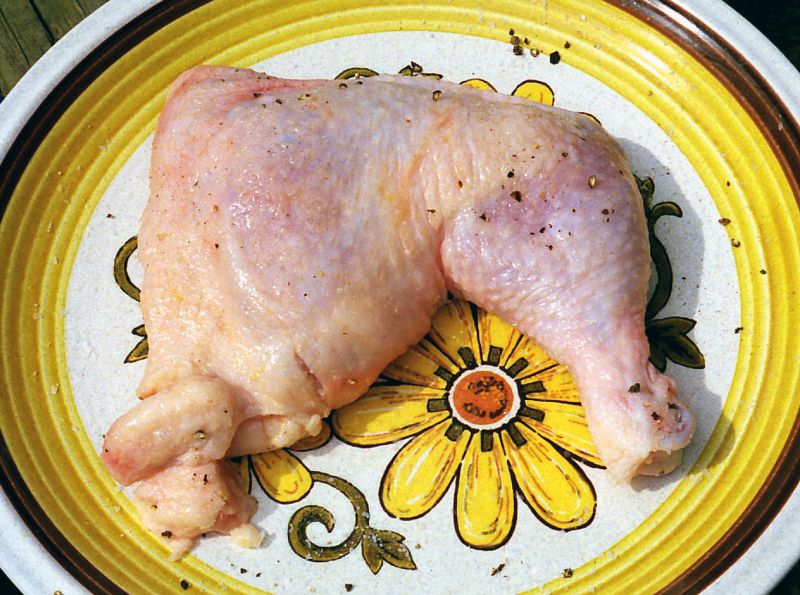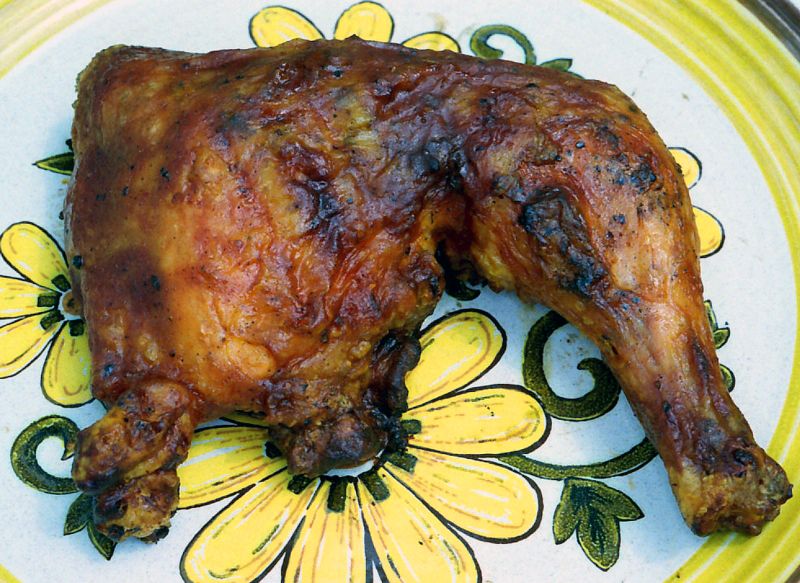 I started another batch of charcoal and added some small oak branches for smoke, and put the meatballs in an iron skillet.
While they cooked I assembled the sauce, which was added after the meatballs were done. The recipe calls for the meatballs to be removed which I did, but I didn't wipe out the pan before making the sauce because there were all kinds of good bits and some nice grease. So the sauce was probably a little more oily than it would've been but I was not about to waste that flavor!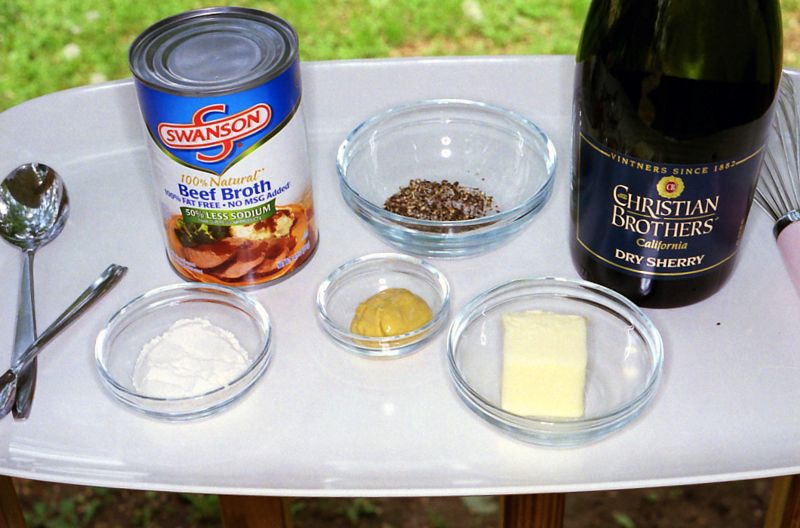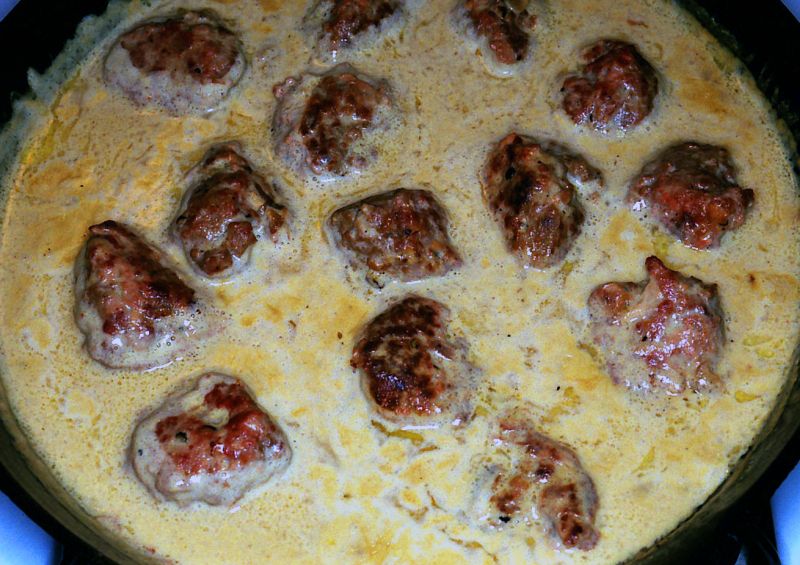 They were served over egg noodles and while I thought the smoke flavor was pretty light my wife and daughter said they could really taste it, so I must've been suffering from some "grill overexposure". We all agreed that the meatballs and sauce tasted really good, but some labor was definitely involved.