Last Saturday I found a $1.50 pork chop in the clearance bin at the grocery store so I bought it and hit it with some Weber seasoned salt.
There was also a small, already-rubbed rib section for $2.50 so I grabbed it as well.
I used hardwood briquettes alone and didn't bother with any smoke wood. The ribs grilled indirect for awhile at around 350 and when they were looking good I put the chop directly over the coals.
Mrs. Chicken had bought a big bunch of asparagus for $3 at the farmers' market so I diced half of it and added an 8-oz. package of white mushrooms that I bought on sale for 99 cents. Seasoning was simple; just olive oil, salt, and pepper.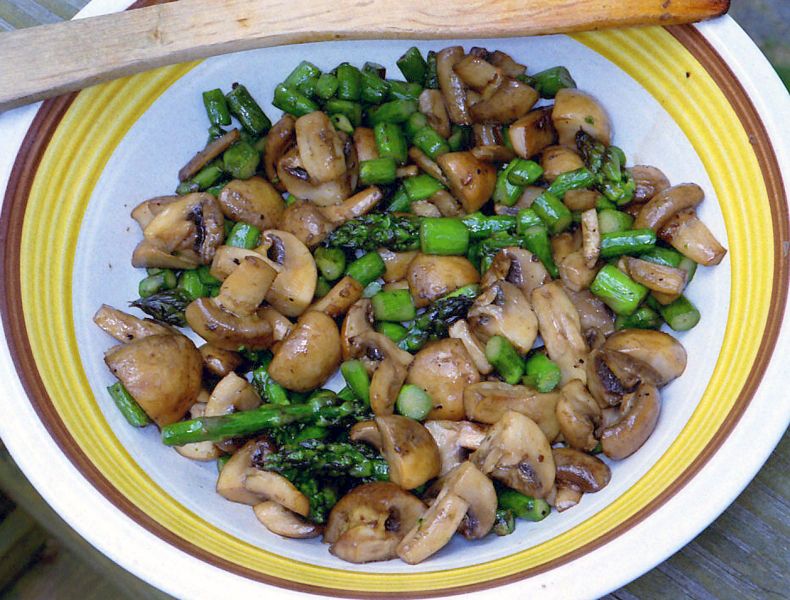 For $6.49 plus a few pennies for the salt, oil, and whatnot we ate pretty darn good!