First of all, why is it "Father's Day" and not "Fathers' Day"?
This year I picked up 3 ribeyes and we took them down to my parents' house, but only after I seasoned them the day before and let them rest overnight.
My dad's "Pro Chef" gas grill. I think the outer casting and the cart might be the only original parts left.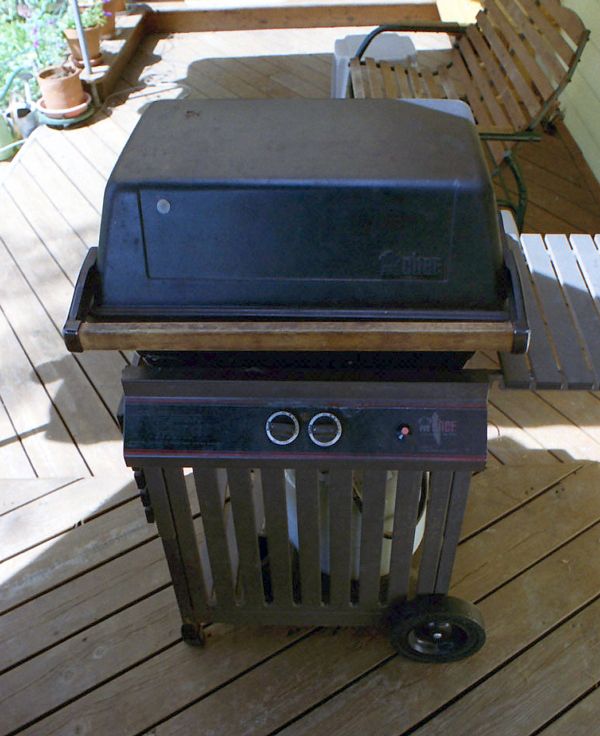 But it still puts out enough heat to do a decent job. Clockwise from bottom left: medium-well for him, medium-rare, and rare.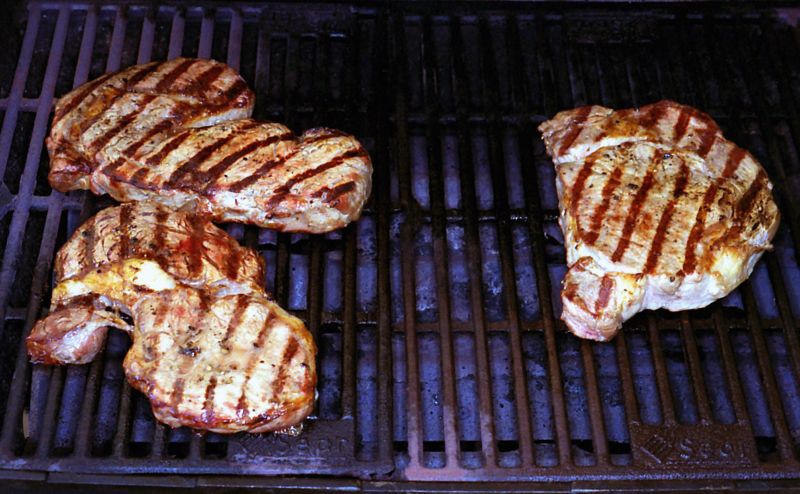 My mom has fancier plates than I do.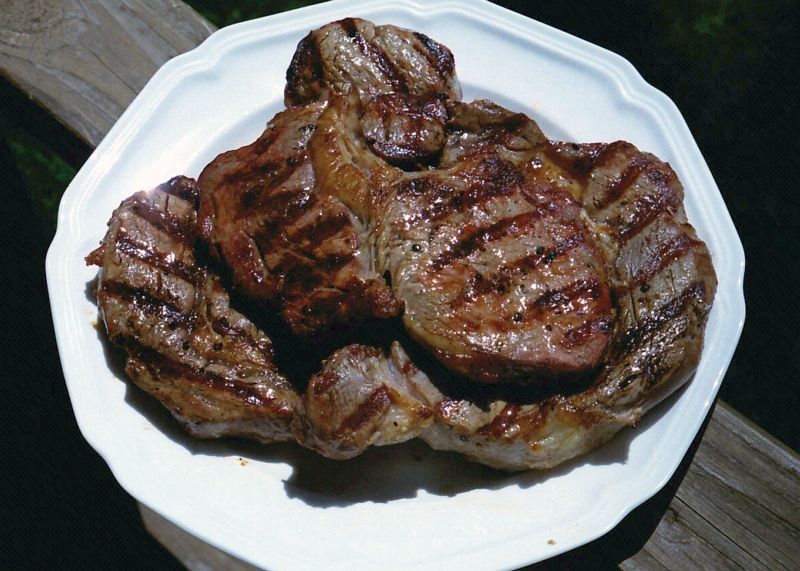 The baked beans were from a can but my mom makes her pasta salad from scratch. She even made some without icky things like cucumber and celery for me!
The weather was terrific and my brother showed up "unexpectedly" (he did appear just as the steaks hit the table), so it was kind of like a Sunday from years ago, before Mrs. Chicken and I had kids. It was definitely a good Fathers' Day!