A couple of weeks ago I asked Mrs. Chicken to pick up some pork at the famers' market so she bought a couple of chops from
Jordandal Farms
, a small producer near the Wisconsin/Illinois border (aka the "Cheddar Curtain").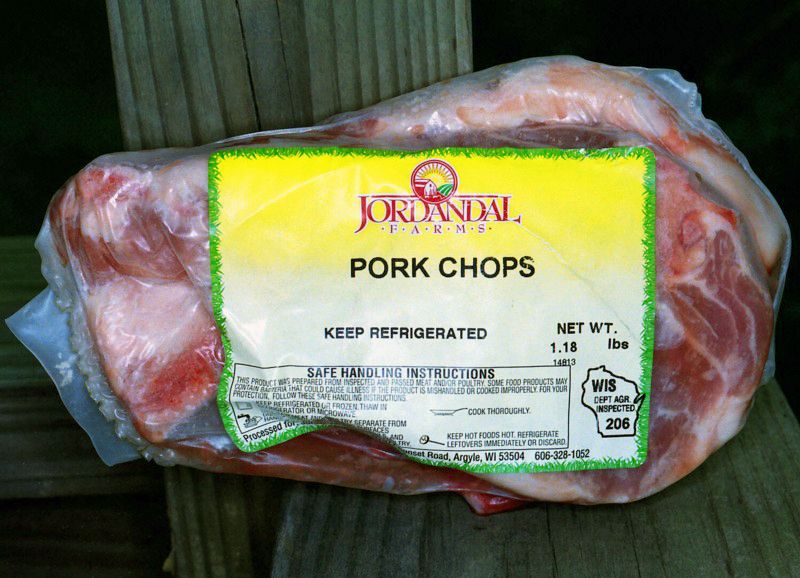 The first thing I noticed was that they had a nice color - much richer than typical supermarket chops - so all I did was season them with salt and pepper and put them in the fridge.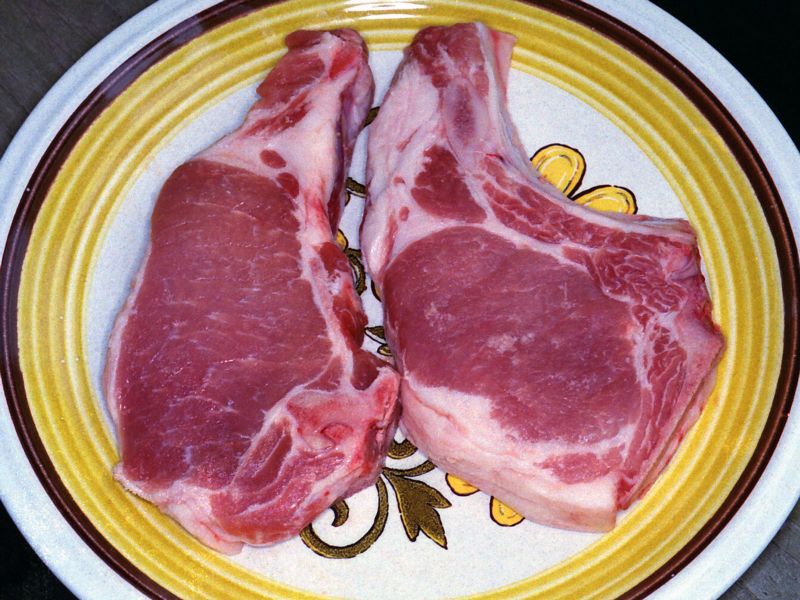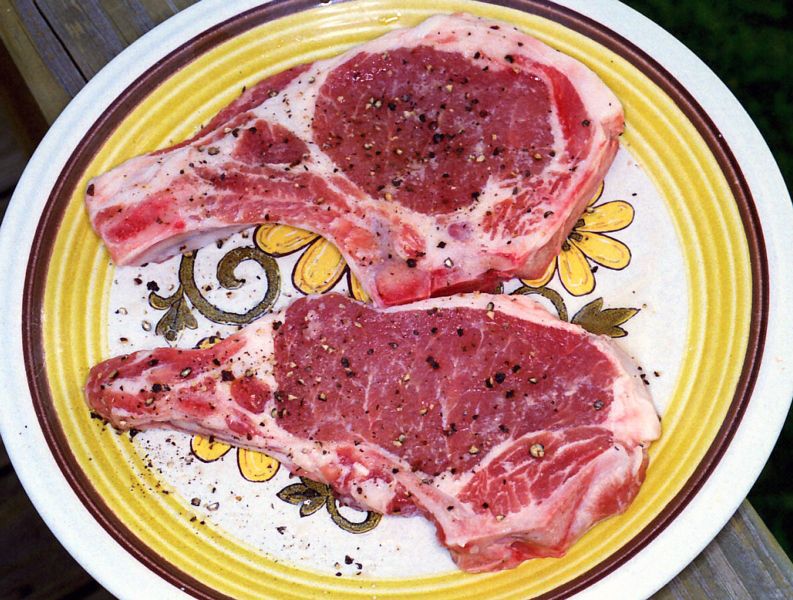 They grilled up beautifully! I didn't take any plated shots but they had a nice pink tinge in the center and the fat was absolutely delicious!
Recently I found some smoked jowl (what I've taken to calling "face bacon"
) in the store so I bought a package to go with some brussels sprouts that were seasoned with salt, pepper, and balsamic vinegar.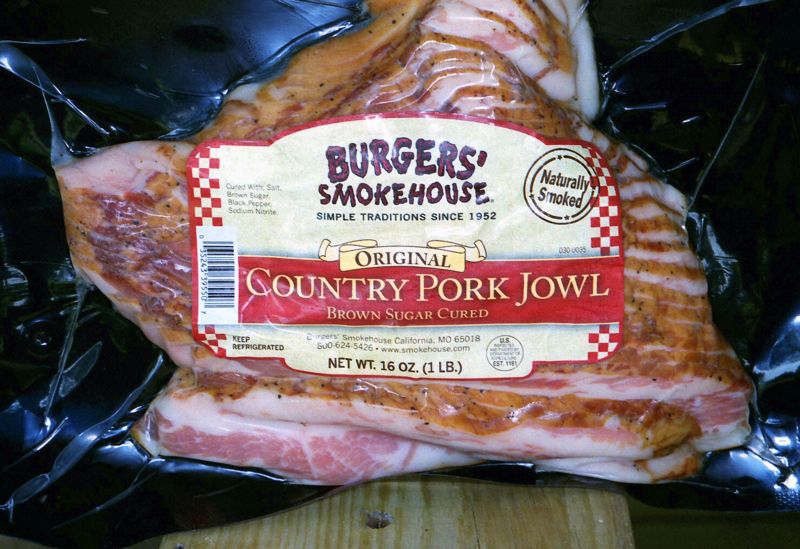 Unfortunately the sprouts didn't turn out as well as I hoped they would. They got a little too dark although I did get lucky and had hardly any bits that were actually burned, and my wife and daughter didn't care for the balsamic vinegar flavor.
And just to round out the meal I bought a package of those portobello caps stuffed with "seafood". They're easy to grill, taste OK, and I added some fresh parmesan shavings for a personal touch.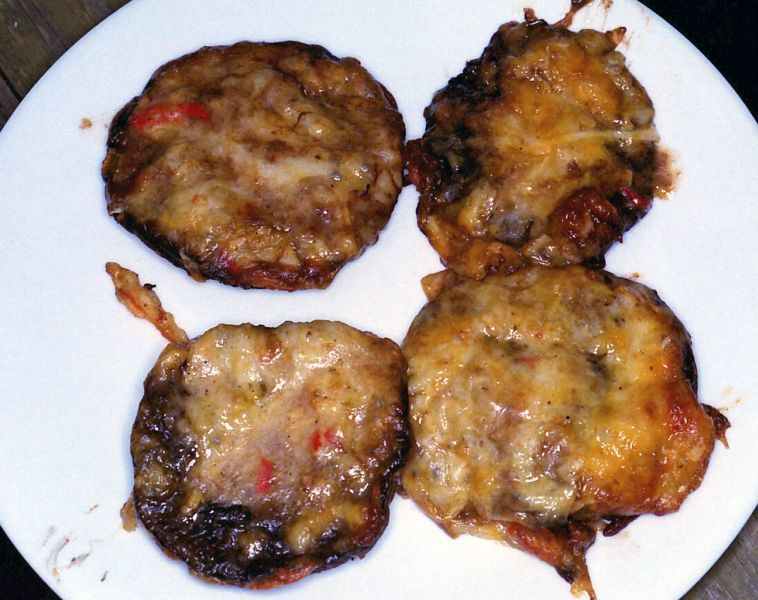 These were some of the best pork chops I've ever had. The meat had excellent flavor with just salt and pepper and I've already mentioned how much I liked the fat, so we'll definitely be eating a little more artisan/small-producer pork from time to time. As you might expect the only downside is the price, but in this case you definitely get what you pay for!