Last week
Beercuer
posted some beef shanks he'd grilled so I decided to give it a try with a couple I had in the freezer. Previously I'd only used shanks, both smoked and unsmoked, in soup.
I started by seasoning them with salt, pepper, and onion powder, and wrapping them in bacon.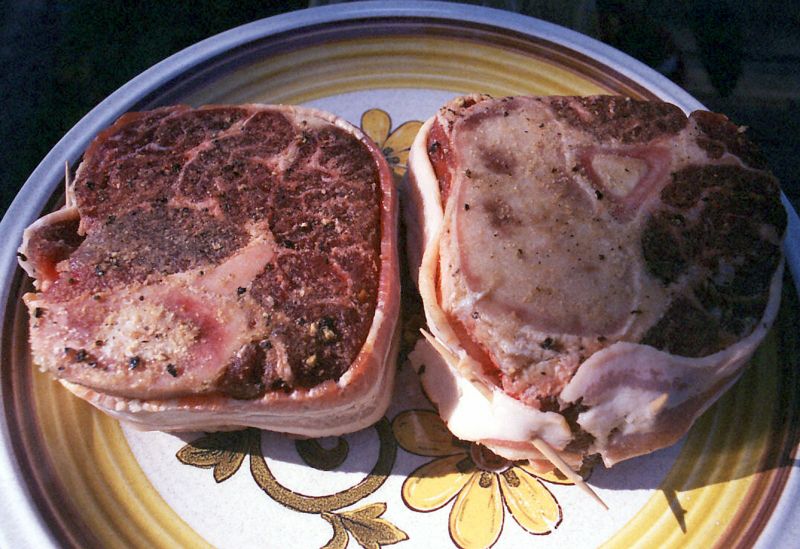 I cooked them over a direct medium charcoal fire for about 8 or 9 minutes per side with the lid closed.
Even though they cooked for a fairly long time they stayed pretty rare, and had good flavor. The meat was a bit chewy but it helped to break them down along the connective tissue lines and to remove the outer silverskin prior to grilling.