Friday night I went to the store to see what I could find. I didn't really have anything in mind, which can sometimes be costly.
I wound up buying some chicken legs, a pork sirloin roast, some hot dogs for tailgating on Saturday, and some beef ribs. And as it's Labor Day I decided to cook strictly from
BBQ USA
.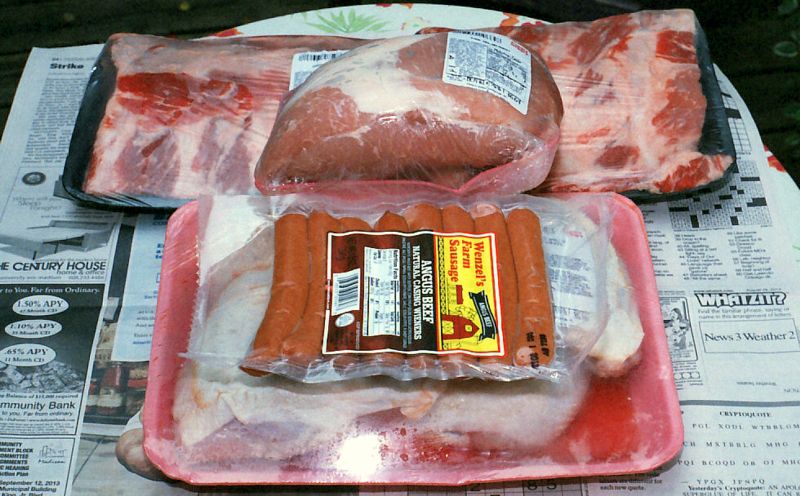 Today's lunch was
Salt & Pepper Beef Ribs
. As you might guess, preparation is pretty simple.
I used cherry for a little bit of smoke but didn't cook them "all the way", since I like beef on the rarer side. Still, there was a nice range of doneness.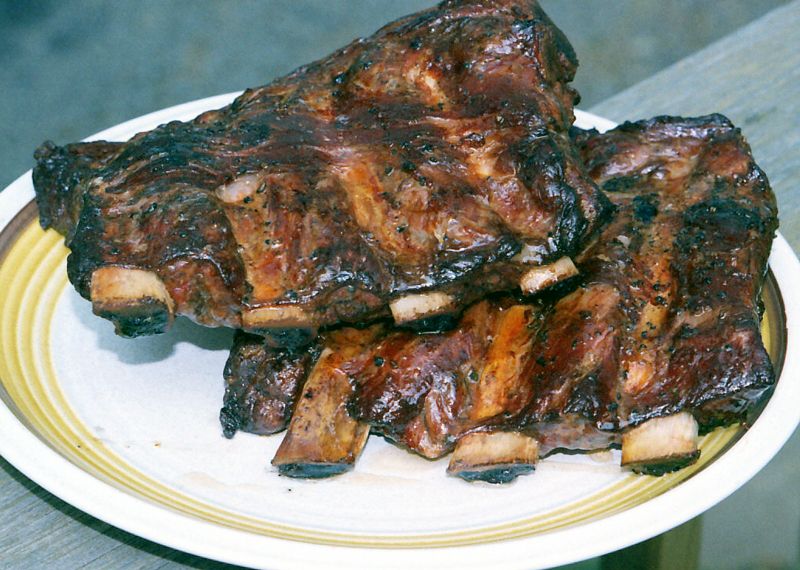 I think this pretty much sums it up. I mixed the drippings with some Head Country and wound up with a really good sauce.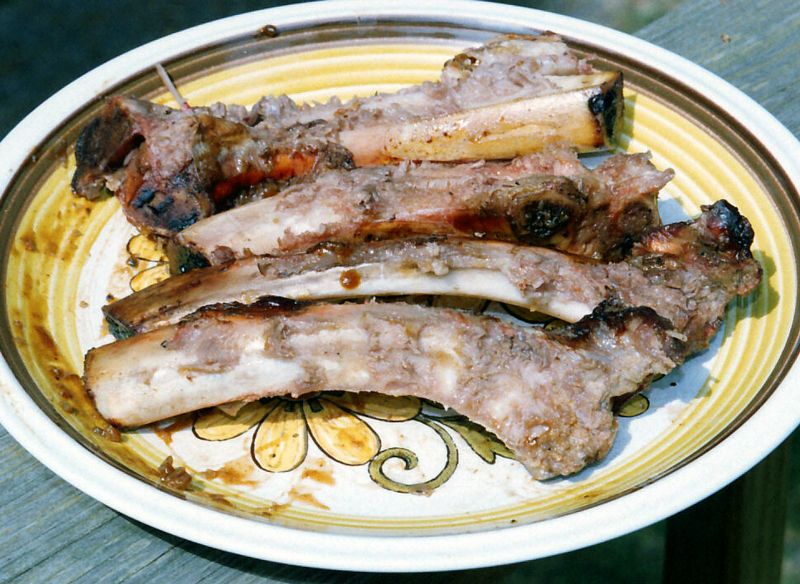 Did I mention that everyone liked them?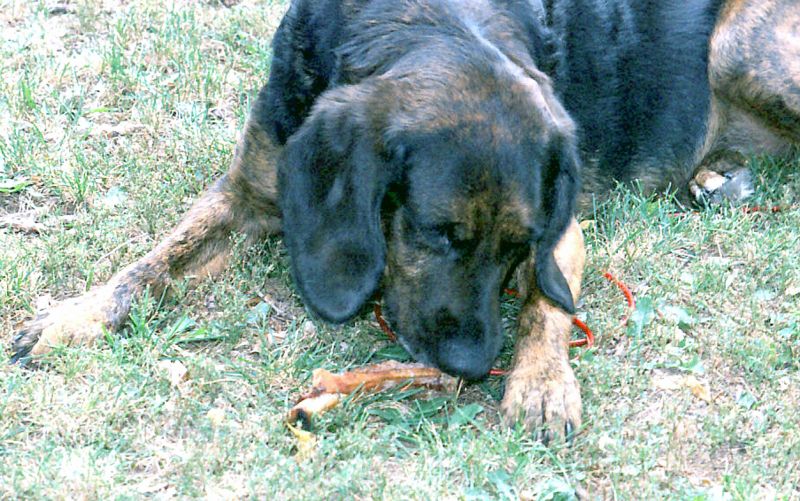 More to come...