While watching a recent episode of
America's Test Kitchen
I frantically tried to jot down the recipe for "steak with spicy chipotle rub", or something like that. I was supposed to use an inch-thick piece of sirloin but since I had a round steak about half that thick I figured it was worth a shot, so I scored the sides and gave it a light salting.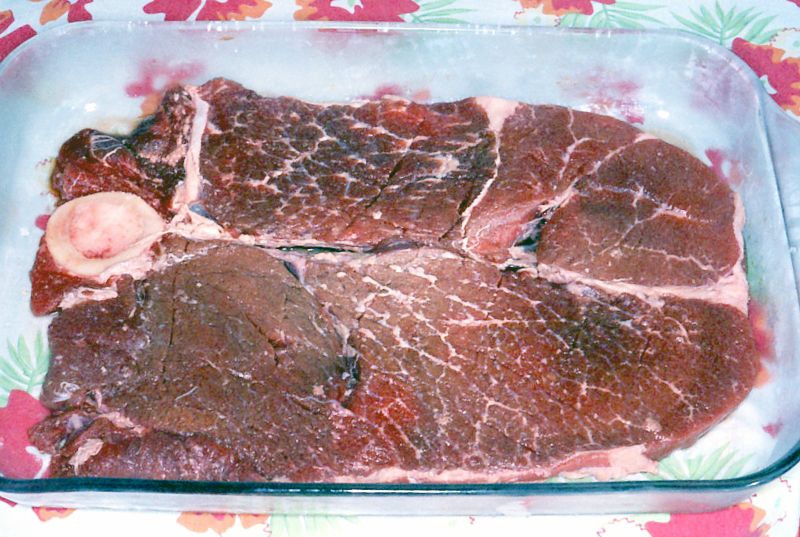 The next step was to mix together some tomato paste, soy sauce, garlic powder, and onion powder and smear it on the beef.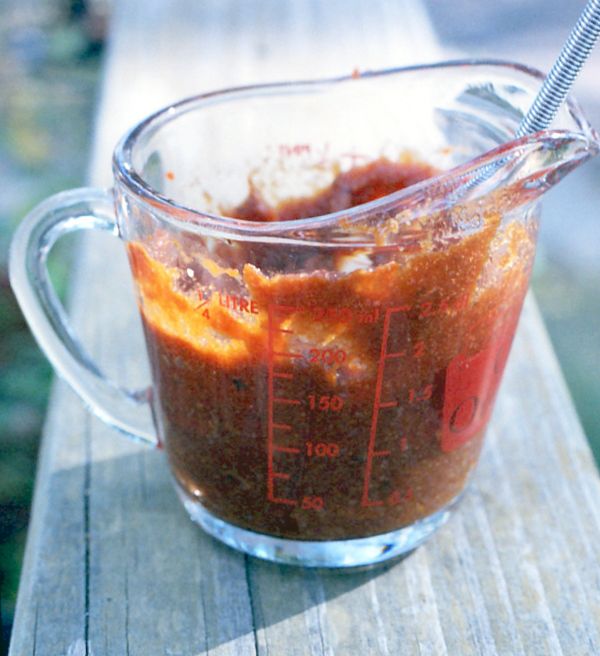 Then a spice rub went on top of the paste. The only dried chiles I could find in the store were japones, which are Japanese and similar to chiles de arbol, so I added a little ancho chile powder to the peppers and spices before toasting. In hindsight it would've been better to add the powder toward the end of the toasting process, but I wound up with a mixture that smelled strongly of cumin and had coffee-like notes. Since I don't have a mortar and pestle (molcajete) I put everything in a plastic bag and beat the bejesus out of it with a hammer.
I tried to sear the steak on both sides enough to set the spices but not overcook the meat, and it actually turned out OK. I think the japones chiles added more heat than the original recipe called for as my lips and tongue were tingling pretty good, but overall it wasn't too bad. The cumin flavor was pretty strong so if I was to make it again I might use a little less than what's called far.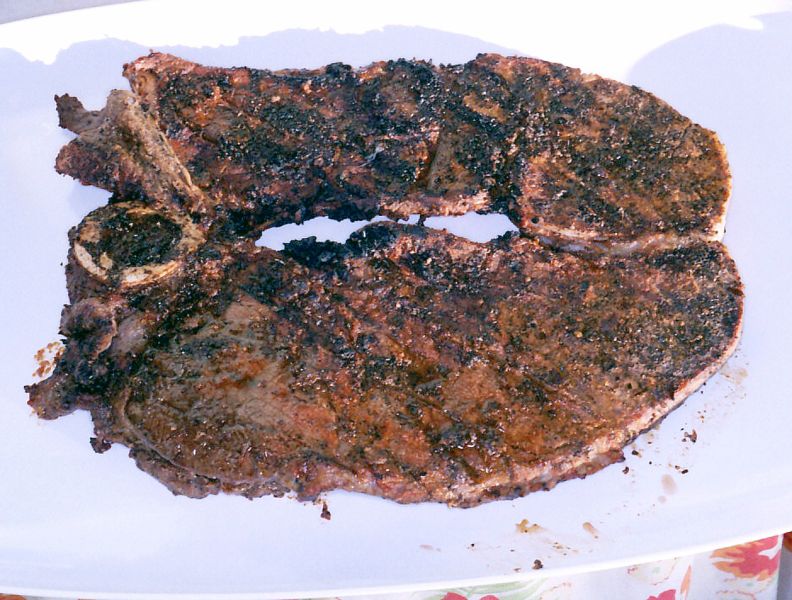 The only problem was that I wound up with a lot of leftover meat because I was cooking for one...
...so the next night I used some of it for tacos. I took 4 tortillas and topped them with steak, shredded Colby cheese, and some green taco sauce before folding them over and putting them over an indirect fire. I used a grill weight to keep everything together and get some decent grill marks.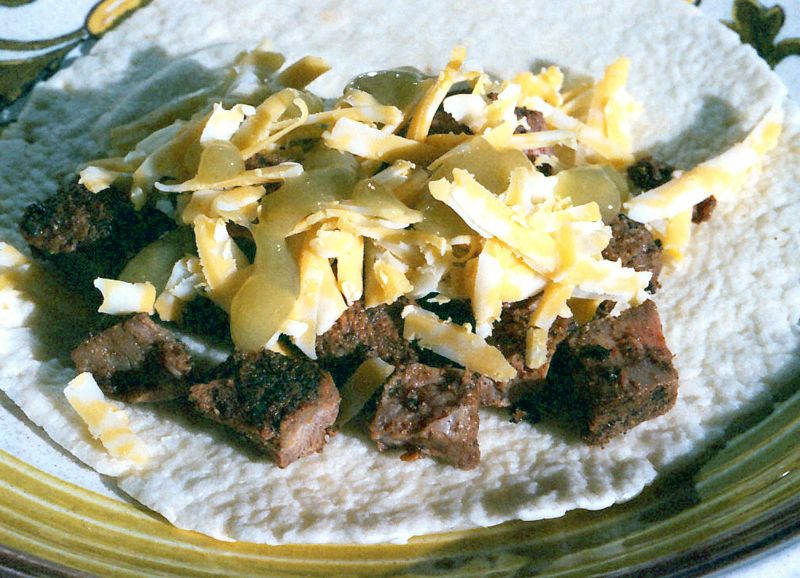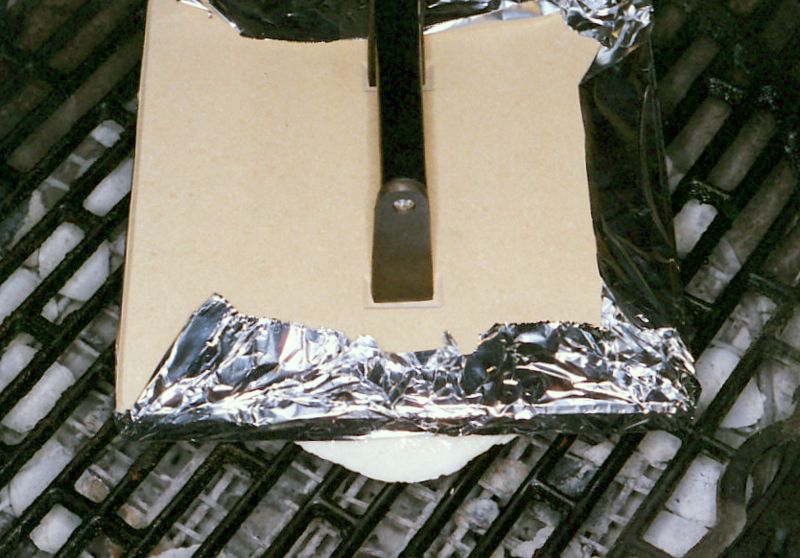 I was really happy with how the tacos/quesadillas turned out. I buttered the tortillas and I think that helped them brown a little bit, and the indirect heat allowed everything to get throughly warm without burning. The iron grate added some nice marks and the cheese did a nice job of offsetting the heat of the steak.