Haven't been posting much lately because work has been hectic and I've been having photobucket problems. Nothing would upload last week and it kept giving me an IO Error message, whatever that is. Thought I would try this moring to see if it worked and it did. Yippee!!
Not this past weekend, but the one before, I did a brisket. Tried Dr. BBQ's injection but really couldn't tell if it did anything. I couldn't taste it and I personally wasn't happy with my brisket. Seemed a bit dry. Took about 15 hours at 250.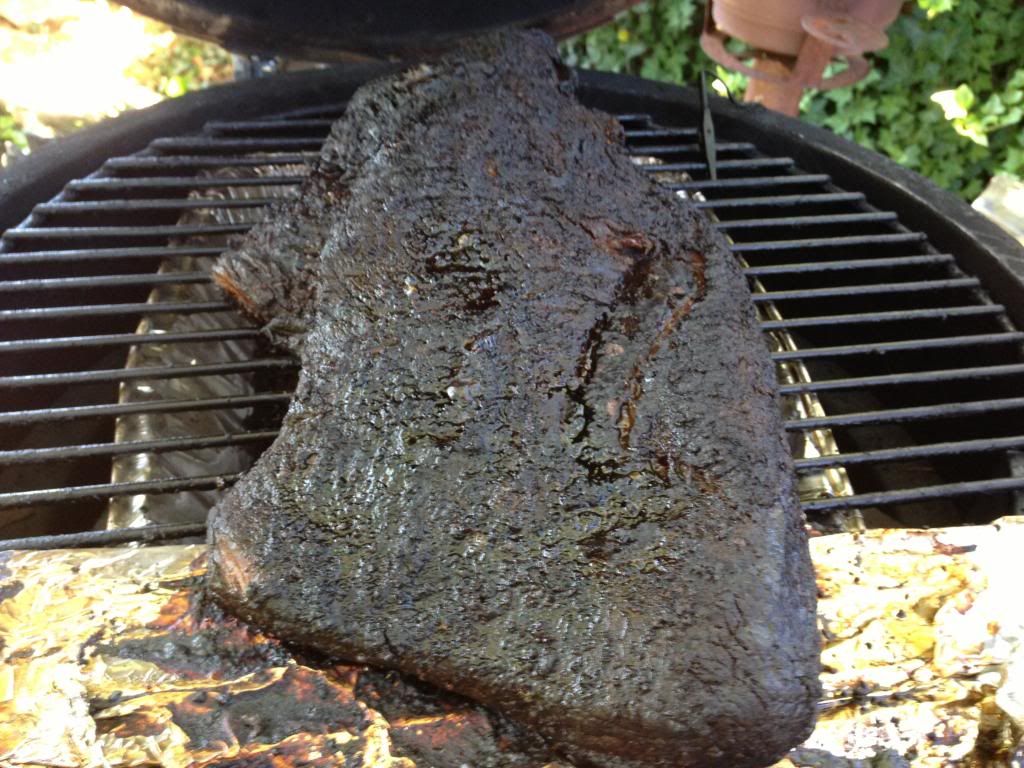 Cut the point off and did some burnt ends while also cooking some sausage cheese balls on the Mini.
Wednesday, I wanted to do a spatchcock chicken, but by the time I got to the store and realized all they had were partially frozen (more on the frozen side), I knew I didn't have time. So I picked up some brats. I've heard of some people rolling up a paper towel and soaking it in oil, either canola or olive and then sticking it in through the bottom vent and lighting it so I thought I would give it a try. (I usually do the paper towel trick, but put it on top of the coals and then build a charcoal pyramid over it for my Mini). Not sold on this method, but will try it again a few more times. Seems to take longer, but had a more uniformly lit bed of coals when it was ready to go.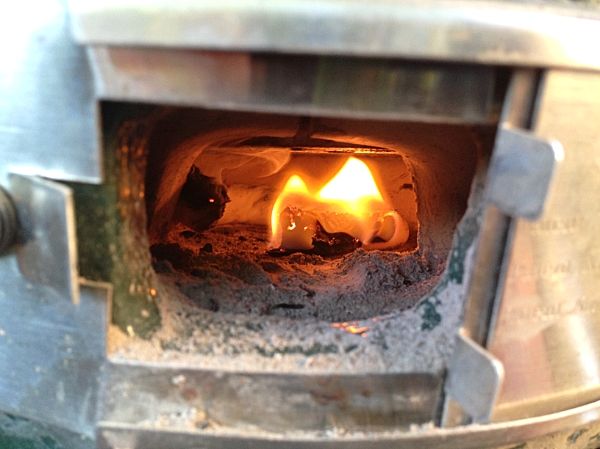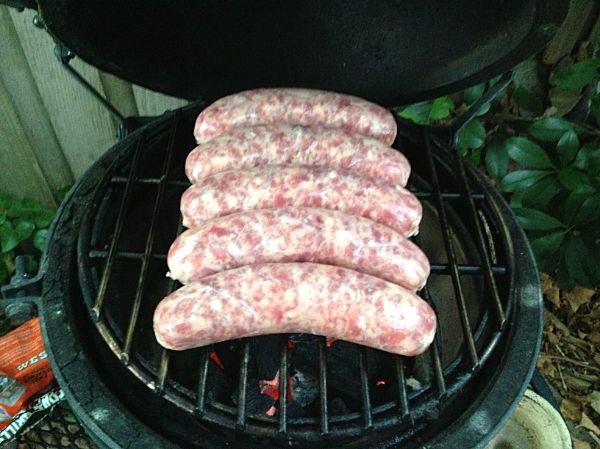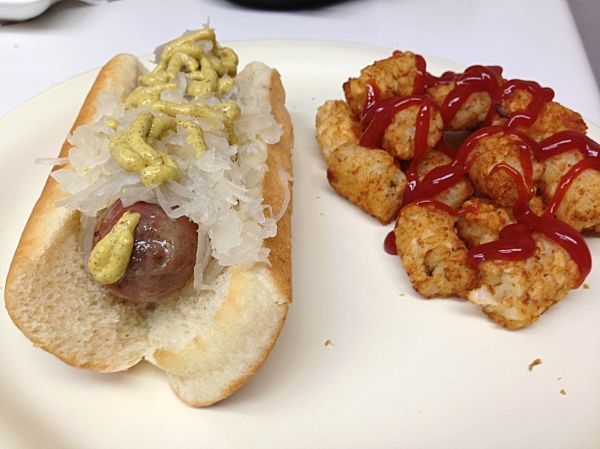 Then on Thursday, I did a chicken. Was going to just do a spatchcock chicken and I wanted to use what was left of my sample of Dizzy Pig Mediterranean-ish. Turned out I didn't have enough, so I cut the chickens in half and the other one got John Henry Texas Chicken Tickler. Cooked raised direct at about 400 until the breast hit 160.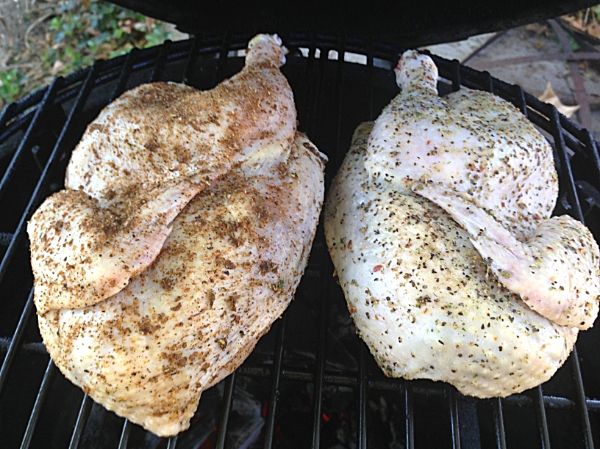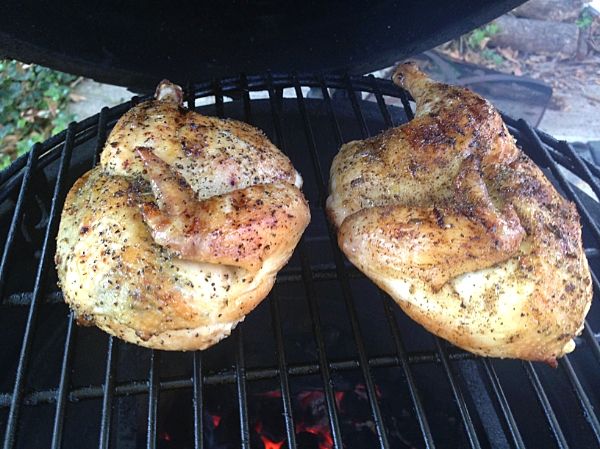 Unfortunately, no cooks from this past weekend. It was my turn to work the weekend, but I'm ready to get back on it.