Last night I had a taste for pizza so I decided to throw one together with pepperoni and mushrooms.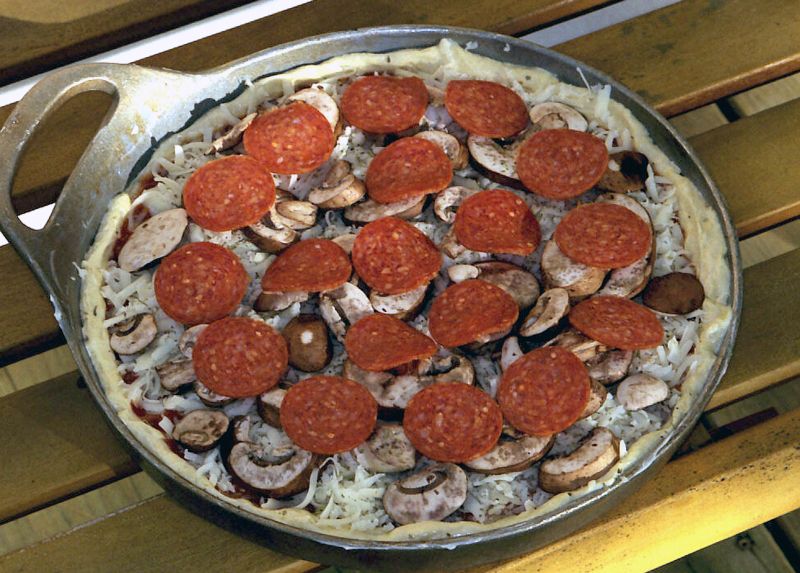 The last time I made pizza I had a problem with the bottom crust getting too done so this time I used the 26" Weber and put the briquettes in a ring around the perimeter.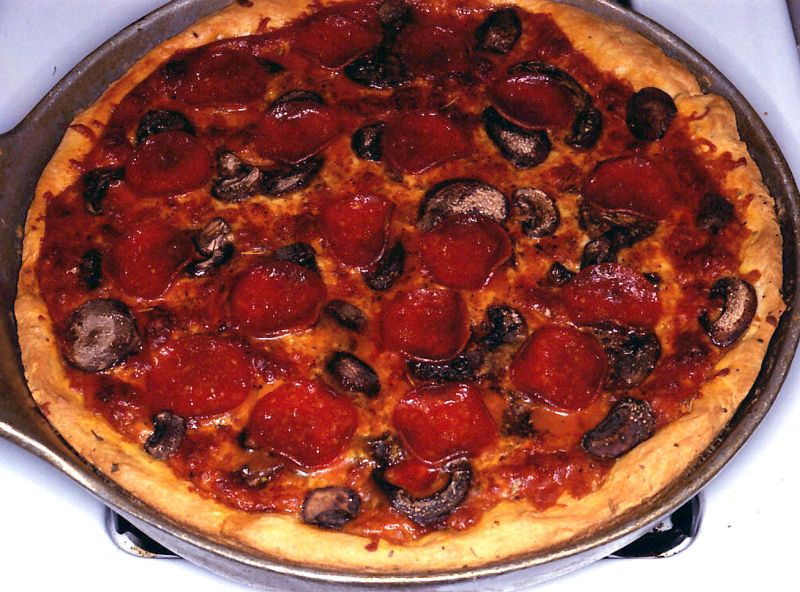 Everything was going fine until I slipped the spatula under the pizza to slide it out onto the board. Oops!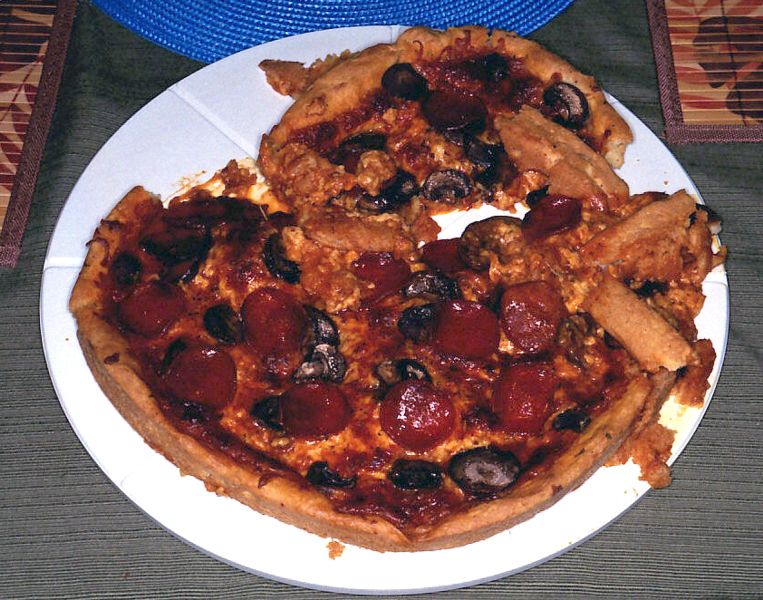 The bottom crust didn't firm up much at all.
I'm sure the lack of heat under the pan had something to do with it but the dough was also a little bit on the wet side; even so, the pizza tasted really good. Even if we did have to eat it with forks.