This past weekend the store had whole fryers on sale so I picked one up for Sunday dinner.
Saturday afternoon I mixed up a quick paste of butter and poultry seasoning, smeared it under and over the skin, and put it in the fridge until Sunday afternoon.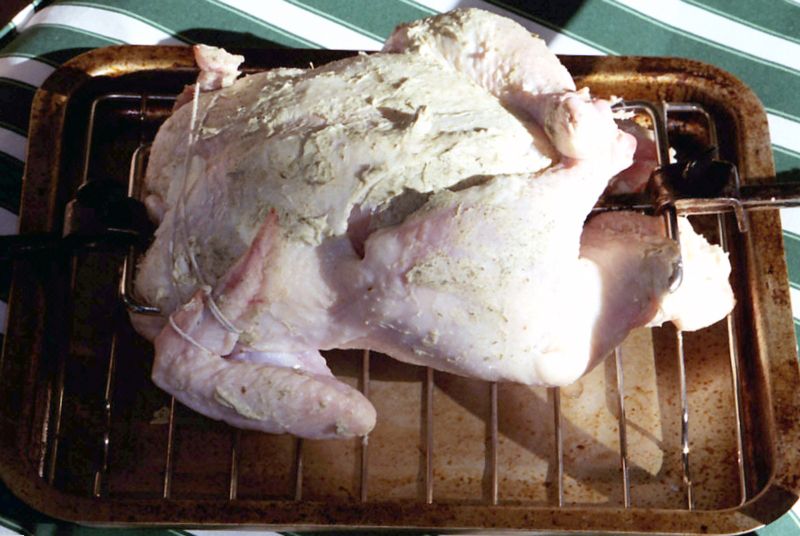 I hadn't used the rotisserie for a few months so this was a good opportunity to break it out. I used briquettes and a small amount of cherry for flavor, and cookde it at about 375F.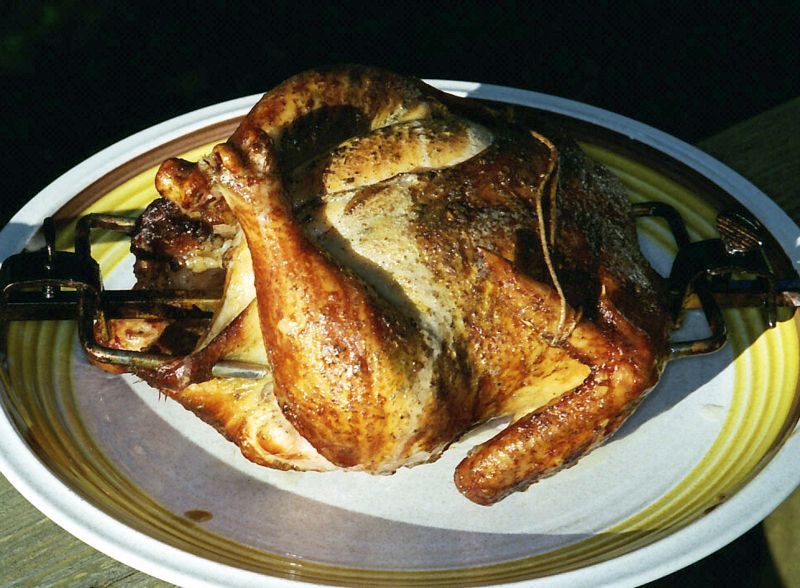 I also had the bright idea to put a pan of dressing under the chicken. It didn't turn out too bad but since I used butter when I made it the additional butter and chicken fat that dripped down made it just a litte rich. It did get pretty crisp on the top and bottom, though.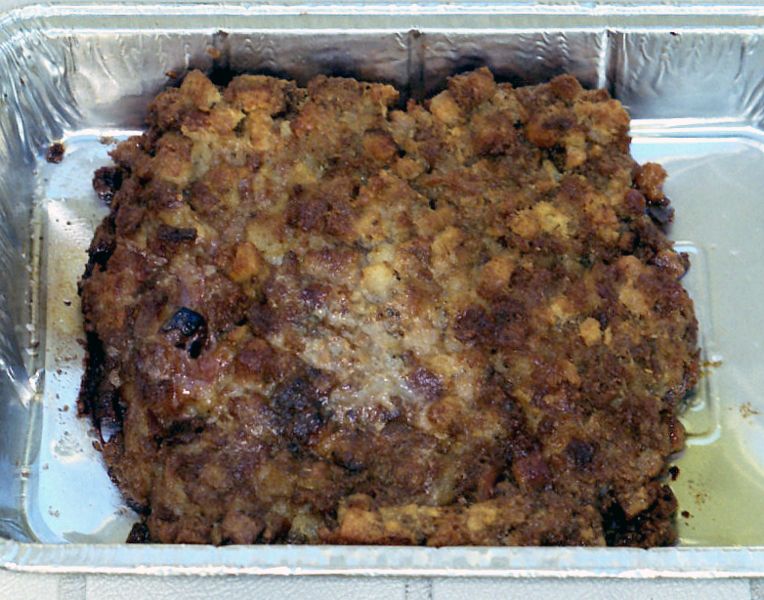 I made some noodles to make up for the stuffing and Mrs. Chicken made a salad, but this is my plate.