One of the swap meets I occasionally attend has a food stand that serves up grilled ribeye steak sandwiches so I thought I'd give them a try at home. The first step was to cut the steak in half.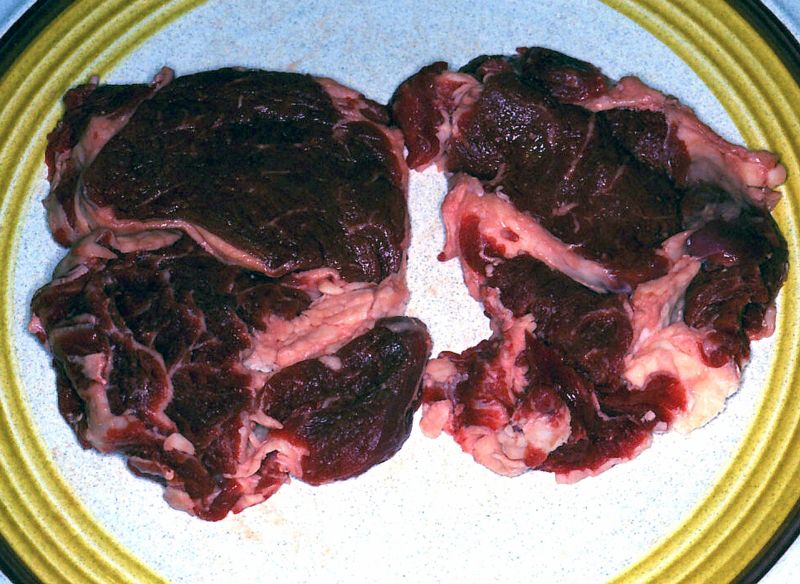 With a hot lump fire it didn't take long to cook them. One was seasoned with a mix of garlic powder and French herbs and I used a garlic southwestern-style rub on the other.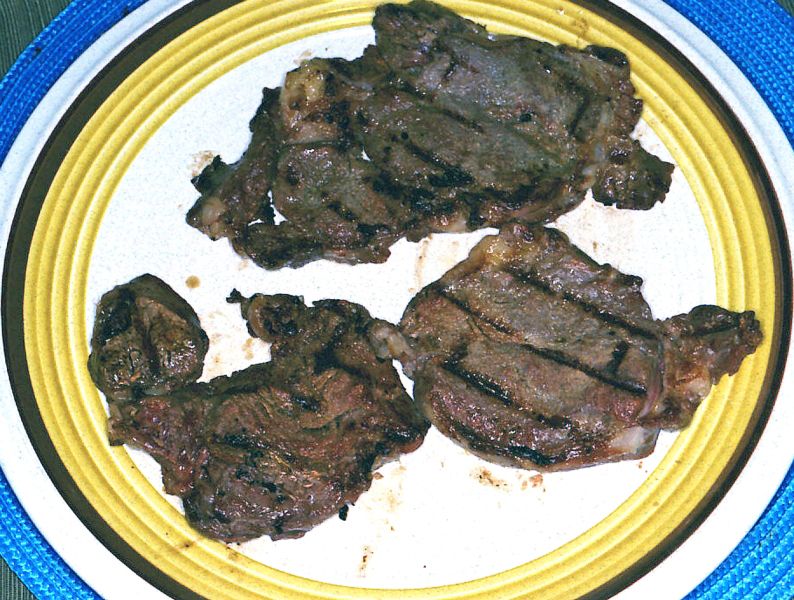 Sandwiches weren't part of the original plan but we had a couple of ciabatta rolls left over from chili the night before, and that's where I got the idea. And the rolls worked great on the grill.
The steaks were bigger than the rolls so after trimming I had some nice pieces left over.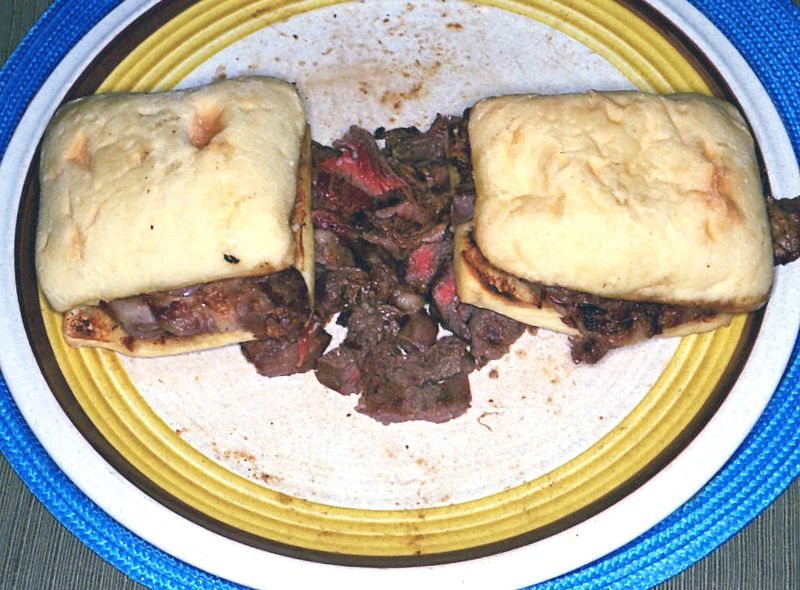 Time to eat! Both steaks turned out well (but not well-done, of course!) and I didn't have a distinct preference for one or the other. I'm definitely going to make these again sometime.