Awhile back I grilled up some country style ribs. While the marbling was a bit uneven there was plenty of fat!
Along with rosemary and red pepper flakes I also gave them some salt, pepper, onion powder, garlic powder, and olive oil before putting them in the fridge for a couple of days. After seasoning and right before cooking: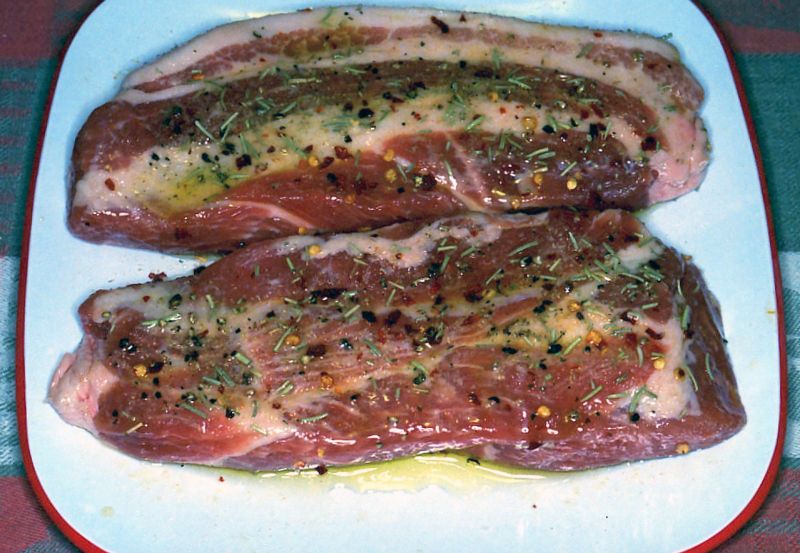 They really smelled great on the grill and picked up some nice color.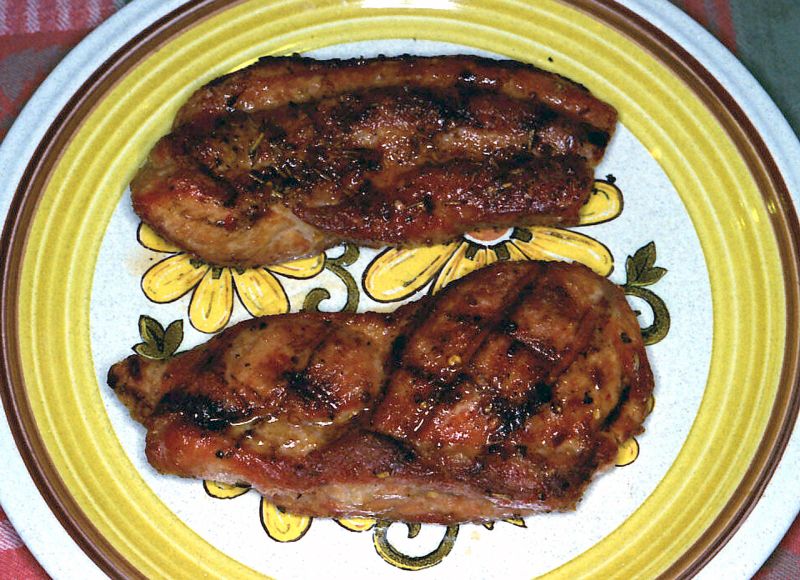 These might've been the best CSRs I've ever grilled. They had really good flavor in the meat and charred bits of fat and were quite juicy.