A couple of weekends ago I made soup and cut up half of a round steak for the meat, so I needed to do something with the other half. Just for grins I soaked it with Worcestershire sauce and a little salt and let it sit in the fridge for about 12 hours before grilling, and this is what I got.
I put it over a hot fire and not only did I get nice grill marks but the grain of the meat really stood out as well.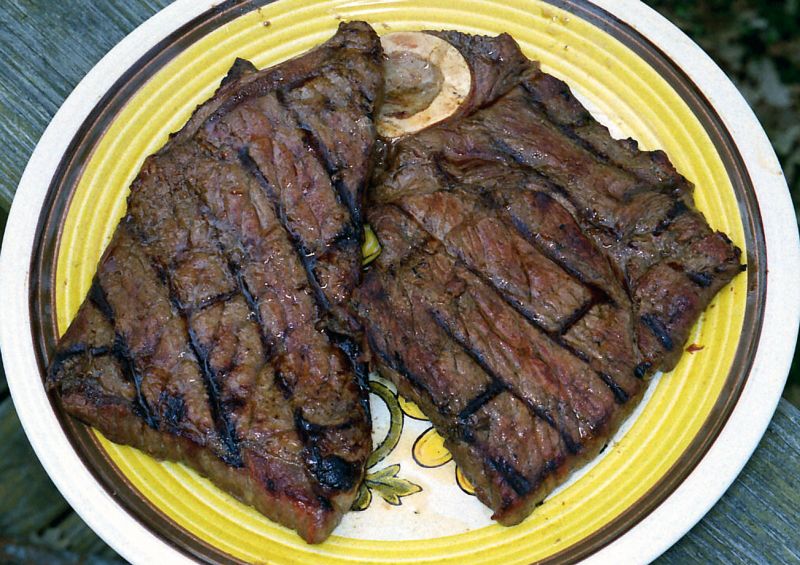 Sliced against the grain, of course.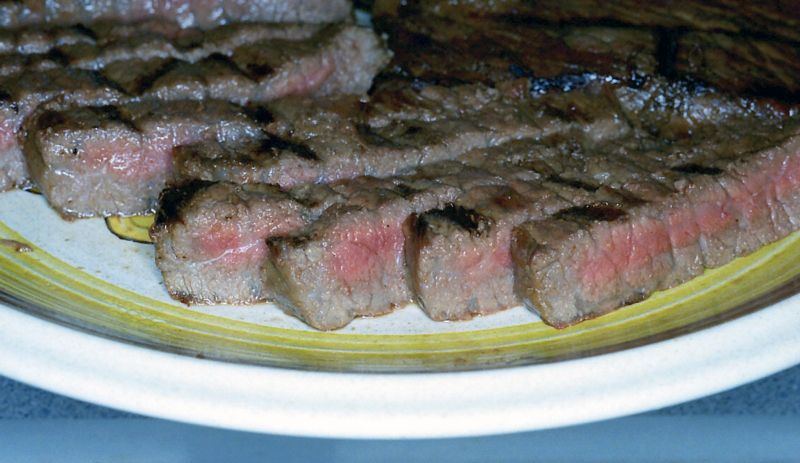 Straight Worcestershire usually has a pretty pungent aroma and flavor but the steak itself was rather mellow and actually pretty good. I'm not sure if there was much interaction between the sauce and the beef or if the change came more from the heat of the coals, but it worked out well enough for me to consider trying it on a different cut sometime.