Last Sunday I was feeling a bit creative so I decided to stuff a pork loin. I started by cutting it twice.
But what to stuff it with? How about some basil, oregano, and shredded mozzarella cheese with a little olive oil drizzled over the top. A little tomato sauce and it would've been a pork-crust pizza!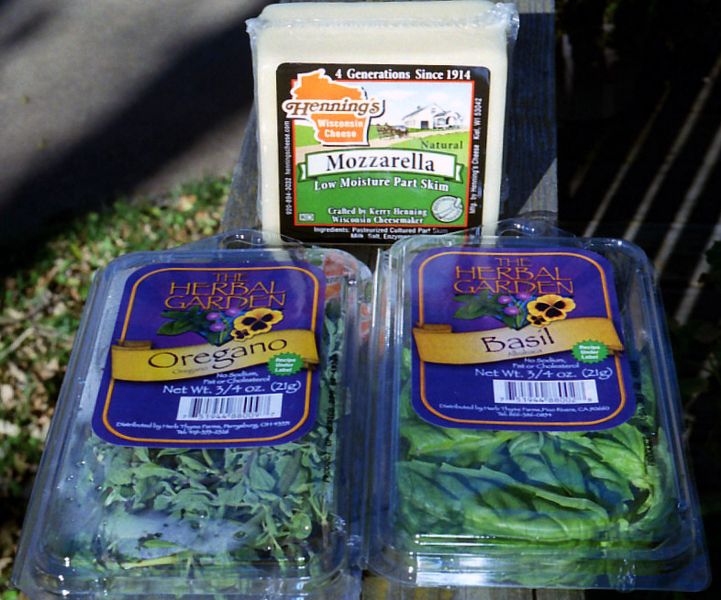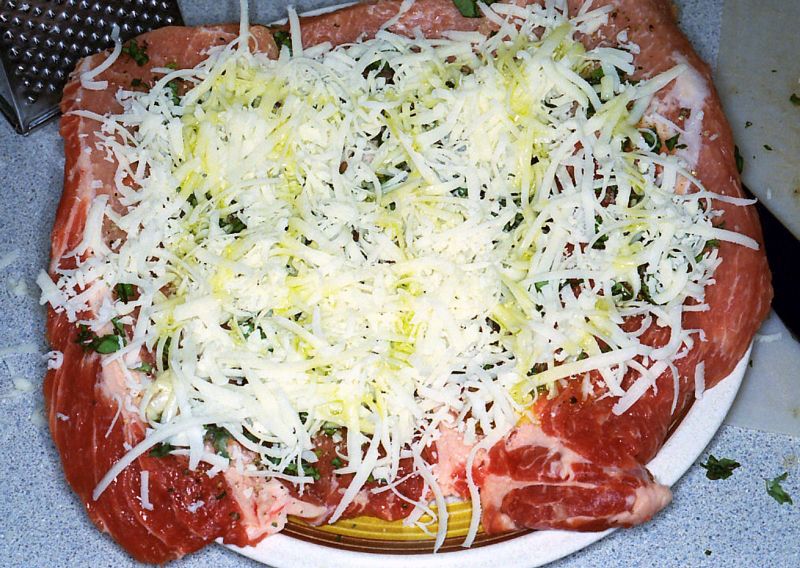 Then I rolled it, tied it, and rubbed it with some more oil.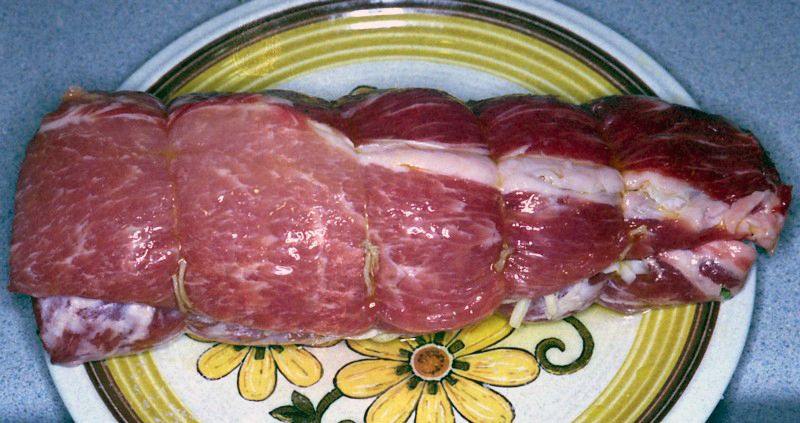 I decided to sear it on 2 sides and then let it cook indirect until the meat in the very center reached 140.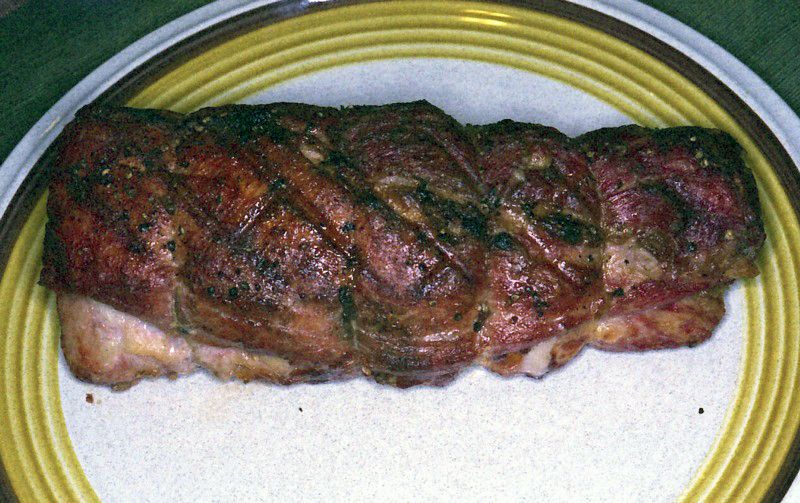 Some of the cheese did leak out but enough stayed put. The meat was nice and juicy and the flavor of the herbs really came through.
I was really happy with how it turned out and it seemed like it was even better when I reheated some the next day, because a little more fat came out.