I've used up all of the "good" cuts from my annual beef order and it's getting down to the "other" pieces of beef now. I actually like the sirloin tip roast and this was the last one.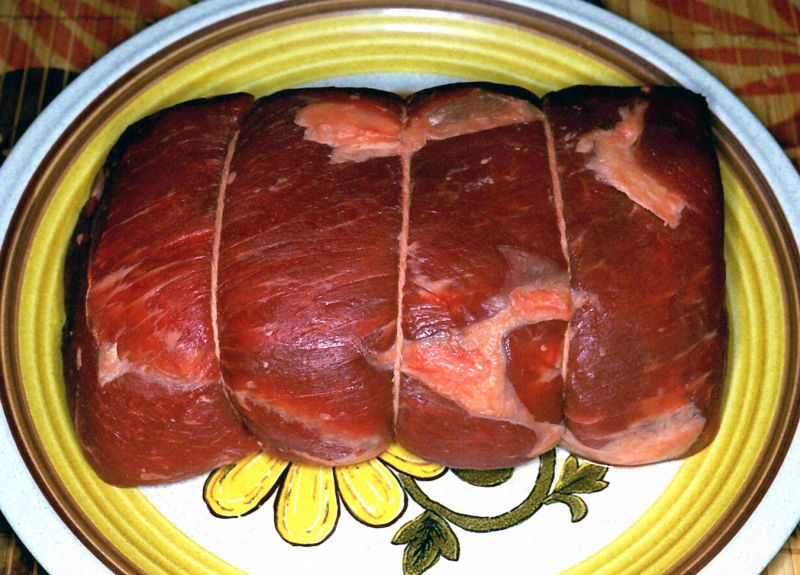 I started with the
Garlic Pepper Rib Roast
recipe from
BBQ USA
and modified it by adding dried rosemary and some red pepper flakes.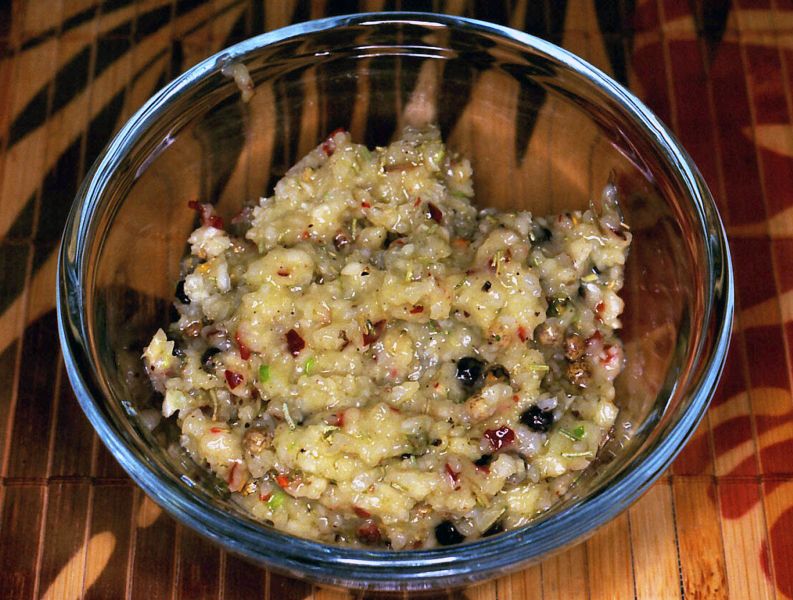 The roast was covered and placed in the fridge for about 24 hours, and during that time the meat got really dark.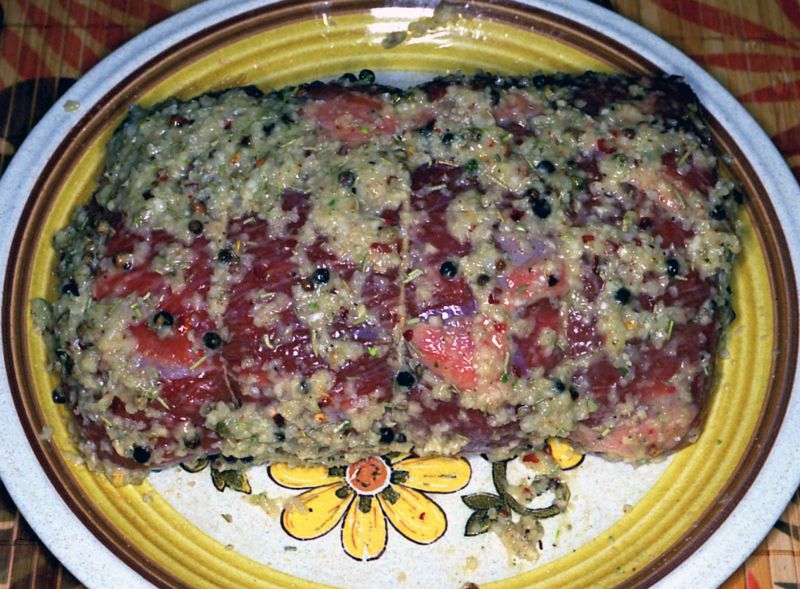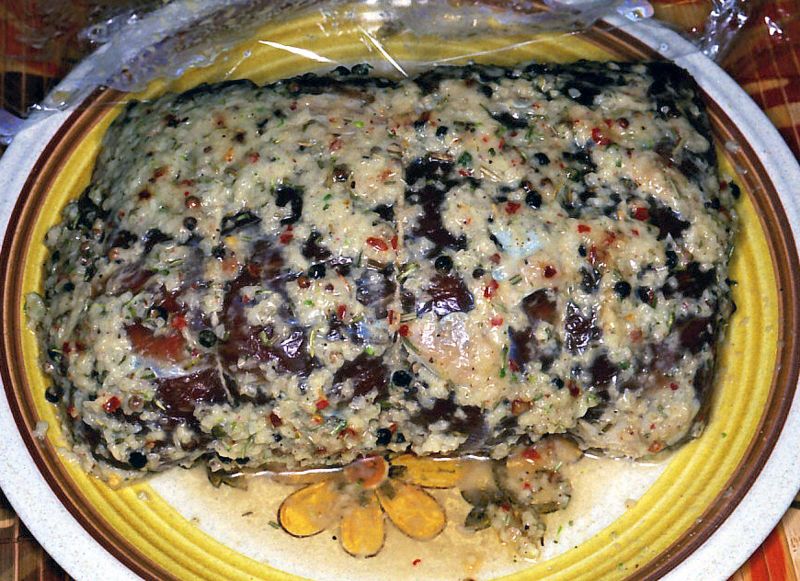 I've really come to like the rotisserie for cuts of meat that have a wet rub or paste that would likely come off on the grill grates.
It wound up a little more done than I wanted but there was still enough pink. Besides, it wasn't my fault...the Bears and Ravens went into overtime!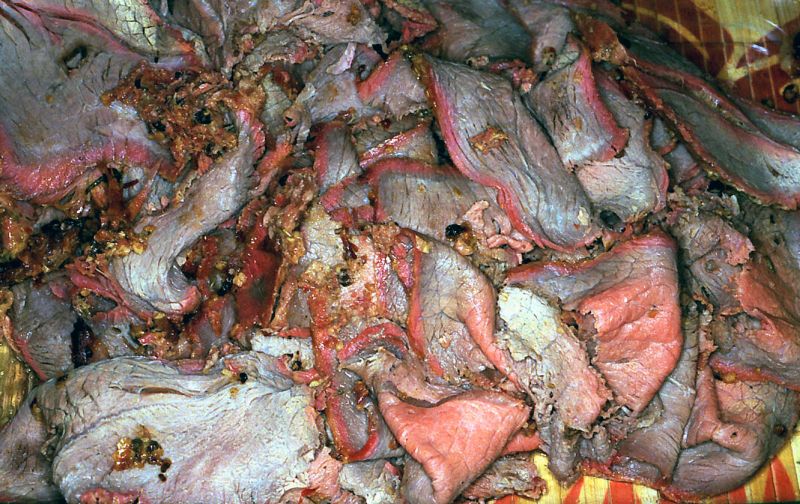 A kaiser roll, some pit beef sauce, and a little pasta salad finished out my plate. The crust on the roast was salty and spicy to the point that I was worried the beef wouldn't be that good, but the sauce really did a good job of balancing the flavors.
I think the only roast I have left is a rump roast, and I'm not too sure what to do with it...